HTC is planning to launch a phablet, dubbed as T6, with 5.9-inch massive display sporting full 1080p HD resolution, according to a report of The Unlockr blog. Clearly, the HTC T6 is being prepared to compete with upcoming Samsung Galaxy Note III later this year.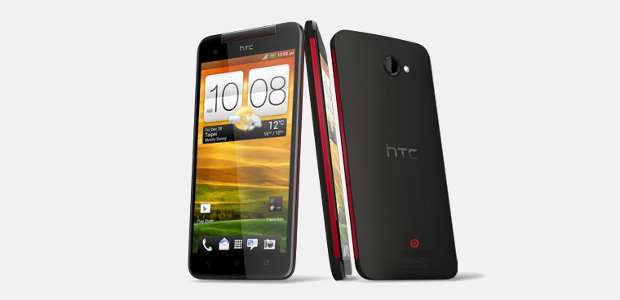 HTC did push the Butterfly smartphone but still has not tapped the smartphone-tablet hybrid (Phablet) segment. The so called HTC T6 phablet is said to have a 1920×1080 pixel resolution supporting 5.9-inch display. It will be powered by a quad-core 2.3 GHz Qualcomm Snapdragon 800 mobile processor and 2 GB RAM.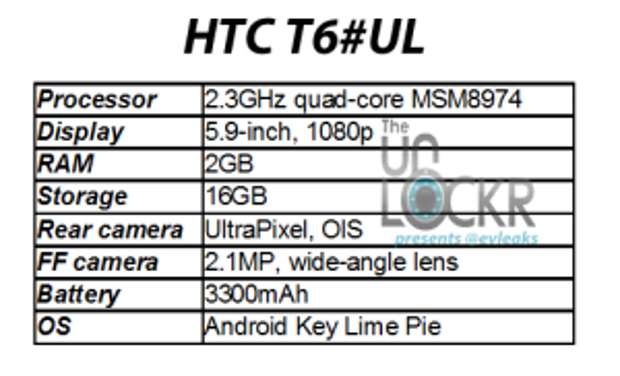 Reportedly, it has 16 GB on-board storage and 3300 mAh battery. At the rear, the T6 would feature an UltraPixel camera which is expected to have better optical image stabilisation. In the front would be a 2.1 megapixel wide-angle camera.
Most interesting bit out of this speculation is that the HTC T6 is expected to run the Android Key Lime Pie update. However, recent reports suggest that Google plans to push the Android 4.3 Jelly Bean MR2 before that. On the basis of that, it is difficult to judge the expected arrival of this phablet.
In terms of hardware, the quad-core Snapdragon 800 is expected to give eight-core Samsung Exynos 5 Octa run for its money.