HTC has started rolling out the new HTC Sense 3.0 user interface update for the older smartphones starting with the Desire HD and Incredible S. HTC Turkey's official Facebook profile posted a timeline and list of devices that would be getting the HTC Sense 3.0 UI and Android 2.3.5 Gingerbread update.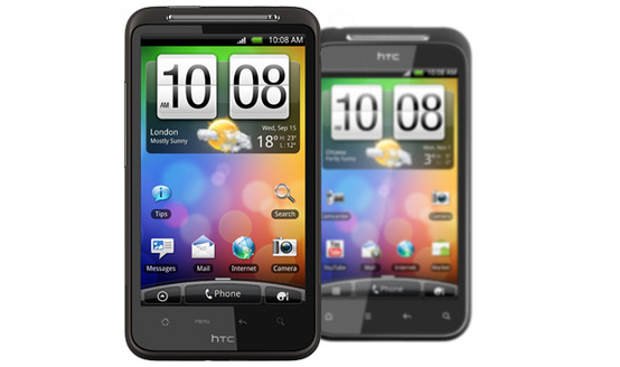 With the recently launched devices coming with pre-loaded with HTC Sense 3.0 UI and most recent ones with HTC Sense 3.5 UI, it is a kind of heartburn for the users of HTC's older Android smartphones. So HTC has started the roll out of HTC Sense 3.0 UI to select set of devices. The new Sense 3.0 UI along with Android 2.3.5 Gingerbread update has started rolling out over the air to several people.
As per the HTC Turkey's Facebook post, the owners of the Incredible S, Desire S and Desire HD would be getting HTC Sense 3.0 and Android 2.3.5 Gingerbread update in this month. The Wildfire S will get the Android 2.3.5 Gingerbread along with the Lockscreen update.
Update to improve the Twitter and Facebook on HTC Salsa is being planned and might be sent out later this month or next. On the tablet front, the HTC Flyer tablet will finally get the Android 3.x Honeycomb update.
While the new HTC's Android based handsets continue to roll out with the HTC Sense 3.5 UI update, the existing users expect the Sense 3.0 update obviously. As of now, there are no hints on whether the devices mentioned above would be getting Android 4.0 Ice Cream Sandwich update or not.