Days before its unveiling, images of HTC's first quad core processor based smartphone has been leaked online. As per the images, grabbed by PocketNow, the smartphone will comes in a bar design with curved edges and it seems that the power button is at the top with volume rockers on the right hand side.
From the images, one could also guess that the USB port or the mic is at the lower right side of the HTC One X.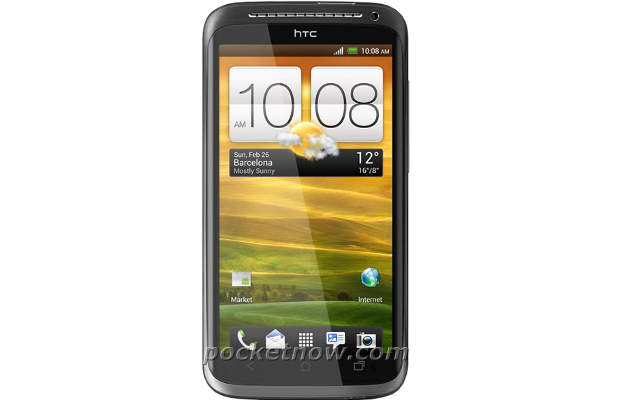 HTC is set to launch several smartphones under its new One series. Notably, One X will be the first quad-core Nvidia Tegra 3 mobile processor based smartphone of HTC. This smartphone is expected to be unveiled at the Mobile World Congress (MWC) 2012 starting from February 26 in Barcelona, Spain.
The new One X will also feature a large screen display which might measure 4.3-inch and will support 720p HD resolution natively. Besides, it will come with Android 4.0 Ice Cream Sandwich operating system and HTC's propriety Sense 4 user interface, which will also make its debut at the MWC event.
The HTC One X will be one of the most sought after smartphone if it packs enough punch in terms of battery as well. Currently Motorola holds the crown for adding 3300 mAh battery in the Droid Razr Maxx.
One of the crucial factors deciding the fate of this smartphone will be its pricing. Currently the high end dual-core smartphones cost as much as an entry level laptop. Now the prices of the quad-core smartphones are most likely to stay higher than the current dual-core smartphones. Indian market would most likely see first quad-core smartphone before the end of second quarter or may be later.