HTC has announced its latest 'One' series of Android based smartphones during the Mobile World Congress, Barcelona, Spain. The new smartphones – One X, One S and One V – will feature an amazing camera and authentic sound experience, according to HTC.
Out of the three phones, India is confirmed to be getting One X and One V. Availability of HTC One S is still not known. HTC is likely to introduce these handsets in India in association with Airtel, which in most likelihood is going to offer these handsets with bundled data.
"The best moments in life are captured with a photo or remembered by a song, so it was key for the HTC One series to improve these emotional experiences with an amazing camera and authentic sound experience," said Peter Chou, chief executive officer of HTC Corporation.
HTC One series smartphones will feature Android 4.0 and HTC's new Sense 4 user interface and will now include HTC Image Sense, a new suite of camera and imaging features.
With ImageSense HTC claims that the One series will rival traditional digital cameras with improvements in every part of the camera, including the lens, the sensor, the software, and even integrating a new custom HTC ImageChip. Some improvements include camera being ready in just 0.7 seconds, and 0.2-seconds autofocus, enhancements in image capture quality even in adverse conditions such as low light, no light or with bright backlighting.
A new feature called 'Video Pic' will enable users to capture a photo and shoot video at the same time. Now, while you're shooting HD video, all you have to do is tap the shutter button and it snaps a high-resolution still photo while the video continues to shoot.
HTC has also integrated Dropbox with HTC Sense, and offers 25 GB of online storage for two years. Normally a user only gets 2.5 GB of storage from Dropbox.
On the sound front HTC now has access to technology from beats audio, which it acquired recently and is using it to improve its dwindling market share. Beats audio offers better bass, and richer details.
HTC One X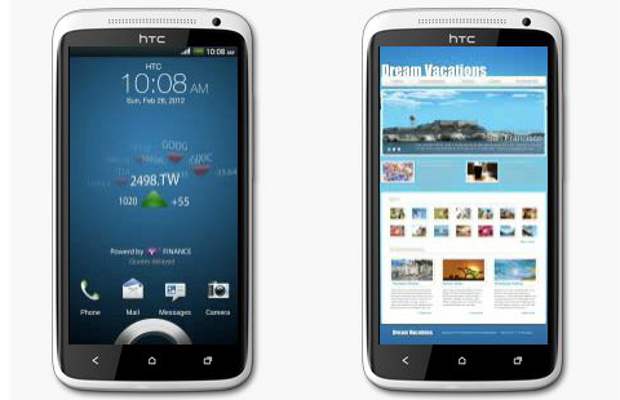 The HTC One X features a polycarbonate unibody that is claimed to have the ruggedness of metal but is super lightweight. HTC One will come with 1.5 GHz Super 4-PLUS-1 (Quadcore) NVIDIA Tegra 3 Mobile Processor with an integrated fifth Battery Saver Core and a high-performance 12-Core NVIDIA GPU. It also comes with a large 4.7-inch, 720p HD screen with contoured Corning Gorilla Glass.
HTC One S
HTC One S will feature Qualcomm Snapdragon S4 processor with up to 1.5 GHz dual-core CPU. The smartphone has a 4.3-inch screen with contoured Corning Gorilla Glass display.
This phone will have metal unibody styling with just 7.9-mm thickness, making it HTC's thinnest phone yet. The phone uses a new technology – ultra-matte black Ceramic Metal surface, which transforms the surface of the aluminum unibody into a ceramic, super-dense crystalline structure that is four times harder than anodized aluminum, enabling the HTC One S to look great over time.
HTC One V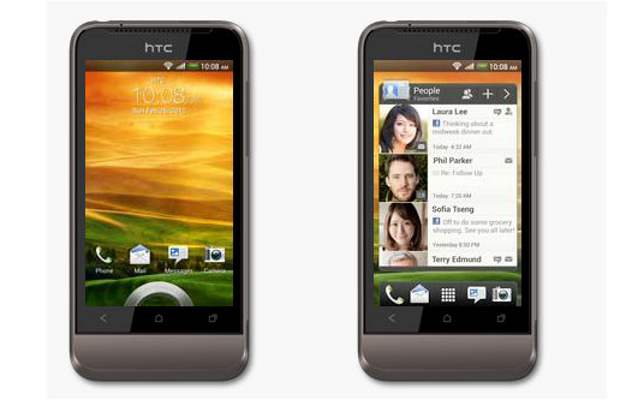 HTC One V will be the cheapest of the series and will feature a 1 GHz processor, and a 3.7 inch touch screen. It will have a 5 megapixel camera. The phones aluminum unibody design is very similar to HTC Legend. All the other features of the One series like the Android 4.0, HTC Sense 4 and camera and sound enhancements are all available on this phone also.