HTC is reportedly all set to launch another high end handset. HTC Family Russia Twitter account posted an image of the purported HTC M8, the successor to the HTC One smartphone. The leaked image shows two cameras at the back side of the smartphone. HTC is expected to unveil this model around the Mobile World Congress 2014 which is set to start from February 26 in Barcelona, Spain.
HTC One brought some taste of success to HTC in the tough times and the One was not only praised globally but also bagged several design awards. This year, the challenge for HTC is to replicate the success with another flagship device. The leaked image of the HTC M8, touted to be the successor of the HTC One, shows something new in the anvil.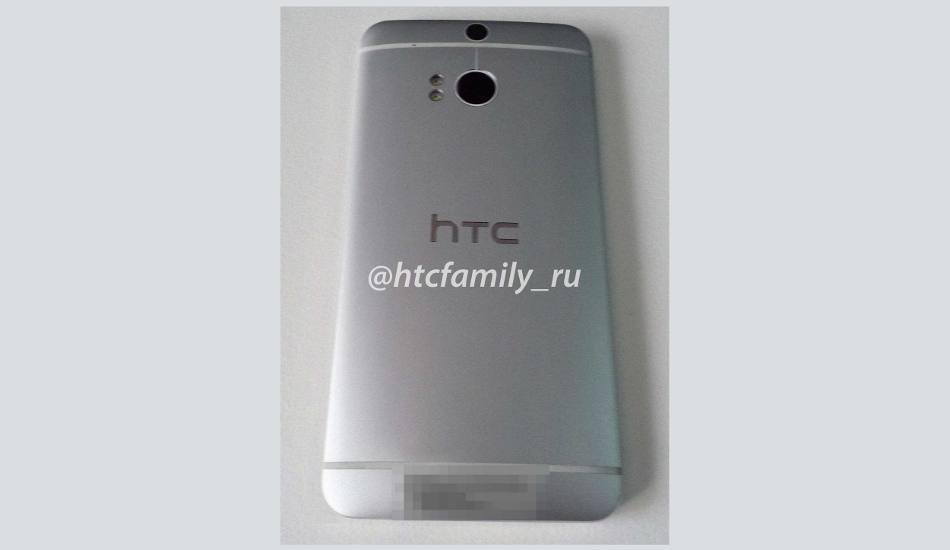 Apart from the regular camera coupled with dual LED flash, there is an additional camera on the top at the rear panel. The design of the HTC M8 is very similar to that of the HTC One. Changes in thickness are barely noticeable. The expected set of hardware include full HD display and quad-core Qualcomm Snapdragon 800 mobile processor to power this brushed aluminum chassis bearing device. Hopefully, the HTC M8 will be launched with Android 4.4 KitKat with Sense 6.0 UI.
Dual cameras as the back panel definitely makes the HTC M8 very interesting and we shall wait for HTC to explain what exactly is its purpose.