HTC has finally introduced its dedicated blockchain-enabled smartphone – the Exodus 1 with top-of-the-line internals designed to enhance security and use of decentralised applications. The Exodus 1 being a cryptocurrency-centric phone can only be bought using Bitcoins or Ethereum and is available on pre-order for 0.15 bitcoins or 4.78 ETH which translate to $960 (approx. Rs 70,600).
The highlight of the device comes with its blockchain encryption which allows it to be the safest smartphone to store keys that belong to cryptocurrency. HTC is calling it a "Secure Enclave" which is isolated from the Exodus 1 and the Android interface running on the phone. The device also makes use of a Social Key Recovery mechanism that allows users to sort out a few trustable contacts access to their crypto keys which can then be accessed even if a phone is stolen or in cases when a user loses their credentials.
On the specifications side, the Exodus 1 packs in flagship-grade internals, headlined by the Qualcomm Snapdragon 845 with 6GB RAM and 128GB storage. There's a 6-inch HD+ display on the front with an 18:9 aspect ratio and 8MP dual selfie cameras. There are also dual 16MP cameras at the back which support 4K video recording at 60fps.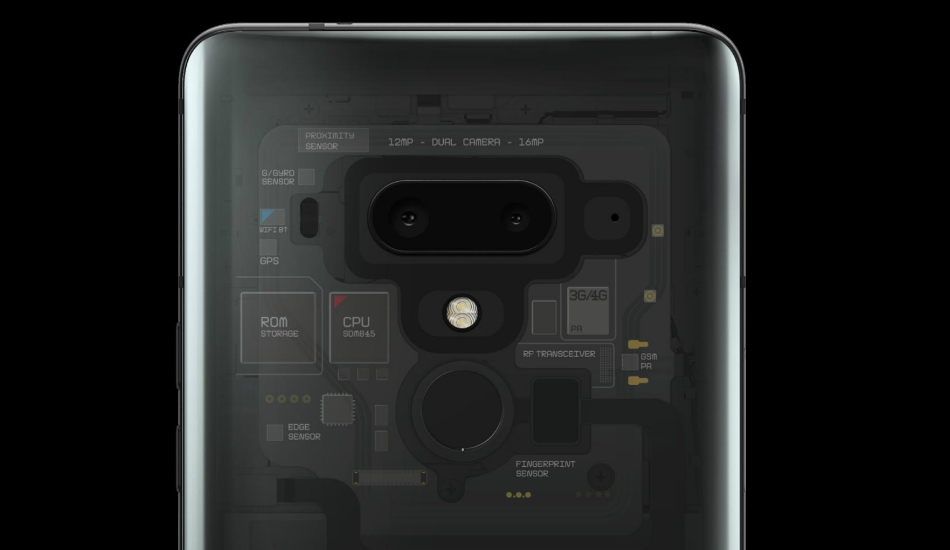 The Exodus runs on Android Oreo and backed up by a 3,500mAh battery. The device is certified with an IP68 rating which means it's dust and water resistant. The device will ship to 34 countries including US, UK, Austria, Norway, Taiwan, Hong Kong, Singapore, New Zealand and parts of Europe and not China.
HTC's decentralised chief officer, Phil Chen said "It's been both 10 years since the launch of the first Android phone by HTC and nearly 10 years since the launch of bitcoin and the genesis block. Exodus 1 is a foundational element of the crypto internet. For digital assets and decentralised apps to reach their potential, we believe mobile will need to be the main point of distribution. We look forward to partnering with developers in the blockchain community to usher in this vision".
The HTC Exodus 1 will start shipping in December and is currently available on pre-order for 0.15 bitcoins or 4.78 ETH which translate to $960 (approx. Rs 70,600).