HTC has announced One SC, an Android 4.0 Ice Cream Sandwich based phone with a designer backside. Other than its back, One SC looks like its other One series siblings.
At the back, the phone has a look of several pieces put together in an asymmetrical design. The big HTC logo is the plain area inside a ridged plastic area, while the Beats Audio logo is to its left in a smooth portion of the backside. The camera and LED flash sit in a darker gray surrounding on the left top corner.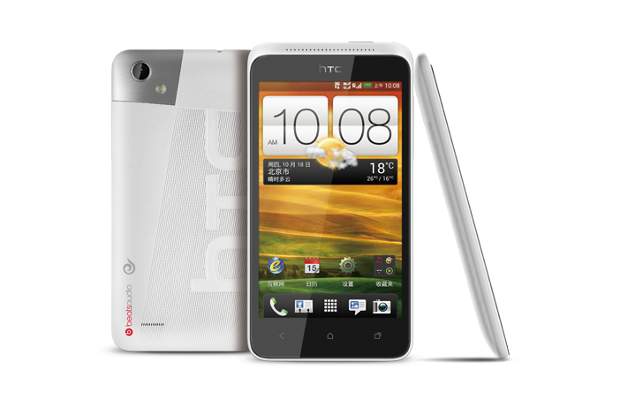 The bad news is that it is currently only available in China and no plans have so far been announced for availability elsewhere.
The phone is based on Android 4.0, running on a 1 GHz dual-core processor and 1 GB of RAM. It also comes with 4 GB internal memory which is expandable up to 32 GB through a micro SD card. The phone, as all One series phones, comes with Beats Audio tech that enhances music output.
Looking at the specs, we believe it will be a mid level phone with pricing under Rs 22,000 (if it comes to India).