HTC has announced a dual SIM smartphone, called the Desire U. However, there is no announcement about its availability in India yet. Feature wise, the phone looks like just a dual SIM version of the HTC desire V which is already available in India.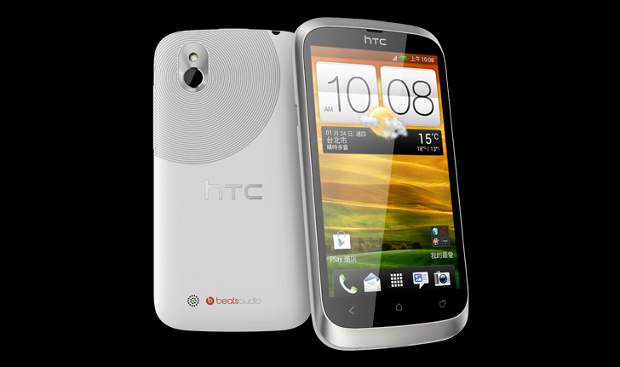 The HTC Desire U features a 4-inch screen with a resolution of 800 x 480 pixels. On the insides, it runs on a 1 GHz processor and has 512 MB of RAM. It also has 4 GB of internal storage and up to 32 GB of expandable storage slot via a micro SD card.
The smartphone comes with a 5 megapixel camera with WVGA resolution video recording ability. Like many other HTC handsets, it too has Beats audio feature. Also, the HTC Desire U has a 1650 mAh battery, WiFi, 3G and Bluetooth 4.0.
While the front face of the phone is very similar to the HTC Desire V, the rear has some difference with camera surrounded by circles, which looks good. Given the similarities between the two models we do not see much of price difference.