PC giant, HP (Hewlett-Packard) today announced a 6 inch phablet and a 7 inch tablet for the Indian market. The 6-inch HP Slate 6 VoiceTab and the 7-inch HP Slate7 VoiceTab will be available in the country from next month, the company said in a press release today.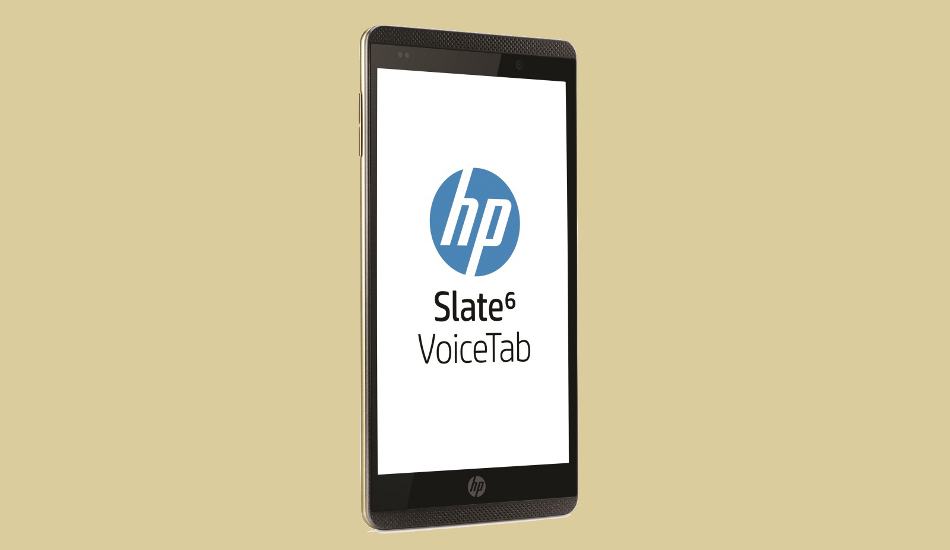 Both the devices have quad core processor and are based on Android operating system. Also, as their name suggests, both the devices have voice calling ability too.
Related Stories:
Top 5 voice calling tablets under Rs 10,000
"Built on Android operating system, the HP Slate6 and HP Slate7 are engineered for the way people multitask, while offering access to entertainment. Both devices come equipped with a 3G(3) Dual SIM Dual Standby(2) feature, providing voice connectivity and performance that allows people to work and play on the go," the company further revealed in its press release.
According to the statement, the HP Slate6 and HP Slate7 have front-firing stereo speakers, IPS display panel, high-definition front and rear camera, and a scratch-resistant back cover. However, HP at the moment has not revealed much about the two devices.
With PC sales slowing down day by day, computer makers have now turned their attention to the smartphone and tablet market. Last year, Lenovo- another PC giant – jumped in the smartphone fray calling it a PC Plus segment. Thus HP's this smartphone and tablet push is not at all surprising. HP made a big bet on smartphone and tablet space by purchasing Palm (one of the first smartphone makers) in 2010, but soon exited the market after its WebOS based products failed to take off. Even before that HP had a line of smartphone under iPAQ brand name. Now both tablet and smartphone markets in India are quite crowded with MNC as well as Chinese and Indian players. So it would be interesting to see how HP prices these devices and what would be their features.