Honor, the online only sub brand of Huawei, has announced the launch of its official e-commerce website – Honor Store – in India. Honor Store will allow consumers to order the products directly from the official website thus availing exclusive offers from the brand on different products.
Commenting on the launch, Allen Wang, president of consumer business group, Huawei India, said "Having e-commerce website is a key component in providing end customers with the highest grade shopping experience that they expect. With the launch of Honor Store in India it would thrive to give esteemed consumers an exciting shopping experience and give a direct interface to them. Also as an internet driven brand, Honor is all-too-aware of the importance of gathering feedback and rapidly responding as needed."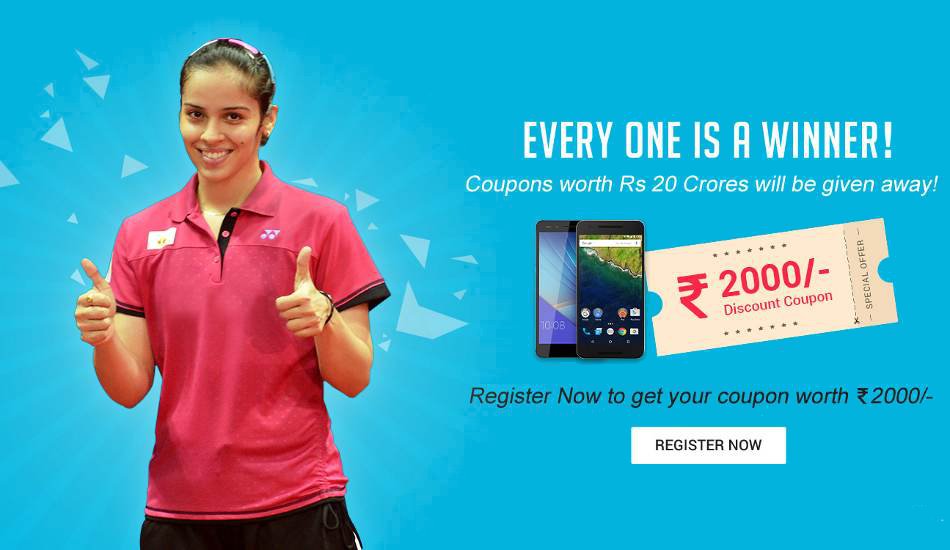 Wang further added, "This new website shall be available to our Partner Vision Distribution, and will enable us to receive and respond to the feedback of customers and consider the feedback while developing products in future. With the opening of this online store and its usage by Vision Distribution, we will continue to follow a multi-channel strategy and this development will in no way affect our existing partnerships with our e-commerce partners and offline channels."
Honor will continue selling with its existing ecommerce partners like Flipkart and Amazon.
The official website will start registration from March 30th, 2016 from 1800 Hrs. and the website's authorized seller Vision Distribution Pvt. Ltd. (Vision) will give a limited time offer coupon worth INR 2000 to every registered user which will be valid for buying Nexus 6P and Honor 7. The e-commerce website's authorized seller, Vision, has also announced several freebies that includes free coupon of Rs 2,000 which can be used to purchase Honor 7 and Nexus 6P for registered users. This offer is valid in the period of March 30th – April 30th.
In the period of 1st to 7th April, every day from 10am-8pm every hour 1 lucky registered user will get 1 Honor Holly 2 Plus (Non-CDMA version) on a lucky draw basis. From April 8 -10, 50 units of Honor Bee will be offered for just Rs 1. The device will be offered under the Rush Buy program will start at 11 AM every day in the said period.
During April 8 -10, Honor 4X will also be offered under the Rush Buy program which will start at 13:00 Hrs every day. During April 8 – 30, back cover will be offered as a gift on the purchase of Honor 5X and Honor Holly 2 Plus.