HMD Global is currently sending invites for an event In London on October 4 where they will showcase a brand new smartphone. The event in London will coincide with another in Italy and this means HMD may host several other local events on the same day as that of the global launch.
The news comes from an invite shared by Pocket-lint which for an event London on October 4 and Italian based Nokioteca shared a similar invite but due in Italy on the same day. With an event of such magnitude, one could easily mistake it for the launch of Nokia 9 which is touted to be Nokia's 'true flagship' phone, there's a huge chance that the press invite is for the unveiling of the mid-range Nokia 7 Plus.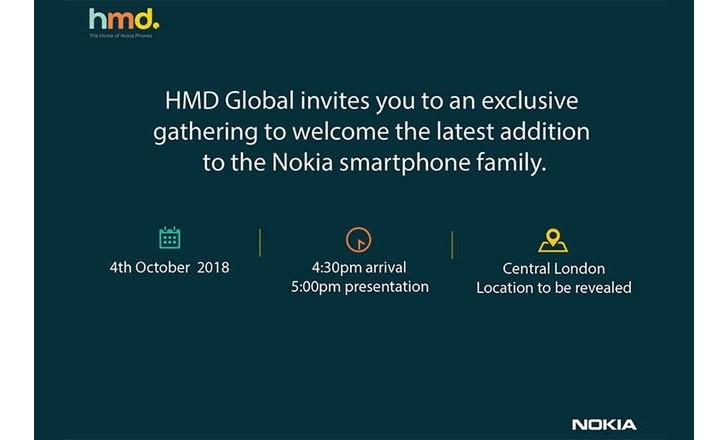 What's interesting is to note that the upcoming Nokia smartphone seems to be an important step for HMD because of the multiple global events and we're yet to get an official word whether such a launch will happen in India. Upon its launching, the Nokia 7.1 Plus is expected to be the most powerful mid-range device unveiled by HMD with a Snapdragon 710 processor couple alongside 6GB RAM.
If the abundance of leaks means the Nokia 9 will be launched instead, you're looking at a Penta-lens camera setup at the back (yes! Five cameras) with Zeiss branding and a Snapdragon 845 powering the device. Both phones will come under the Android One intuitive which means they'll be updated with major software releases directly from Google.