Xiaomi is reportedly working on a phone called Mi 8. According to a latest report, the phone will have a in-display fingerprint scanner.
So what is significant in an in-display fingerprint sensor? Well, it will definitely make it easier to use the phone. You don't have to reach out to the back panel or the bottom panel of the phone to unlock the phone. With an in-display scanner, the whole process has become easier. The process was earlier a bit difficult to acheive but this year many smartphone companies have managed to do it. Also it helps manufacturers to cut down on the bezel.
Vivo was the first one to bring a phone with an in-display fingerprint scanner with the X20 Plus. After that many handset makers launched phones with the same feature.
Coming to Mi 8, a video has been released on the web which indicates towards an in-display scanner. The phone is expected to have 3D facial recognition-based unlocking system, Qualcomm Snapdragon 845 SoC, up to 8GB of RAM, 64GB of internal storage, and 4,000mAh battery with support for wireless charging
As per reports, Mi 8 could be the successor of Mi 6 as Xiaomi is reportedly planning to skip the Mi 7 model. Some have claimed that Xiaomi may launch the phone on this May 31.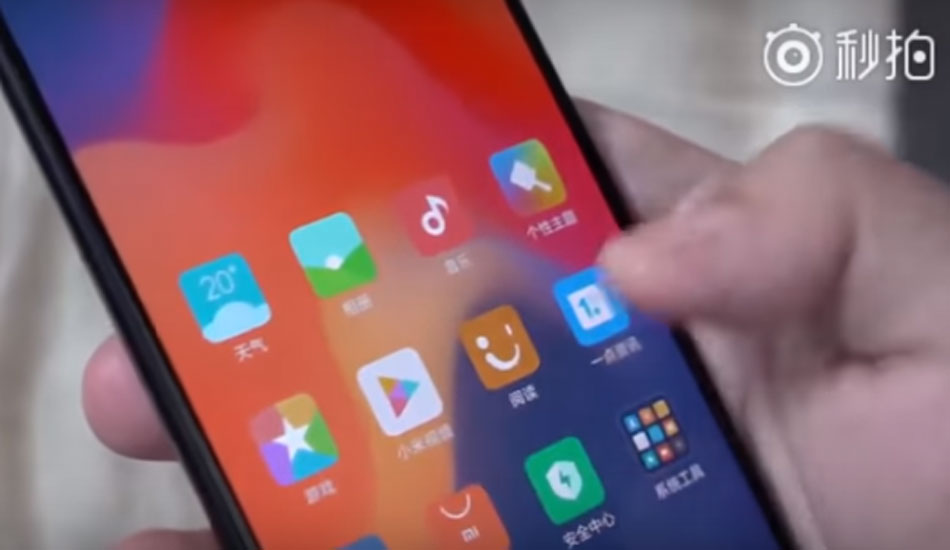 Currently the Mi Mix 2, at around Rs 30,000, is the costliest phone of Xiaomi. The Mi 6 however has not made it into India yet. Hopefully, Xiaomi which is ruling the Indian smartphone market will bring the Mi 8 soon after its launch in internatinal markets.