OnePlus 2, which is scheduled to be released this July 27, has been listed on Oppomart ahead of its official announcement, ending speculations about its features. The Chinese shopping website has revealed its price as well.
As per the listing, the OnePlus 2 will come in black and white colours, with a 5.5 inch touchscreen with superb Quad HD or 2560×1440 pixels resolution, against earlier assumption of full HD resolution. Also, the phone will have 4 GB of RAM and not 3 GB as rumoured earlier.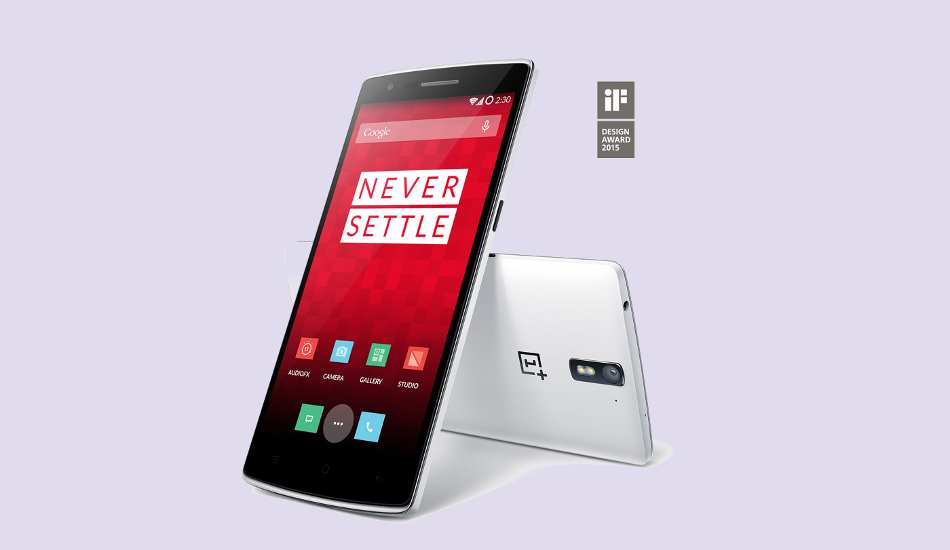 Besides, the OnePlus 2 has the Snapdragon 810 chipset that offers a 64 bit octa core processor. The Android 5.0 based smartphone, as per the listing, comes in 32 and 64 GB storage variants. However, the listing speaks nothing about external storage, so it is safe to assume that it has none.
Other than that, the OnePlus 2 offers dual SIM, 16 megapixel rear camera with Sony Exmor IMX 234, 5 megapixel front camera and a 3300 mAh Li-Polymer battery. It offers LTE (4G) connectivity too.
Also note that the OnePlus 2 comes with Oxygen OS and not Cyanogen as the OnePlus One. But the good thing is that the Oxygen OS has been praised by many. It is said to offer almost pure Android experience but it doesn't allow much tweaks as Cyanogen.
Is it a good deal at Rs 31,000?
On Oppomart, the OnePlus 2 is listed for $499 or Rs 31,800 approximately. If launched, it may be priced similarly in India as well. So the question here arises is this phone worth the money?
Let's have a look at the Rs 25,000 to Rs 35,000 segment which will partially answer this question.
Currently LG G3's price starts from Rs 30,000 onwards, making it the cheapest phone with Quad HD display. It also 128 GB expandable storage slot.
There's also Samsung Galaxy S5, LG Nexus 5, LG G2, iPhone 5C, HTC Desire Eye, Sony Xperia Z3 and the Samsung Galaxy Note 3 – all of which are renowned phones. Ofcourse, the OnePlus 2, in terms of specs, has slight advantage over others in this price segment. For instance, it has the all new Snapdragon 810 octa core processor and huge 4 GB RAM. In terms of battery, connectivity and display, it looks great. However, much will depend on its camera output while lack of expandable storage will certainly go against it.
Note: The above image is that of OnePlus One.