With more than a billion handsets sold in a year, the Indian mobile handset market is brimming with choices. Handsets market is one of the most dynamic segments of the Indian Telecom industry where each phone launched is a celebration in itself.
Today, there are more than three dozen handsets manufacturers in the Indian market offering a choice of more than 500 handsets to the customers. With the competition so intense, the need to add more and more features and innovations in a device is of absolute importance.
To lure the attention of the users to their product, the handset manufacturers are going the Indian way i.e. they are coming up with features specially incorporated for the Indian masses. These features include Indian calendar, Regional language support, long battery life etc.
DESI TWIST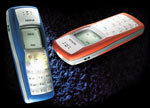 The StartAlthough Indian brands have been most active when it comes to introducing features specific to Indian markets, Nokia can be credited with starting it all.
In 2003, Nokia introduced its first 'made for India' handset. Taking into account the humid and dusty climate India, Nokia 1100, came with anti-slip sides providing a better grip. The phone, which became an instant hit and is still one of the best-selling models from the company, and also came with a dust resistant keypad and a torch.
Since then the baton has largely been carried forward by the Indian brands trying to create a niche for themselves in this market. Here is what came out of the handset manufacturer's Indian thinking cap!
Regional language supportIndia is a country of varied cultures and languages. Almost 29 different languages are spoken in the country and not everybody could read or write English. Hence, to expand the mobile phone penetration handset manufacturers launched devices with support for regional languages as well.
Handsets now come with support for Indian languages such as Hindi, Tamil, Marathi etc. Downloadable App for support for all Indian languages as also available.
Infact, regional language support is seen an an important step towards taking value added services to the masses.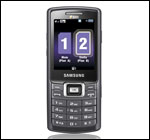 Dual SIMThe race in this segment was spearheaded by Spice Mobiles by launching a dual SIM handset in 2008 and since then this segment has grown leaps and bounds.
Jaideep Ghosh, executive director, KPMG had earlier told Telecom Yatra, "Till about 18 months earlier, there were only three companies selling dual SIM phones – Spice, Micromax and Intex Technologies. Now, there are about 40 brands in the market offering these."
International brands too followed the footsteps. First came in Samsung and then LG and now recently Nokia too announced its dual SIM handset.
The market now is not just limited to dual SIM handsets but already making inroads for triple SIM devices. GeePee, Intex and Olive are some of the manufacturers offering triple SIM handsets.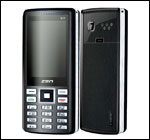 Battery lifeAs everybody would agree, electricity is a major problem in India. Hence, if asked about performance, good battery life features high up on the users' priority list.
People face problems charging cell phones in cities because of frequent power cuts. The situation in smaller towns is even worse, which explains the advent of phones with phones with longer battery life.
Devices offering battery backup up to 30 days have become common place. Infact, recently Zen Mobiles launched M25 with a 2500 mAh battery which promises 72 hours of talktime.
Deepesh Gupta, MD, Zen Mobiles feel that the phone would be useful for people living in rural areas where long power failures are a common feature. Also good battery back is required because concepts like mobile charging points at public places and car charging are still not very popular.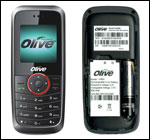 AAA battery supportTo further deal with the inconsistent power supply in India, Olive communications, announced a hybrid dual powered cell phones earlier this march.
This device, FrvrOn, comes with a provision for inserting an AAA battery besides the conventional Lithium-ion battery.
Solar powered phoneThis was another innovative means by which the handset manufacturers planned to tackle the problem of erratic power supply in India. The first step in this direction was initiated by Samsung who launched Solar Guru E1107, the first solar powered mobile phone in India.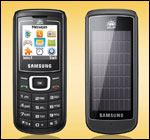 This device uses the sun's energy to charge. However the phone, offering 5-10 minutes of Talk time on charging for an hour under the sun, didn't strike the right cord with the users.
Recently, Vodafone also came up with its version of solar paneled device, the VF 247. This device comes with an extended solar powered battery i.e. Sun Boost, an inbuilt hardware and software that ensures that the phone charges in a room, as well as under normal daylight.
This device is fully charged if left for eight hours in the sun giving a week of stand by time and 4 hours of talk time.
TorchLED flash light has been a hit amongst the masses. The use of flashlight is not limited to camera phones but have become more popular as being used as torch light.

ALPHA keypadThis relatively new and innovative concept has been introduced by Lava in their latest handsets B2 and B5. The alpha keypad is neither traditional multi-tap nor QWERTY, instead the keys are arranged in ABCD order.
This would be especially helpful for users wanting an enterprise device but aren't familiar with the concept of QWERTY keyboard as used in a computer.