Nokia is all set to introduce the Windows Phone 8 loaded Lumia 920 smartphone for India. Packed with many new features, the most interesting was the implementation and integration of Nokia's PureView Camera imaging technology with the Carl Zeiss lens. The Nokia Lumia 920 is quite anxiously anticipated by the technologically driven folks of India and Nokia hopes that the wait will be worth it.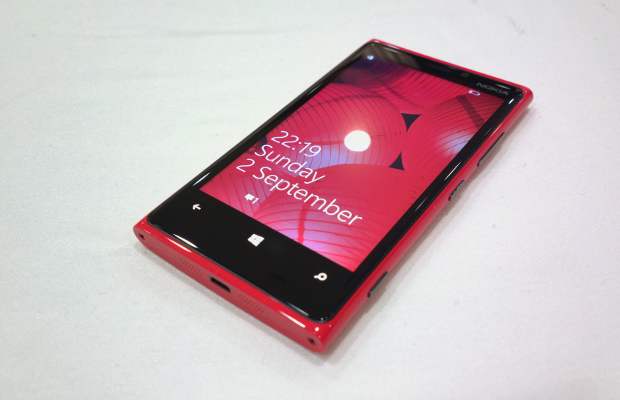 Nokia Lumia 920 physically appears to carry the same design as Nokia N9, Lumia 800 and Lumia 920 but with few changes. When shut off, the Lumia 920 may mislead to Lumia 900 but infact is marginally bigger than the latter. Thanks to Nokia we got our hands on a red colour chassis bearing Lumia 920 for almost a day. Unfortunately, we were informed not to use microSIM with the Lumia 920. Even if we tried, it would have been pointless for the hands-on experience took place in Ajanta Caves, Maharashtra, where the cellular network is pathetic.
Here are our thoughts on brief interaction with the Nokia Lumia 920 smartphone.
Design
Nokia has used the same unibody polycarbonate clamshell design as with its previous generation of Lumia devices. Since the previous designs were gleefully accepted by the consumers, Nokia hopes the same reception will be given to Lumia 920.
The Lumia 920 has an external unibody shell constructed from polycarbonate. Hardware is compactly placed inside this unibody polycarbonate shell with the LCD touchscreen Display on the top. On the top rests the standard 3.5 mm audio port in the center and next to it as a Micro SIM slot tightly shut. There is no micro SD card slot on the top like the one on Lumia 800.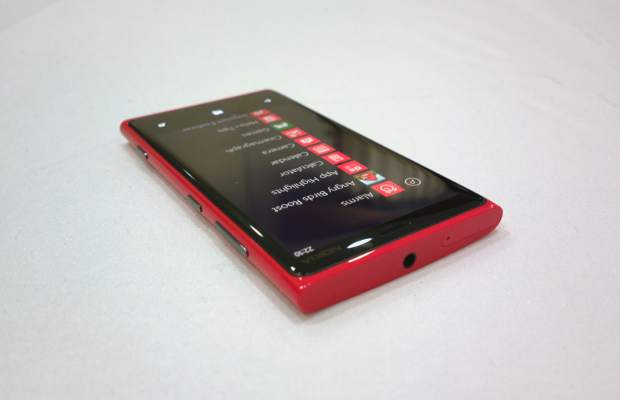 Stereo Speakers are located at the bottom in the form of tiny drill holes. The micro USB port rests between those speaker grills. Also, the bottom carries the two star head top bearing screws that clamp the screen panel to the chassis.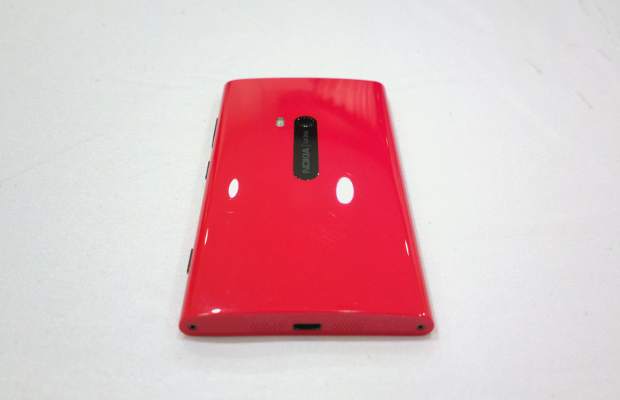 Three capacitive buttons – Back, Start and Search, are placed on the front panel at a finger's distance from the bottom end. On the right side are the physical function keys made from ceramic and are quite responsive. Nokia claims those keys are resistant to normal wear and tear to offer longer usage life. At the top of side panel lies the volume control buttons, below that is the power/sleep/wake-up button and a dedicated camera button shines at the bottom.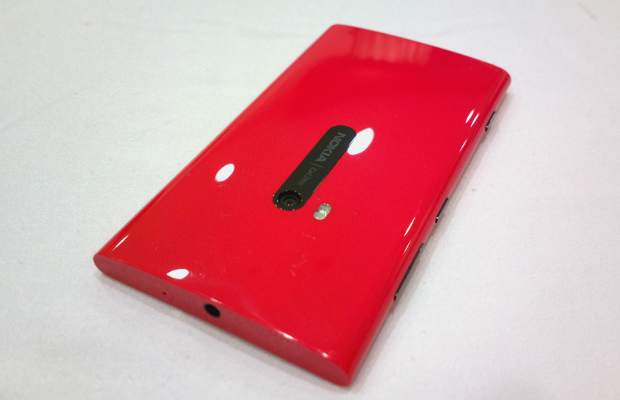 Flat top and bottom of the phone will let the phone stand upright. Curved sides helps getting better grip while holding the phone. The glossy finish gave Nokia Lumia 920 premium look and feels really great in the palms. In comparison, Matte finish bearing models are great for those who don't want to worry about scratches and fingerprints on the device.
Nokia Lumia 920 feels really smooth when held and red color makes it look like a piece of Ferrari.
Hardware Muscle
Nokia Lumia 920 runs the new Microsoft Windows Phone 8 mobile operating system with bundled Nokia's apps such as Maps, Music, City Lens and more. The Windows Phone 8 looks fantastic and crisp on the 4.5-inch LCD Display.
Nokia has implemented PureMotion HD+ on the 4.5-inch LCD ClearBlack Display which is slightly curved at the edges. This display offers good colour reproduction and pleasing viewing angles even though it is not an Amoled display. The default resolution being 720×1280 pixels makes the text and images look crisper.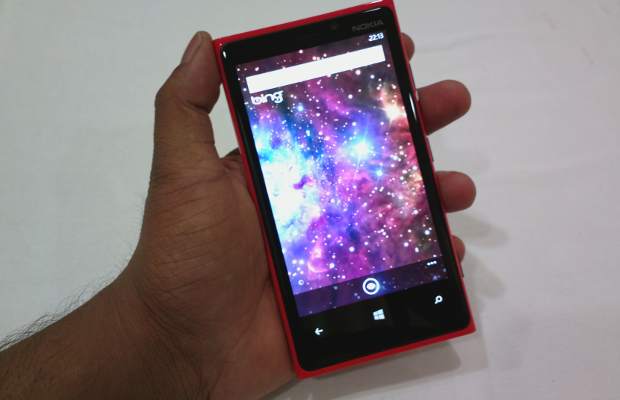 The PureMotion HD+ technology makes the display super responsive and can be used even while wearing gloves. This display has been constructed using Gorilla Glass 2 technology to make it slimmer and resistant to scratches during normal usage.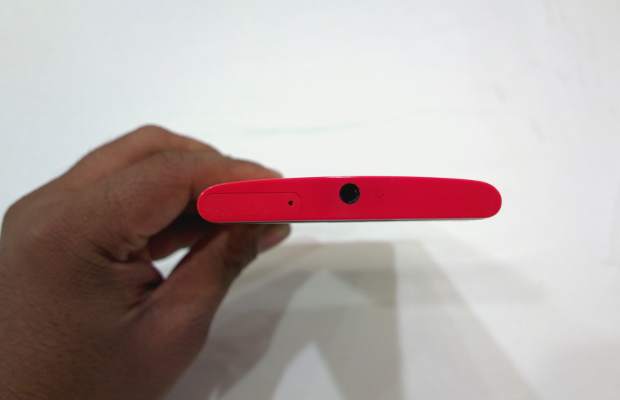 We found the display really good and responsive even to the finger nails. Packing great resolution and pleasing visual feedback, this display certainly makes Windows Phone 8 experience more fluid and crisp.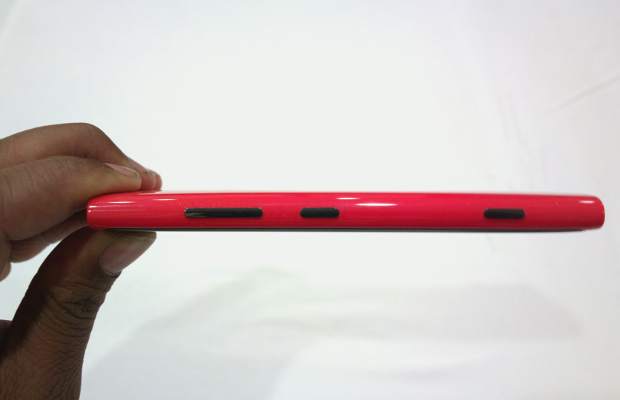 Nokia has packed a dual-core 1.5 GHz Qualcomm Snapdragon S4 'Krait' mobile process tagged along comes Adreno 225 grahics chip. Nokia has added 1 GB RAM and offers 32 GB on-board storage. Since there is no microSD card slot, the only way one can get more storage is by using Cloud Servers based storage services.


Wireless connectivity is made possible with the 3G and LTE cellular network support. It also features dual-band (2.4 GHz and 5 GHz) WiFi support and Bluetooth 3.1 with A2DP/EDR. Of course, the smartphone does pack a Near Field Communications technology to stay compatible with several NFC-based accessories from Nokia.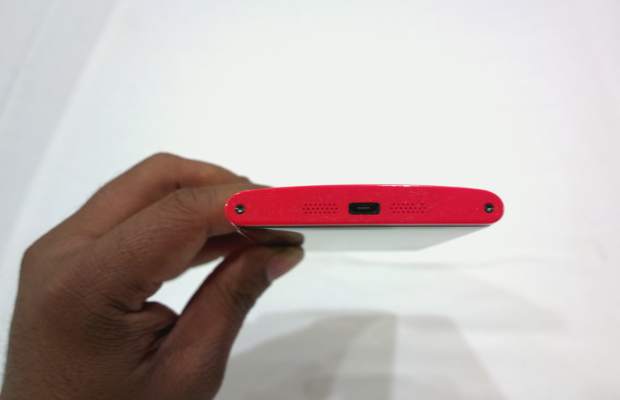 Nokia has managed to implement the PureView Camera imaging technology in the Lumia 920. This flagship Windows Phone 8 device features 8.7 megapixel camera with f/2.0 aperture and Carl Zeiss optics. Dual LED powered Xenon Flash promises better luminance in low light conditions. Nokia has added Optical Image Stabilisation technique that makes it stand out from the crowd. Nokia has placed the camera assembly on a shock absorbing movable platform inside the unibody polycarbonate chassis. So whenever the user attempts image capture or video recording with slight shake of hands, there is no or minimal blurriness involved in the resultant image or video.
Also, we tested out the camera's performance in low light environments (Ajanta Caves, Maharashtra) and were blown away by the results. The Lumia 920's Camera could capture paintings and carvings on the wall in very low light environment. Infact at certain places there was no flash usage at all and the Lumia 920 delivered good quality of images with natural colour and lighting. The Carl Zeiss optics has been judiciously used to offer nice white balance and deliver very natural colours in close ups and land scape shots. We would love to play more with the camera. The camera app user interface is sweet and pretty much linear to navigate through. Three software lens app come pre-loaded – Smart Shoot, Panorama, and Cinematograph. The OIS also comes handy for recording videos in 720p and 1080p resolution.
There is also a front facing camera capable of supporting HD video chat.
Wrap up
Nokia Lumia 920 has been loaded with powerful hardware and promising optics to deliver competitive performance. Of course the phone has its own set of merits and minor demerits – expect more on both in detailed review. Only thing we missed out on was to test out Qi Technology powered wireless charging.
Nokia Lumia 920 is a premium package tailored to give subtle surprises.