Huawei today launched its latest flagship smartphone, Ascend Mate, in India for Rs 24,900. It incidentally is the cheapest 6.1 display bearing smartphone in the country.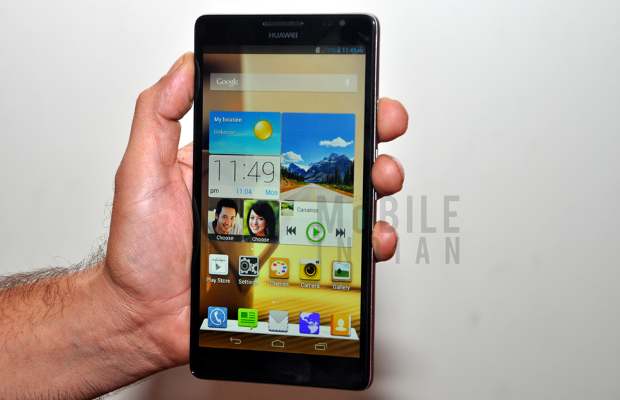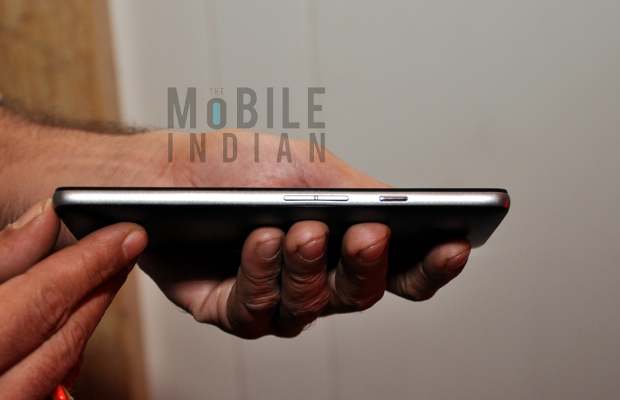 To start with, Huawei Ascend Mate sports a huge 6.1 inch display and a humongous 4050 mAh which has a capability of charging other phones also through a USB cable. Here is our first impression about the device.
###PAGE###
Inside the box:
Apart from having the handset itself, the box carrying the phone will have a carry case, in-ear stereo headphones, charger, micro USB cable, manual and screen guard.
Design
Huawei Ascend Mate comes in 163.5 mm x 85.7 mm x 9.9 mm dimension. Though it is huge, the Ascend Mate is comfortable to hold but not for people with smaller palms.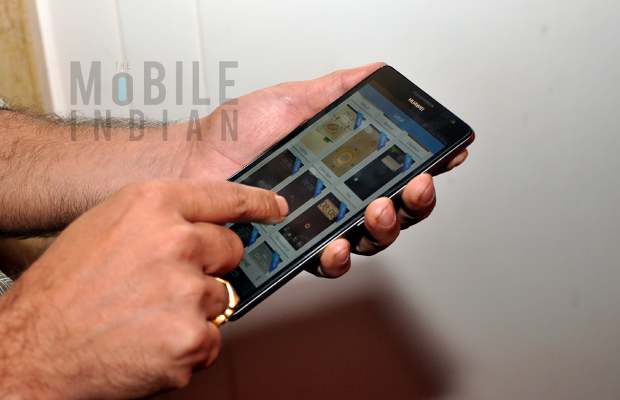 Considering its price, it has a good built quality. The plastic used in Huawei Ascend Mate doesn't feel cheap and the rubberised coating in the back panel makes it non- slippery and comfortable to hold.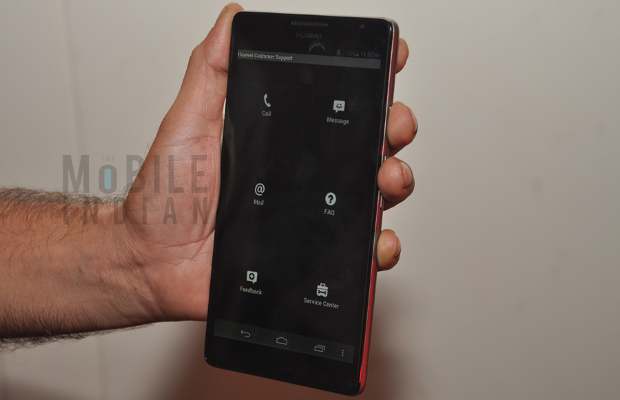 Ascend Mate has a metallic rim surrounding the sides, which not only gives a good grip but it also adds to the charm of the device. The rim also accommodates micro SD and SIM card slots. Mate has a unibody design and thus does not have a removable battery.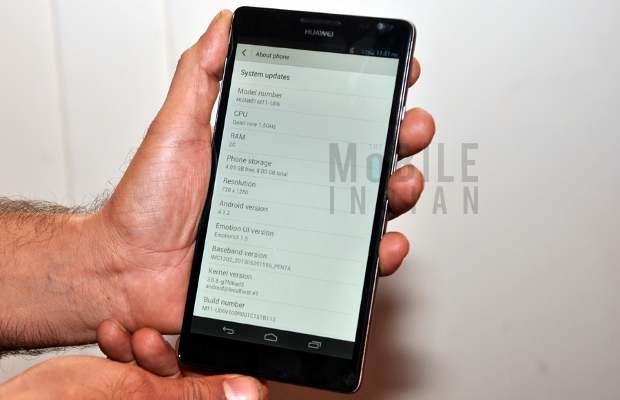 The power/lock key is placed on the right panel and below it lies the volume rocker. On the top panel there is a slot for micro SIM and micro SD card slot along with a 3.5 jack.
In the bottom panel you will find micro USB port.
###PAGE###
Display
In Ascend Mate, the display has been kept on a lower level to that of the surrounding frame so as to protect it from scratches when placed face down, or avoid direct impact with ground in case it falls from your hand.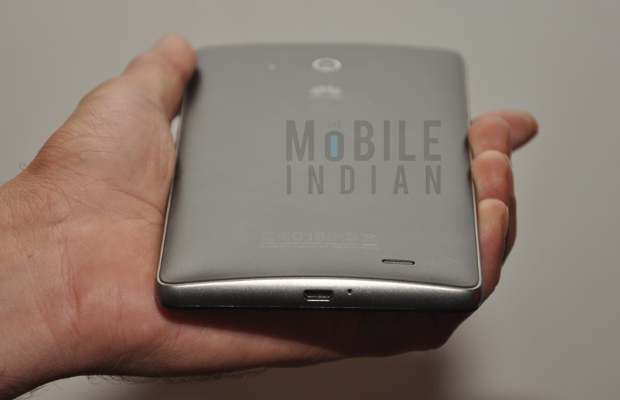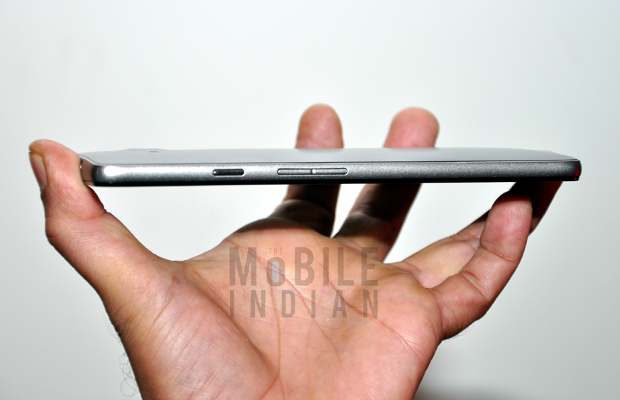 The display of Ascend Mate has 720×1280 pixels HD resolution. The colour reproduction in images is pretty good. Since it is an IPS panel, viewing content on the screen at different angles is not a problem.
###PAGE###
User interface:
Huawei Ascend Mate has the company's latest Emotion UI overlay on top of Android 4.1. The beauty of this UI is that it has done away with app drawer (app menu button) and has put everything on the home screens. This means whatever you downloaded will be placed on one of the five home screen.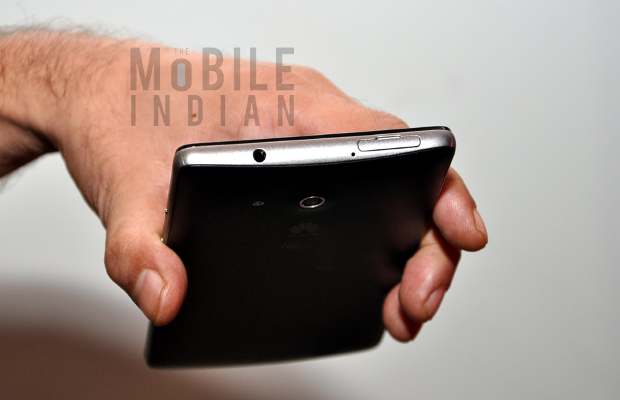 Also in the Emotion UI one can choose from multiple pre-loaded launcher themes and even customise it as your interest. The new UI looks different from the usual launcher we are used to seeing the Android smartphones or the app store. It is neat and user friendly, atleast as far as our first interaction goes.
###PAGE###
Processor and memory
Huawei Ascend Mate is powered by a 1.5 GHz quad-core Hi-Silicon K3V2 processor and during our brief interaction with the device we didn't notice lag or stuttering. The response to touch was smooth and typing was a pleasurable experience.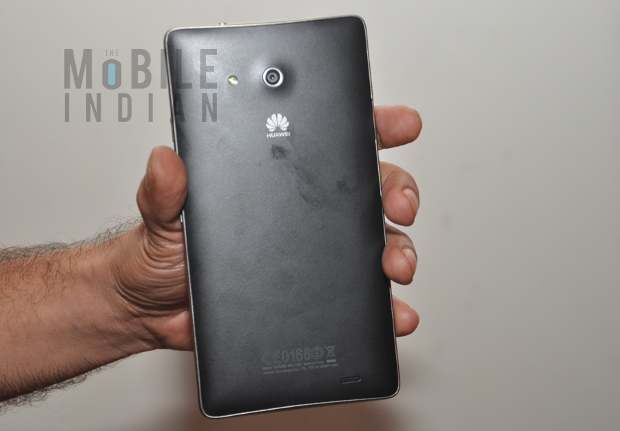 On the memory front , Huawei Ascend Mate has 2 GB RAM and 8 GB internal memory which can be expanded using micro SD card.
###PAGE###
Camera
Huawei has added an 8 megapixel rear and 1 megapixel HD front facing camera in Mate. The camera app comes with shooting modes like portrait, Panorama, HDR, low light and so on.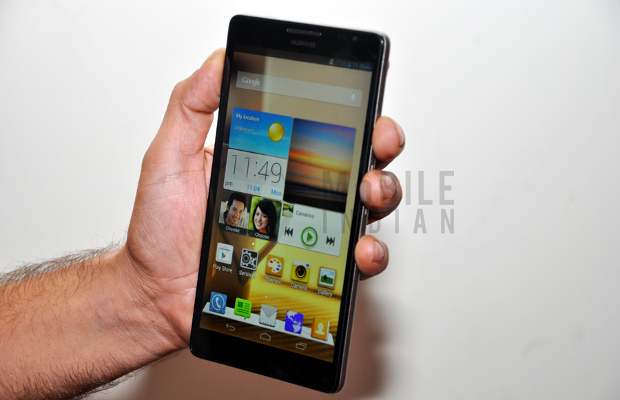 The picture quality from the rear 8 megapixel camera looks decent but in low light condition it was average. The picture quality of front camera was as excepted but we will talk more on the same in our final review.
###PAGE###
Conclusion:
The killer feature of the Huawei Ascend Mate, apart from its decent features, is its price. At Rs 24,900 it will definitely challenge 7 inch tablets and smartphones with 5 and above screen size.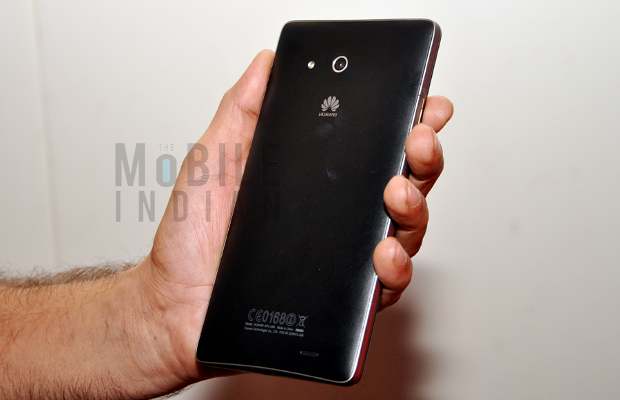 Also, the big battery is another positive of Mate. Nowadays most of the smartphones run out of battery after a day's usage and in this scenario Huawei Ascend mate may come out as winner.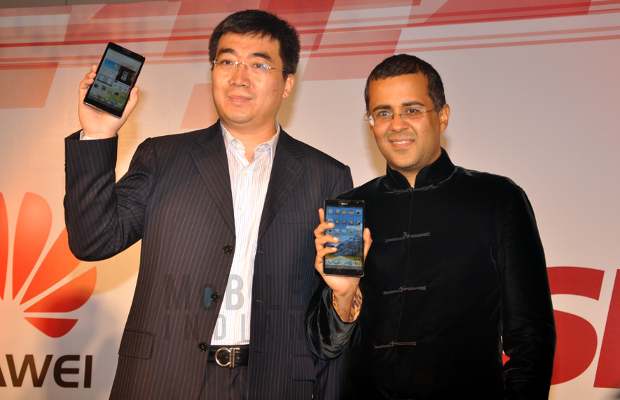 Huawei Ascend mate is in direct competitors to Galaxy 6.3 and 5.8, but the pull factor Huawei has is its price and sleek design. We would share our final verdict about the phone in its full review shortly.