Google had introduced clicking the 360 degree panorama style images as Photospheres with the Android 4.2 Jelly Bean update. The Photospheres were a great way to share the entirety of the exact situation around a person but this feature is limited only to Android 4.2 Jelly Bean or higher update devices. To make those spheres easily available to others, Google has announced a new community based site – Views. The Views page links the user's Google+ account and also Google Maps data for the location of the photosphere.
Photospheres are basically the 360 degrees panorama images but is available to select devices running Android 4.2 Jelly Bean. The Photospheres are obviously bigger in terms of file size compared to a regular image captured using phone camera. Google has created the new Views page for the public sharing of the Photospheres.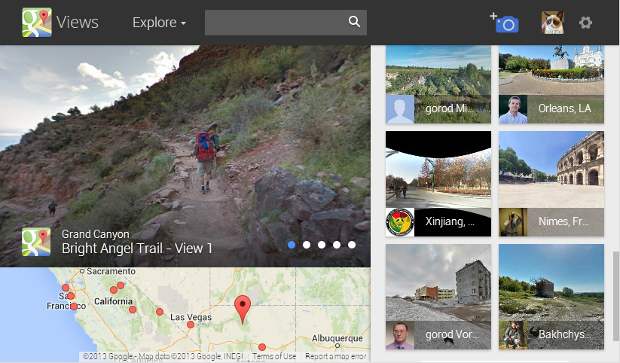 Existing Photospheres can be uploaded directly from the Gallery app of an Android device or through the Google+ Photos from the Views community page. In the Gallery App of the Android device, select the Photosphere image, choose the option to share it and select Google Maps from the popped out list of the apps. Alternatively, users can log into the Views Page using Google+ credentials (Google Account) and upload the Photospheres from the Google+ Photos. These uploaded Photospheres would be publicly available through the Views page and Google Maps.
Google Views page can be accessed here.