Google has announced that under its new privacy policy that applies across the services it offers, your data will be shared among these services. These changes will take effect on 1 March 2012.
The search giant says the new system will be easier for the consumer as there are currently 70 different privacy documents for their products. This move is also in line with the company's efforts to integrate different products more closely to create a simple, intuitive user experience across Google.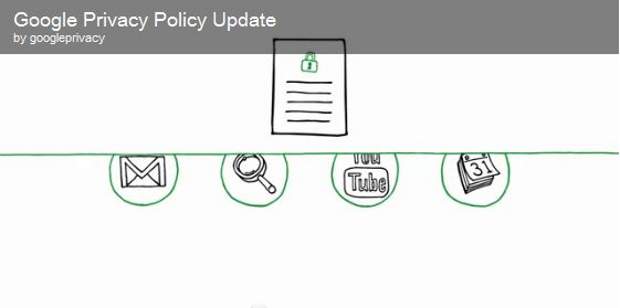 In an official statement, Google said, "Our new privacy policy makes clear that, if you're signed in, we may combine information you've provided from one service with information from other services. In short, we'll treat you as a single user across all our products, which will mean a simpler, more intuitive Google experience."
In the new Google system, if you are an Android user, you will not have the option of signing out: to use all the features of the Android phone you need to remain signed in to a Google account. In fact, once you have signed in to a Google account on Android the only way to log out is to reset the phone to factory settings. At least one Google account needs to be logged in all the time.
Only Google Books, Google Wallet and Chrome are not included in the new data-sharing move, and will maintain their own privacy policies. This means Google will use personal data such as photos, posts, and contact details, and will also record users' internet activities such as your viewing habits on YouTube and even your location (GPS data) to deliver better search results and more targeted ads. Sounds good, but this can get annoying and can be considered infringement of privacy.
Already the Electronic Privacy Information Center has called on the Federal Trade Commission in the USA to investigate Google's privacy policies, stating, "Google's business practices raise concerns related to both competition and the implementation of the Commission's consent order." Consent order, here, refers to the recent settlement between the FTC and Google that "establishes new privacy safeguards for users of Google products and services and subjects the company to regular privacy audits."
But Google has defended itself, saying, "Regulators globally have been calling for shorter, simpler privacy policies-and having one policy covering many different products is now fairly standard across the web."
While Google claims that user data is handled only by robots and is not given to any external agency or company, such unlimited access to user data means that the situation is fraught with the danger of misuse. What if one of these services is hacked? After all, even the most secure services have been hacked earlier, and these include Sony's PSP network and Microsoft's Sidekick.