Google has pushed out a new 'Android 4.4.4 KitKat release 2' update for the Nexus 5 users based in India, Australia and New Zealand. The new Google Android 4.4.4 release 2 update packs special binaries for the telecom operators in these three countries. The Nexus 5 owners should check their phones for updates any time from today onwards.
Google had released the Android 4.4.4 KitKat update across the globe packing security patches against a very serious Heartbleed vulnerability along with other improvements. Now the new Android 4.4.4 KitKat release 2 update bundles the specific radio update to make the Nexus 5 work perfectly with the Wireless Networks in India.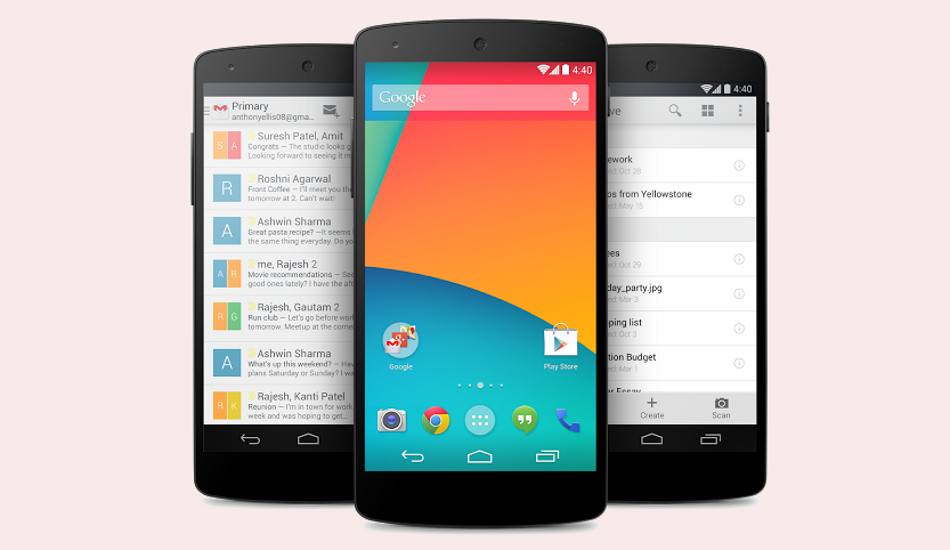 The Android 4.4.4 KitKat release 2 update also brings fix for the 2 Degrees network of New Zealand and Telstra network of Australia. With the new Release 2 update, Nexus 5 owners of India can expect better reception and less of the network issues, unless it is fault on operators' part.
The update has been rolled out over the air and the factory images of the full system ROM has been updated.