Google is all set to announce the Pixel 8 series later this year and if we consider Google's history, it should arrive this fall, sometime in October. Ahead of the launch, multiple leaks have detailed what users can expect from the Google Pixel 8 series and here's an article compiling information from all those reports.
Google Pixel 8 Series design confirmed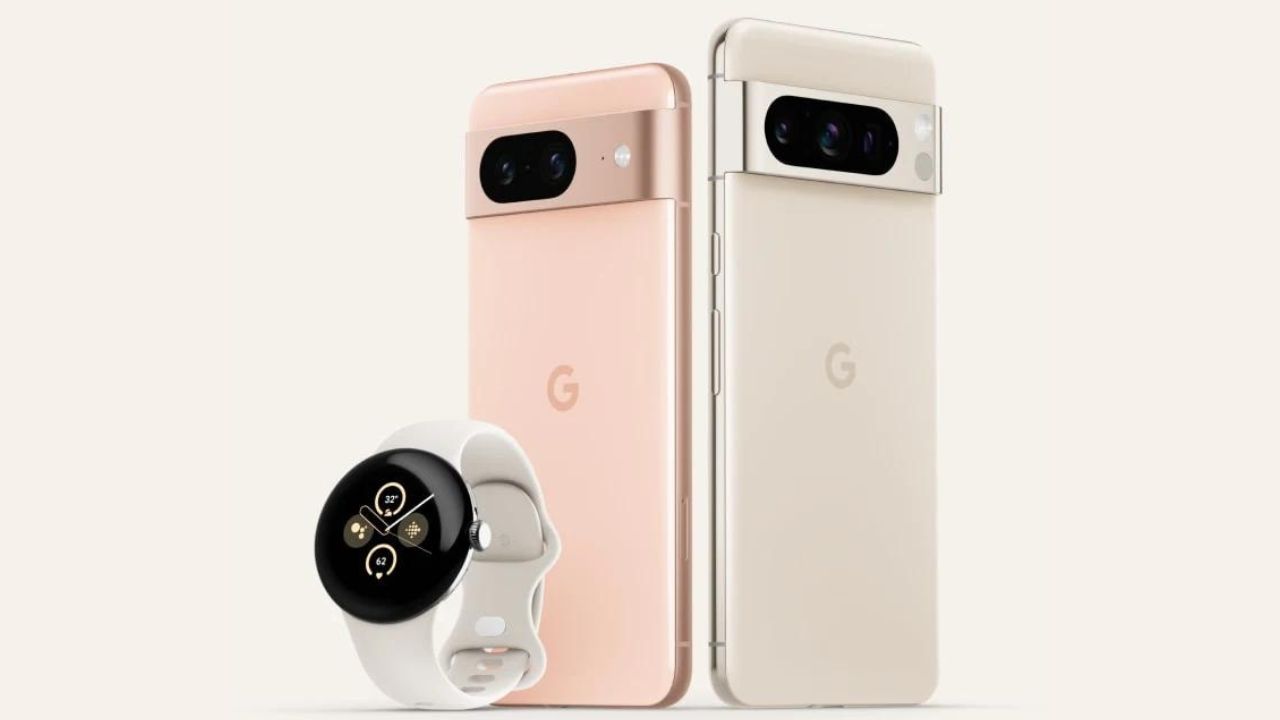 Update: 08/09/2023: Google has officially revealed the design of the Pixel 8 as well as the Pixel 8 Pro. The design of the devices stands in line with the leaked renders. The Pixel 8 has been unveiled in a Rose Gold shade while the 8 Pro is seen in the standard Gold option. The Pro model has triple rear cameras with a temperature sensor while the vanilla model has dual rear cameras only.
Moreover, Google also unveiled the Pixel Watch 2 which looks identical to last year's Pixel Watch. However, leaks state that it will sport updated internals, such as a new Chipset and a bigger battery.
Google Pixel 8 series launch date
Update 01/09/2023: According to a post from Google on X, the company is all set to debut the Google Pixel 8 series on October 4, 2023. The event is expected to introduce the Pixel 8 series, as well as the Pixel Watch 2. Separately, Google India also posted the same video on its Instagram handle, suggesting the smartphones could launch in India on the same day.
Update 08/09/2023: Google India has officially revealed that the Pixel 8 series smartphones will go on pre-orders from October 5 on Flipkart, a day after it is launched.
Google Pixel 8 Rumours
Google Pixel 8 renders have leaked in the past. It will have a smaller form factor than the Pro model and a more rounded design. It will sport a 6.17-inch display with 427 PPI, 120Hz Refresh Rate and 1,400 nits peak brightness in HDR content.
It will be powered by the Tensor G3 SoC and should presumably have 8GB RAM and 128GB storage in the base model. A previous report said that Tensor G3 could be a customised Samsung Exynos 2300 chipset. Apart from that, a major change in the Pixel 8 series could be the exclusion of a SIM tray. It may adopt Apple's strategy and could make Pixel 8 series e-SIM only.
For optics, it may have a 50MP Samsung GN2 wide rear camera and a 12MP IMX386 ultra-wide-angle lens. It could get an 11MP selfie sensor. Rumours suggest it could pack a 4,485mAh Li-Ion battery with 24W wired charging and 20W wireless charging. It should run on Android 14 and should be IP68 rated. Rumoured colour options for the Pixel 8 include Jade, Licorice, Haze, and Peony.
Google Pixel 8 Pro Rumours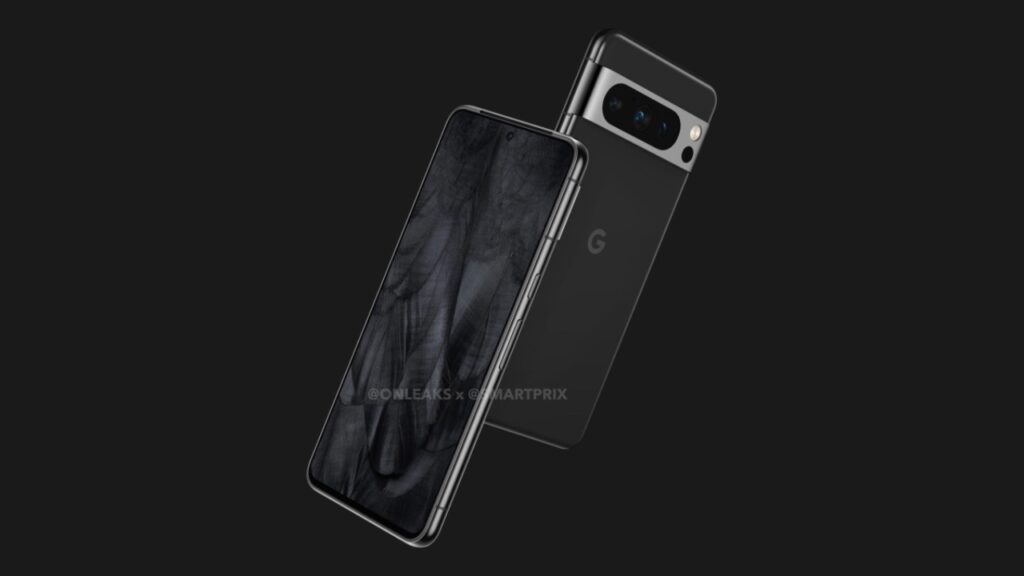 Google Pixel 8 Pro rumours suggest it will share the design language with its younger sibling. However, it will have a larger overall form factor. Confirmed colours for the Pixel 8 Pro include Jade, Licorice, Porcelain, and Sky. The Pixel 8 Pro will further get a more variable refresh rate, meaning it will now be able to change refresh rates across a wider spectrum, as compared to a few pre-defined modes earlier.
The Pixel 8 Pro will have a smaller 2,992 x 1,344 Resolution compared to the old 3,120 x 1,440 standard, giving it a pixel-per-inch (PPI) density of 490, down from 512. The Pixel 8 Pro will support up to 1,600 nits in HDR, up from 1,000 nits on the Pixel 7 Pro. Moreover, this could be a flat panel instead of a curved one.
It will draw power from Tensor G3 chipset with 12GB LPDDR5 RAM and three storage options including 128GB, 256GB, 512GB which will be UFS 3.1 modules. At the back, it will have triple rear camera Sensors including a 50MP Samsung GN2, a 64MP Sony IMX787 ultrawide sensor and a 48MP telephoto lens. It will have the same 11MP sensor as Pixel 8.
It should be backed by a 4,950mAh battery with 27W wired charging and 23W wireless charging. It could run on Android 14 out of the box and will be IP68 rated. Apart from this, Google may also upgrade some other internal hardware components, such as an ultrasonic fingerprint sensor instead of an optical fingerprint reader.
Apart from this, a previously leaked tutorial video revealed that the camera bar holds a sensor under the flash which could be an IR thermometer. The report also demonstrates how the phone will work as a thermometer. The built-in thermometer is expected to be limited to the only Pixel 8 Pro. Apart from measuring the body temperature, it will also reportedly be able to measure the temperature of objects. The report adds that data will be stored locally and will be handled through the Android Private Computer Core.
Rumoured Software Features
A bunch of camera upgrades are also expected and not only on the hardware side but also on the software side. The software processing will be enhanced while there will be a new magic audio eraser feature that will allow users to record videos and reduce unwanted background noise. It will most likely leverage Google's Machine Learning algorithms similar to other features which use the same technology.
The Google Camera App is set to get a revamped look so the photo and video modes won't be coupled together. A toggle will appear for photo and video modes, and each setting will have its own modes. It will have a bunch of other features also such as new gestures, new shortcuts for accessing features and more. Separately, an Android Authority leak suggests that Pixel 8 and Pixel 8 Pro may gain the ability to support external displays also.