Google is reportedly gearing up to launch a mid-range series of its Pixel lineup pretty soon. The search-engine giant is reportedly working on the Pixel 3 Lite and Pixel 3 XL Lite smartphones.
As per a report by Android Police citing some sources familiar with the company's plan, Google will launch the Lite variants of the Pixel 3 and Pixel 3 XL in early spring 2019. Both the smartphones will be available in the US via Verizon. If this is believed to be true, then this will be Google's first Pixel smartphones for the mid-range segment.
Meanwhile, the hands-on images of the Pixel 3 Lite were leaked by a Russian blog Rozetked, which reveals the design of the upcoming smartphone. The photo shows that the smartphone will feature the 18:9 aspect ratio at the front. The side bezels look minimalistic, though the bottom and top chins are quite thick in nature. The back panel sports a single-camera setup at the top-left corner and one could also see the dual-tone finish, which is present in the new Pixel 3 and Pixel 3 XL.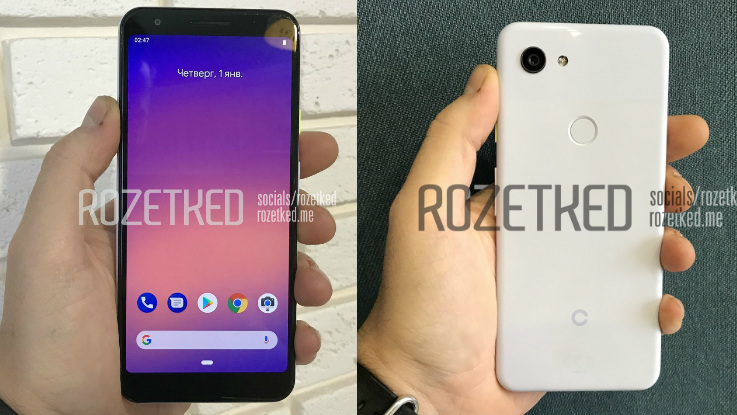 The bottom of the smartphone features a USB Type-C port, which is flanked between speaker grilles, while surprisingly, at the top, you will find a 3.5mm audio jack. This is something new as Google has already phased out headphone jack from its flagship series.
As for some leaked specifications are concerned, the Pixel 3 Lite will feature a 5.5-inch display, while the larger Pixel 3 XL Lite will be equipped with a 6.0-inch display. The smartphones are reported to be powered by a Qualcomm Snapdragon 670 or Snapdragon 710 processor along with 4GB of RAM and 32GB of internal storage. On the camera front, both of them are expected to feature a 12-megapixel rear camera and an 8-megapixel front-facing shooter.