Google and LG worked together to bring the Nexus 4 smartphone with impressive specifications and software features. As per the annual product cycle, Google has now reportedly started working on the next Nexus smartphone, which is likely to be dubbed as the Nexus 5.
'Android and Me', a website focused on technology, was tipped with a screenshot of purported next LG Nexus smartphone codenamed Megalodon and as per the website, it is expected to release in October this year.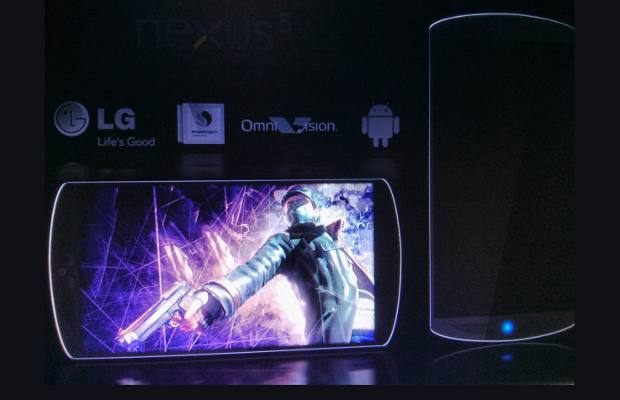 Google has started calling proposals from the handset makers to choose the best ones and then start work on the next Nexus device. Every year, all major Android smartphone makers send proposals that consist of probable device specifications for the said generation Nexus device.
LG Megalodon seems to be one of such proposals and the Nexus device seems to feature pretty impressive specifications. LG plans to use 5.2-inch OLED display with full HD 1920×1080 pixel resolution on the phone. This device will be powered by quad-core 2.3 GHz Qualcomm Snapdragon 800 series mobile processor with 3 GB LPDDR3 RAM to offer more memory bandwidth. On its rear, the phone will feature a 16 megapixel camera with image sensor made by Omnivision – a company that also makes image sensor for Apple iPhone.
The beastly camera sensor would be capable enough to record 4k resolution video at 30 frames per second and full 1080p HD video at 60 frames per second. For the best quality, it will also feature Real-Time HDR and HDR video recording along with Optical Image Stabilization. The front facing 2.1 megapixel camera would be capable enough to record full 1080p HD video at 30 frames per second.
Along with imaging focused features, the Megalodon is also touted to pack front positioned stereo speakers – may be like the one in HTC One. For a change, the internal storage will be bumped to be offered in 16 GB, 32 GB and 64 GB options. Of course, it will support 4G LTE networks in select regions. LG proposes to pack 3300 mAh battery in this device to power the hardware and also some fancy features such as gesture control. The Nexus 5 will run Android Key Lime Pie update.
Now we are taking this information with a grain of salt. LG Google Nexus 4 was being made available in batches and did frustrated several consumers. So a lot of folks are looking forward to a better distribution strategy from Google.