Google has released its Camera app for all Android devices running the KitKat or versions. The Google Camera app brings a fresh user interface and a new Lens Blur feature for the shutterbugs. Buttons set on auto-hide offers the majority of the screen to be used as a view finder. The Google Camera app is already available for download in the Google Play Store.
The Camera app not only offers a new user interface but also brings a new SLR camera like feature dubbed as Lens Blur. Basically, the Lens Blur mode allows you to take images of a subject with shallow depth of field and thereby create a blur like effect in the background.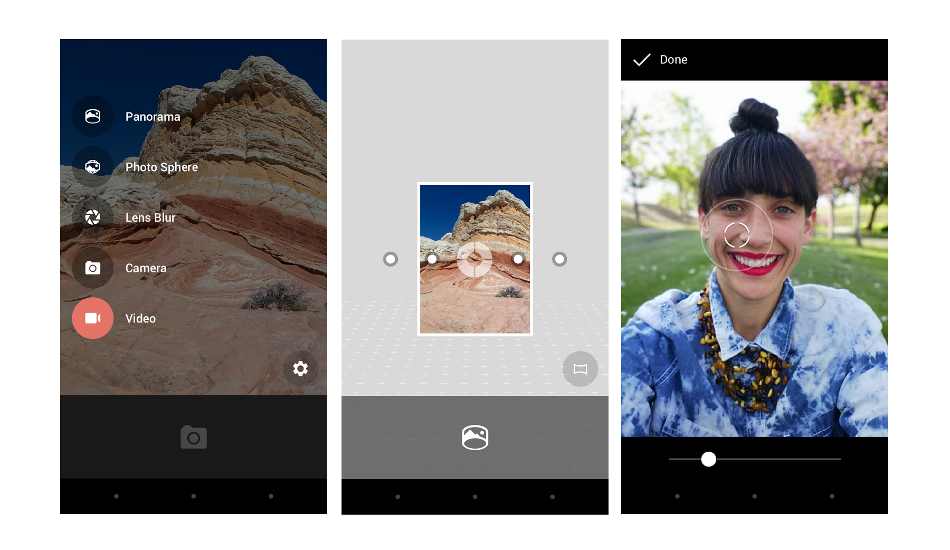 The Google Research Blog explains Lens Blur as: "Lens Blur replaces the need for a large optical system with algorithms that simulate a larger lens and aperture. Instead of capturing a single photo, you move the camera in an upward sweep to capture a whole series of frames. From these photos, Lens Blur uses computer vision algorithms to create a 3D model of the world, estimating the depth (distance) to every point in the scene."
Apart from that, the Google Camera app will let you capture Photo Spheres with immersive 360 degree views. There is a Panorama mode with high resolution support. The Advanced settings of the Camera app also lets one enjoy more control with Manual Exposure that needs to be enabled.
Google Camera app also allows the user to select the resolution for images and the videos to get desired results.
Google Camera app being released in the Google Play Store certainly points to the fact that Google indeed is getting serious about offering better imaging features to larger base of Android devices.