Google Drive is an important cloud-storage powered app that integrates Google's Docs, Spreadsheets, Presentation, Forms and Drawing. A new update for the Google Drive app for Android brings along slew of features such as new user interface experience, scanning capability, optical character recognition and much more. The Google Drive competes with the Apple iCloud, Dropbox and other similar services.
Google Drive app's user interface has been changed to the card style one, similar to that of the Google Play Store. That way, it shows a snapshot of the images and text in the respective documents. Users will be able to download a copy of their existing documents from the app to the Android device's storage.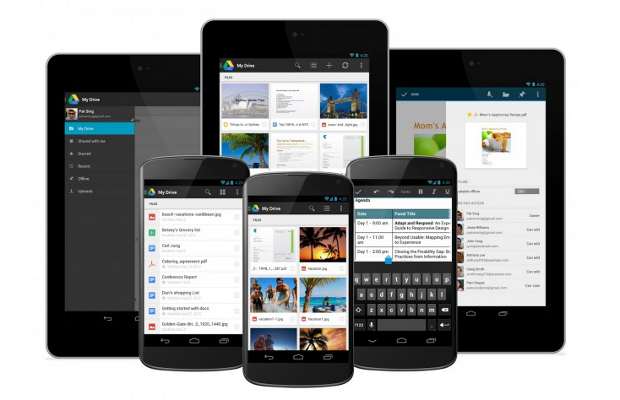 New Scan option married with the Optical Character Recognition function kind of punches the one offered in Evernote. With the Scan feature, users can simply take a photo scan of bills, receipts and important documents. These documents will be scanned for text and will be made searchable. All such documents will be turned to PDF.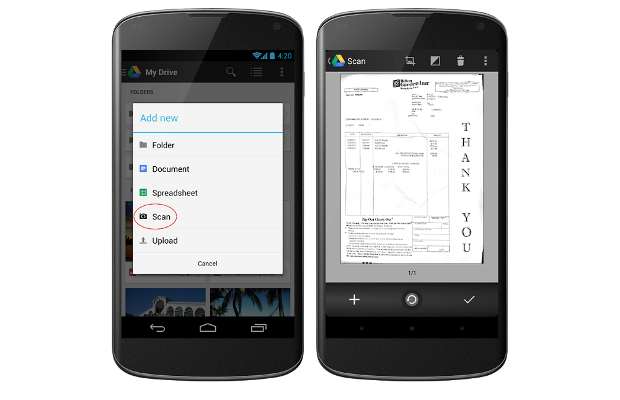 Google Spreadsheets users will now be able to play around with the font sizes and different types. Even the cell text alignment and colours can be tweaked from the app itself. Apart from these features, the update also brings several under the hood improvements and tweaks.
Google Drive app competes with the services such as Apple iCloud, Dropbox, and even Evernote to keep the Google account holders on-board to Google services. The updated version of Google Drive app can be downloaded from the Google Play store.