Google has introduced a new feature in its Google+ service that allows users to upload and save full resolution or full size images on their accounts.
This will allow users to save unedited untouched pictures right form their devices to their Google+ accounts up till they consume the 5 GB bundles storage pace following that users would be required to purchase additional storage space starting at Rs 130 per month for additional 25 GB of storage space.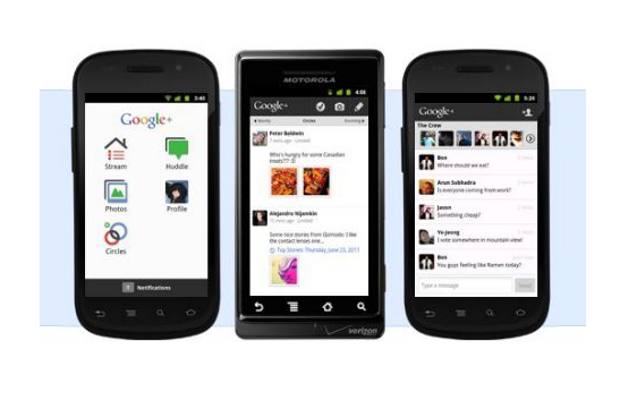 If not then also users won't be missing out on instant uploads but the pictures will be saved in a lower 2084 pixel width while offering unlimited uploads at the above mentioned resolution.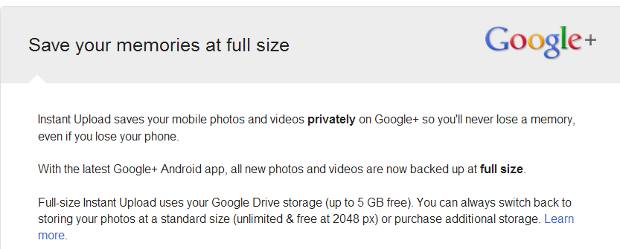 Along with this Google+ users can also make use of the Google+ instant upload feature to save and share their videos right form their devices. Users can upload and store videos up to 15 minutes of length up to 1080p resolution for free without having the need to buy additional space. For longer videos users will have to buy additional space.
The instant upload feature is quite similar to the camera uploads feature provided by Dropbox, another popular cloud storage service solution. But even without the paid addition, the service offers great functionality and integration with Google+ for one touch sharing of content making it really helpful. Full size upload is not available on iOS, however, users can still use Instant Upload to store photos at standard size for the iOS users as of now.