Global smartphone and mobile equipment manufacturer, HTC which has been in the news for its high end One series smartphones seems to be focusing on the lower end Android devices as well. The handset manufacturer is now working on a low cost entry level Android Ice Ceram Sandwich operating system based smartphone, which is codenamed as the Golf.
The Golf which shares its resemblance with HTC wildfire is expected to run a 1 GHz application processor and as with ICS's requirements for hardware, a dedicated graphic engine is also expected to be featured on the device.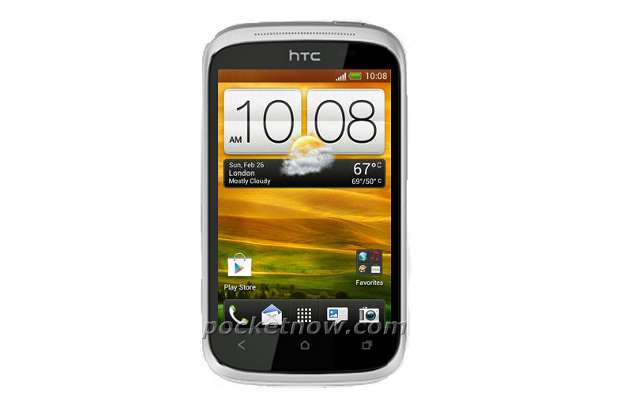 The HTC Golf features a 3.5 inch, 480 x 320 pixel TFT LCD display with a capacitive touch interface. Its user interface will be a modified form of the HTC's Sense 4.0 UI which is present on the HTC One series of Android smartphones. According to the first press shots that have been obtained by pocketnow.com, the HTC Golf is also expected to feature a similar slim and sleek look like its One series counterparts.
For storage, the HTC Golf is expected to have 4 GB of internal storage along with 25 GB Dropbox powered cloud storage space. There is a provision of a Micro SDHC card that will allow the extension of memory up to additional 32 GB. Though from the images, it is hard to make out whether the device will have a 5 megapixel camera or less, it's certain that the device will come with WiFi and Bluetooth 3.0 connectivity alongside.
The price point for the device is expected to be on the lower side. However, it would be too soon to comment on what the pricing strategy of the company would be for the device. The device is expected to make its way to the global markets towards the end of July this year.