Google has rolled out an update of the Gmail app for smartphones running Android 2.3 Gingerbread and tablets on Android 3.x Honeycomb operating system. For the tablet running Honeycomb update, the new Gmail app brings ability to set custom notifications for individual labels while the Android Froyo or Gingerbread device users get performance improvements.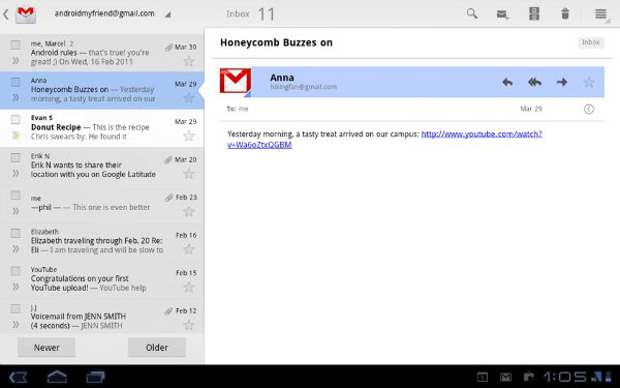 With this facelift, the Gmail app for Android Honeycomb looks like the one on the Android 4.0 Ice Cream Sandwich. Honeycomb tablet users also now have the swipe gesture support for moving between old and new conversations. Along with that the users can access the Recent Label by tapping on the account details. Users can now set custom notifications for the individual labels in their account as well.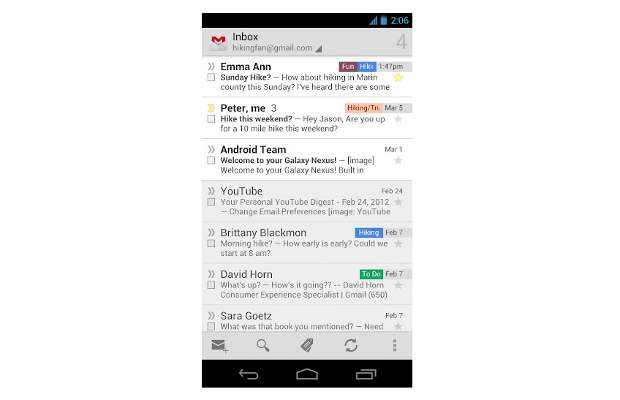 Meanwhile for users with mobiles running Android 2.2 Froyo and Android 2.3 Gingerbread, the update brings some under the hood performance improvements. Also the Labels API (application programming interface) has been opened up for the third-party app developers. So if any app developer wishes to create an app to offer custom notifications for the Android 2.2 or 2.3 update running devices, they can release an app for it.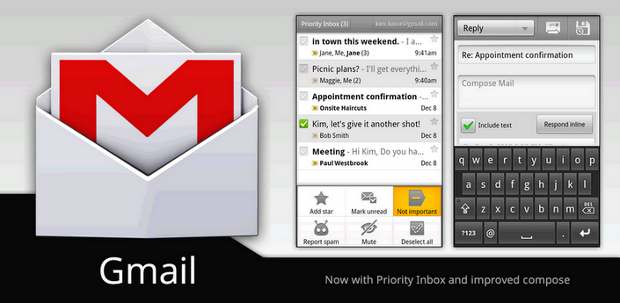 To get the Gmail App update, visit the Google Play Store.