Google has tweaked the Gmail mail service and apps to support special search queries for both web and Android app users. With the advanced search enabled, users can search in Gmail using special parameters such as size, specific date, exact match, and several other options, Google informed through its official blog.
Google has been constantly tweaking the Gmail email service for both web and the mobile (Android) platforms. Back in May, Google enabled major tweaks to enable better search mechanism to the email service.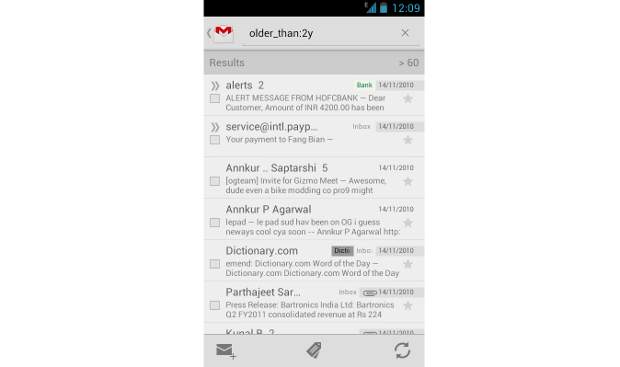 Now Gmail's Android and web app gets advanced search options to enable specific and contextual search with special queries. Google has published a long list of queries for the users to search in Gmail by Size, Date, Circle, labels, and more.
To get the latest Gmail app on your Android device, check Google Play Store