The number of Android users upgraded to Gingerbread are increasing by the day, which runs on about one third of all the Android devices, Google has said in a report.
The Android Honeycomb has also registered slight increase – 0.1 per cent, in market share but Android 2.2 Froyo still leads the pack with 51.2 per cent share of all the Android devices. The Android version 2.1 Eclair continues on its downward decline.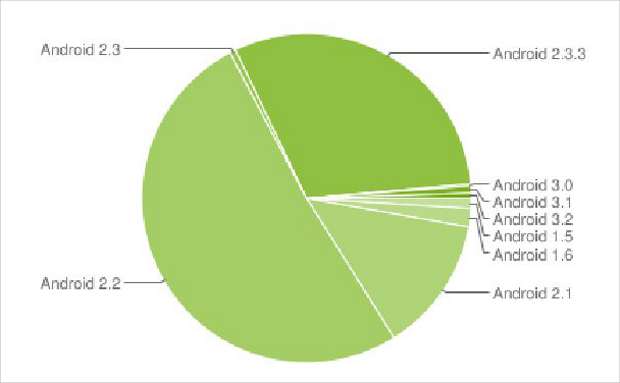 Within the last three months, Gingerbread has increased its mobile operating system market share by 22.6 per cent, and the momentum is likely to continue further.
Android is an open operating system platform which powers smartphones and tablets manufactured by numerous manufacturers. More than 550,000 Android devices are being activated across the world every day.
The next version of Android, called "Ice Cream Sandwich", is likely to be announced by Google later this year. It is reported the new version will work on both smartphones and tablets with no tweaking required whatsoever.