The stage was set for Samsung to move on from the Galaxy Note 7 fiasco and showcase this year's product lineup at the Mobile World Congress (MWC 2017). But things didn't go as planned as the company's presentation was interrupted by a Greenpeace activist who unfurled the banner, asking the brand to recycle the Galaxy Note 7, which was discontinued last year.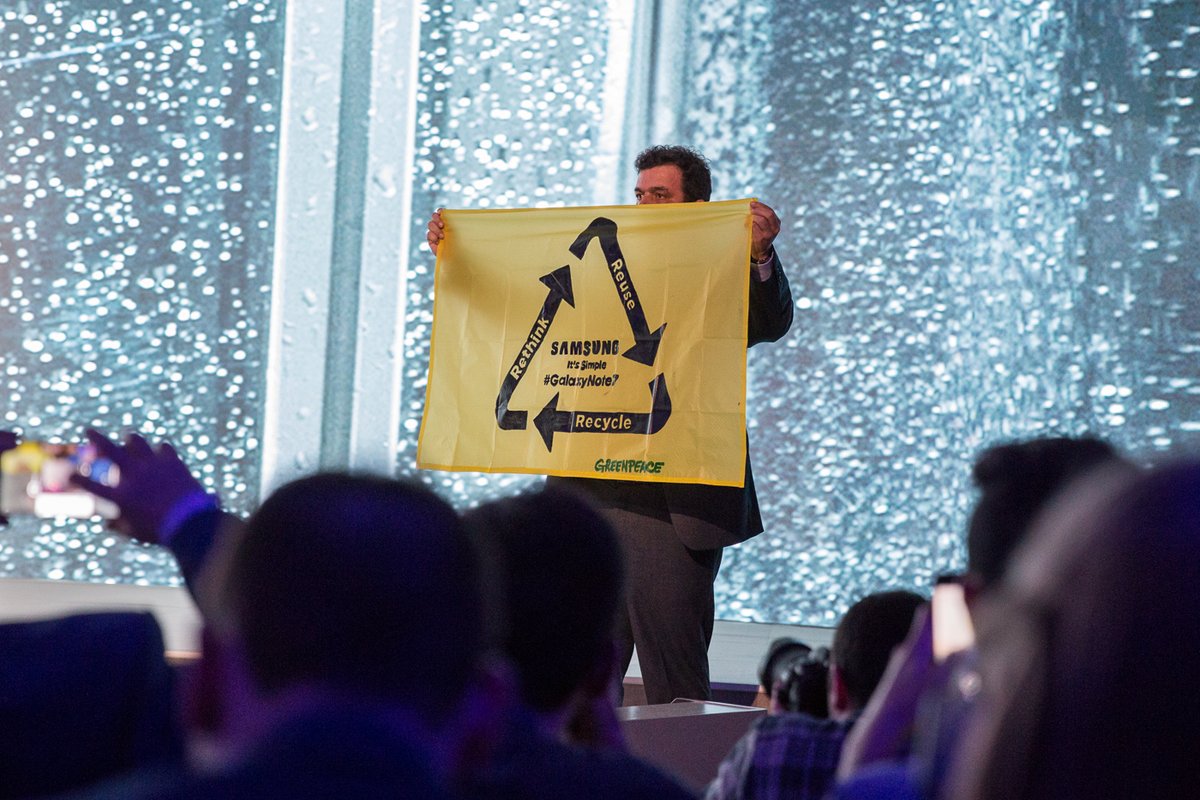 The yellow banner showed Samsung's logo with words "Rethink, Reuse, Recycle" along with a hashtag of Galaxy Note 7. The banner basically points out the about company's failure to share a strategy as to what it was going to do to manage the 4.3 million units of the recalled Galaxy Note 7. To this, the Samsung executive asserted that "You've made your point." Later on, multiple reports also suggested that protesters also unfurled a large banner on the building, further intensifying the debate over the Galaxy Note 7.
To recall, Samsung Galaxy Note 7 was discontinued after the company recalled the device twice post constant reports of explosions and battery issues. The company tried a lot to solve the issue through software but the issue was allegedly due to a hardware malfunction. Samsung reportedly incurred an operating loss amounting to about $5.1 billion for the final quarter of 2016.
Image Courtesy: Twitter