Geodesic and Zee Entertainment have entered a strategic alliance to form a new company that will offer entertainment applications for mobile and internet enabled devices.
Headquartered in Mumbai, the new entity called ITM Digital Pvt Ltd will initially provide internet TV on mobile and desktop platforms. The application will stream over 20 live television channels and several on-demand video channels.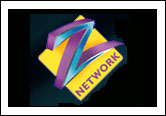 A company statement said that consumers across all telecom networks will be able to download the applications, and discover, access, and schedule content through a web interface using broadband, GPRS, EDGE, or Wi-Fi on their mobile phones and desktops.
Punit Goenka, managing director and chief executive officer, Zee Entertainment, "This alliance will enable us to deliver optimised levels of internet integration across our range of assets and product categories. With this venture, we aim to capture the unexplored power of this medium that the Indian audience is fast adapting to."
The two companies are also exploring opportunities in extending the alliance to combine Zee's other entertainment assets and Geodesic's extended mobile products portfolio, the statement added.