Contrary to expectations, the much awaited Android 4.1 Jelly Bean update is reportedly creating problems in the Samsung Galaxy SIII.
A Singapore based user, who identified himself as Sunderbabu Marimuthu, wrote on Samsung Singapore's Facebook page, pointing out several issues in the Galaxy SIII post the update.
"The battery drain faster than ICS.. The Internet became slower when compared to ICS..Facing Internet cut down in the middle of something. The display turns out off while watching videos, through Internet. Can't comeback on from full screen mode in Internet video," the person said.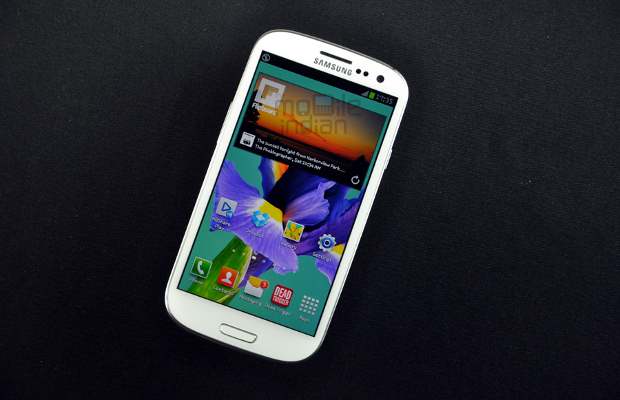 Several others have also encountered glitches in their Galaxy SIII post the update. "Unable to delete pages at Home page (widget page). An error window will pop up 'unfortunately Touchwiz Home has stopped' when you try to move your page to the trash bin," another user commented on Samsung Singapore's Facebook page.
Some others have complained about issues with dimmed brightness, no vibration, gallery app problems etc.
Samsung Singapore officially announced the Android 4.1 Jelly Bean update for its flagship Galaxy SIII smartphone on Monday.
"The Jelly Bean update for Galaxy S III (XXDLJ1 on Android 4.1.1) has been progressively released via Kies, OTA," Samsung Singapore said on its Facebook page.
"Do remember to backup your data and perform a factory reset after the update," it further added.
Earlier, a UK based user had also claimed to have got the Jelly Bean update on his Galaxy SIII smartphone.
The Android 4.1.1 Jelly Bean update will bring major performance improvements and under the hood tweaks for Android 4.0 Ice Cream Sandwich based Galaxy S III, along with some cosmetic changes to its user interface.
The Jelly Bean update is to bring an improved and more responsive user interface along with Android's very own integrated voice recognition engine. Along with that there will be a brand new notifications bar, two home screen modes, and a reorganised settings menu for easily working the complex settings.