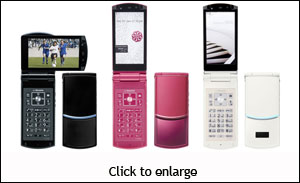 Fujitsu plans to launch mobile phones in India. The Japanese electronics company already has a strong presence in the imaging technology market in the country.
A Nikkei business daily quotes Masami Yamamoto, the president of Fujitsu, as saying that the company will produce mobiles that are compatible with Long Term Evolution (LTE) wireless technology which is capable of fast data transfers.
With Reliance Infotel and Qualcomm all set to start LTE services in the country, Fujitsu is likely to find a market.
Fujitsu manufactures phones jointly with Toshiba and plans to make its cellphone business a wholly owned subsidiary soon. The company has many interesting smartphones which will be especially useful for Indian conditions.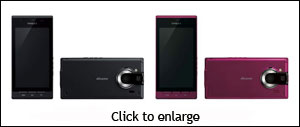 For instance, it recently unveiled an Android based smartphone called Regza T-01C. The device uses NX! a user interface custom made by Fujitsu. The interface allows up to 16 features to be accessed with one touch. Regza, a water resistant device, has a 4 inch TFT screen, a 12.2 megapixel camera, and conveniences such as a mobile wallet.
The phone comes equipped with Mobile Regza Engine 3.0–a processing engine optimised for smartphones that is based on the super-resolution technology employed in Toshiba's Regza LCD TVs.
Fujitsu has another water proof, dust proof phone called Smart series F-03C. This device has a 2 inch colour LCD, a 12.2 mega pixel camera that can record full high definition movies and a touchpad that enables users to access email messages, check their schedules or browse i-mode DoCoMo mobile content even when this clamshell phone is closed. In India, where dust is a big problem, this phone should be a good fit.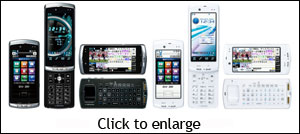 The most interesting phone from Fujitsu is Prime Series F-04B – the world's first separable handset. Its display and keyboard units can be detached from each other. Since the display has a touch-screen, it can operate independently of the keyboard. A projector unit can also be bought separately, which makes it possible for users to view their mobile's contents on a large screen.
Another interesting product is Style series, which too holds a record – of being the thinnest horizontally rotating mobile phone. The phone is loaded with several features such as a highly sensitive 12.2 mega pixel camera, as well as "location radar" and other advanced human-sensing functions. Email features include email scheduling and automatic reply.