The location check in app for BlackBerry, Foursquare has now been updated to version 3.5, bringing in a new feature – lists. The same feature was introduced for other platforms earlier and it helps the users organise series of travel spots centred on a theme. Within the app Foursquare for BlackBerry, users will also be able to find nearby lists and keep it for future reference as well.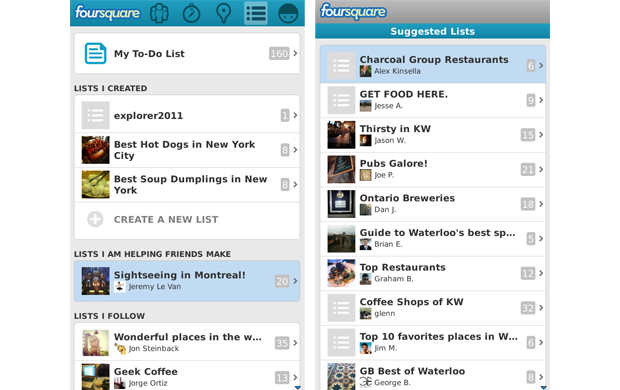 Also users don't need to check in to see what their friends are sharing as these images will be available to them on the main screen of the app itself. Talking about the update, Foursquare in a blog post said, "If you see places you want to try, you can add them to a list on the go. As you're wandering around, just tap the '+ SAVE' button and you can save a place for later."
Among other new features include better connection support for numerous devices, and improved GPS logic.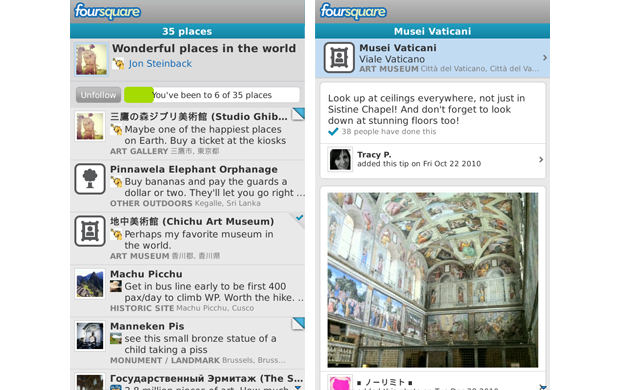 Foursquare is a location based app which lets the users to check in to different restaurants, businesses, shops, and other places they are interested in. It's great for the users who are interested in knowing where their friends are currently, and the places they have recently been to. If users check in to more places in one day, they get more points which make it fun for the outdoor freaks.