Asus took the wrappers off Zenfone 5z as its newest flagship during the Mobile World Congress event in Barcelona earlier this year and this time around the device has been launched in India. Touted as the cheapest device to boast of Qualcomm's latest Snapdragon 845 chipset, the Zenfone 5z will be the first from Asus to make use of an elongated 19:9 display, top-of-the-line specifications, dual rear cameras and a sleek design, all of which makes it a formidable challenger in the mid-range smartphone market.
The Zenfone 5z ( priced at Rs 29,999 will be a potential opponent to Huawei's Honor 10 which was released in India back in May. Configured identical to one another, both devices are high-quality smartphones that are affordable as well with similar builds, the latest Android OS, AI features and good sets of cameras. Let's take a look at how the Zenfone 5z matches up to the standards that Honor 10 has set for itself and see if it will be able to topple the growth of Huawei and its sister brand in India.
You Might Also Like

[[VIDEOID=1318]]
Build and Design:
In its pristine condition, the Asus Zenfone 5z looks slick due to its polished mirror-like glass that's quite reflective and a little too partial to smudges and fingerprint with normal use. The curved glass panels on the front and back are glued onto an aluminium frame to make the phone durable and grippy for daily usage. The glass back with its vertical alignment of the cameras does remind you of a certain Apple flagship through the design does earn Asus more points than its budget-centric Zenfone Max Pro M1. There's a fingerprint scanner on the rear panel which plays as the focal point for X-like mirror reflection at the back of both the Meteor Silver and Midnight Blue variants of the Zenfone 5z.
The Honor 10 exhibits the same design philosophy as the high-end Huawei P20 Pro. The company claims to have made the glass panel at the back with 15 layers of 3D glass to give it a colourful radiance from every angle it's looked at. While some may call the multi-shaded variants extremely flashy, the mere deviation from a standard looking phone makes the Honor 10 pleasant to the eye. The Honor 10 comes in Phantom Green, Phantom Blue as well as Midnight Black and Glacier Grey options that are equally reflective and elegant looking.
Winner: Honor 10
Display: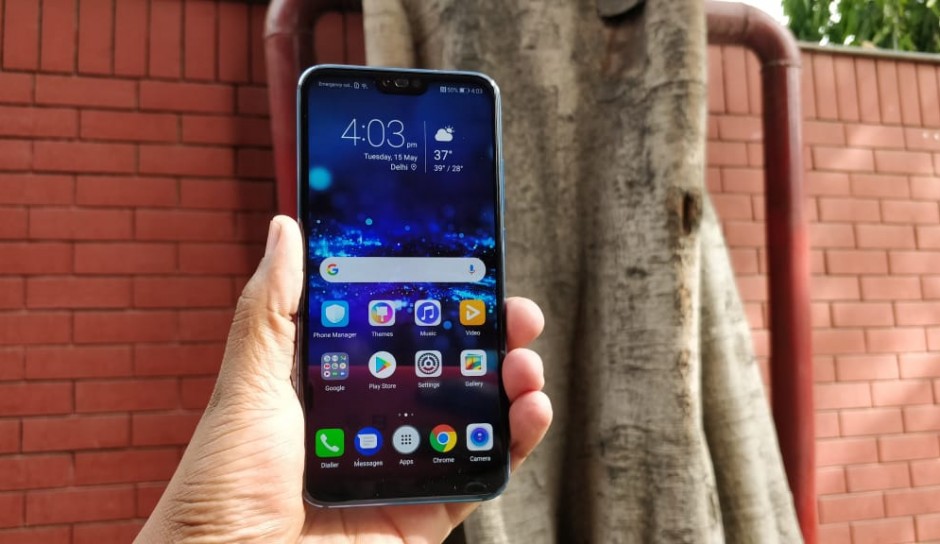 The Honor 10's display measures in at 5.84 inches, which is still compact on-hand with a commendable aspect ratio of 19:9 and a resolution of 2280 x 1080 pixels which results in a pixel density of 432 ppi. There's the ever-talked-about notch on top which gets most of the fundamentals and essentials right with no noticeable bezels on the edges. However, there's a thick bottom chin which isn't as useless as the ones on other smartphones and has an under-glass fingerprint sensor for authentication. The placement of the sensor also prevents a user from accidentally unlocking their phone which the Honor 10 does by registering fingerprints with a harder press. The only letdown is the screen-to-body ratio which now amounts to 79.9 percent owing to the large bottom chin which wouldn't be problematic for many.
The display on the Zenfone 5z is a larger and crispier 6.2-inch FHD+ IPS LCD display with rich, saturated colours though Asus has settled for a lower 402 ppi pixel density owing to a resolution of 1080 x 2246 pixels. The display seems bright, viewing angles are good, there are no visible bezels on the edges as well as the top with a smaller bottom chin which amounts to a larger 83.6 percent screen-to-body ratio on the Zenfone 5z. This means more screen space to work with considering this is a phone with a larger display.
Winner: Asus Zenfone 5z
Hardware:
The Honor 10 also loads up a high-end system-on-chip but it comes with Huawei's own Hisilicon Kirin 970 chipset which matches the SND 845 on paper. The device comes with Mali-G72 MP12 graphics, up to 6GB of RAM and 128GB of internal storage sufficing all needs with no lag whatsoever.
As for the Zenfone 5z, the device is powered by Qualcomm's latest Snapdragon 845 SoC clocked at 2.8GHz with Adreno 630 graphics, up to 8GB of RAM and 256GB of internal storage. This is definitely a step above Honor 10 if users wish for a device with larger memory at hand.
The Honor 10 and Zenfone 5z not only employ flagship chipsets inside but also come with USB Type-C connectivity which has become a norm for faster data and charging. There's WiFi, GPS, GLONASS and NFC for other connectivity, though its the Asus device which comes with the newer Bluetooth v5.0 LE.
Winner: Asus Zenfone 5z
Camera:
Honor 10
The dual camera setup installed on the Honor 10 is basically a trickle-down version of the heavy duty camera module on the P20 Pro from parent company Huawei and this time features a 16-megapixel (f/1.8 aperture) main sensor and a 24-megapixel (f/1.8) monochrome sensor working in concert. There's electronic image stabilisation and both sets of lenses cater to the need of mobile photographers by adding an extra layer of AI into the mix.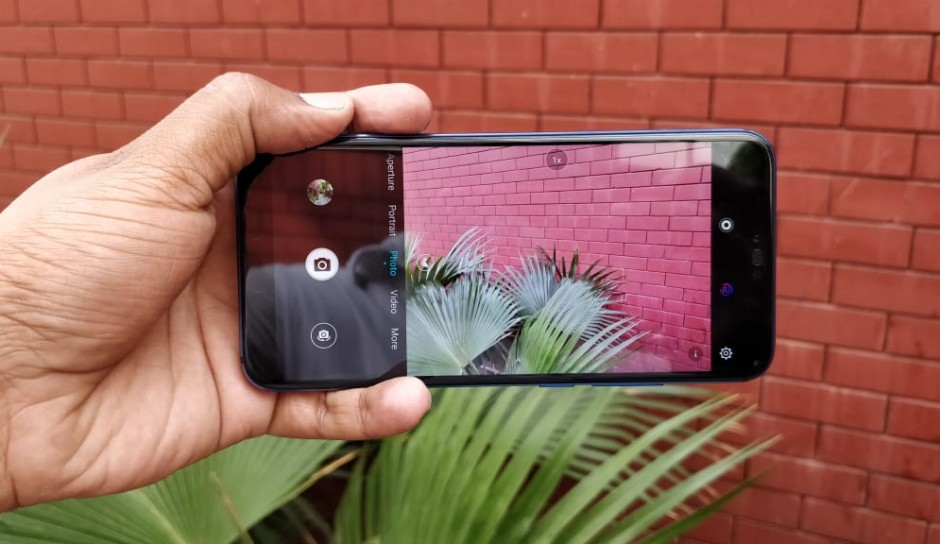 The artificial intelligence-enabled dual camera will be able to recognize up to 500 plus scenarios across 22 categories and bring out the best colours in these objects on a picture by applying scene and subject-specific parameters, all in real-time. The camera which is integrated with the first of its kind Semantic Image Segmentation technology can precisely identify and pinpoint multiple objects in a single frame. The camera on the front isn't a shortcoming either as it features a bright 24 MP selfie shooter with an aperture of f/2.0 and is supported by AI 2.0 technology to recognize a user's face and detect facial points to bring out studio-like portrait photographs.
Asus Zenfone 5z
The highlight of the imaging on the Zenfone 5z is the 1.4-micron pixel sized primary 12-megapixel (f/1.8, 24mm, 1/2.55″) sensor with phase detection autofocus and electronic image stabilisation. The secondary sensor that it's coupled with is an 8MP wide-angle (f/2.0, 12mm, 1/4″, 1.12µm) lens which will enable depth detection when clicking photos under portrait mode.
Though the 5z allows 4K videography at 30fps, it fails to capture the same at 60fps which the Honor device tends to offer. However, it's not all bad news for the Zenfone 5z as it allows crips slow-motion videos at 240fps which is promising to sell as an added feature considering the sensors in Honor 10 are larger.
Winner: Honor 10
Software:
The software on the Zenfone line of devices has come a long way from being criticised for being not user-friendly to now being praised for the right kind of improvements that have made its phones easier to use. The latest batch of ZenUI 5.0 on the Zenfone 5z is based on Android 8.0 Oreo with several refinements over the interface that powered the Zenfone Max Pro M1 during its release. The interface as a whole is closer to offering a near-to-stock Android experience with fine-tuning of the UI which now boasts of minimal bloatware, added gestures for navigation and a ton of AI features. There's AI Boost for enhanced gaming, AI Photography, AI Display and AI Ringtone as well as ZeniMoji which is Asus' version of Apple's Animoji.
The Honor 10, on the other hand, comes with the latest Android 8.1 Oreo out of the box but with the heavily customized EMUI 8.1. Although the custom skin provides a ton of personalisation tools, it's also the reason behind the slowing down of the system which is bound to happen in the long run. The interface is heavily inspired by Apple's iOS though there's a learning curve to keep in mind when buying the Honor 10. Huawei has also promised an update to feature it's game-changing GPU Turbo technology on the Honor 10 which will work on software-hardware optimisations to improve the overall graphics processing power of the phone by 60 percent.
Winner: Zenfone 5z for clean Android, Honor 10 for the latest Android OS.
Battery:
The Zenfone 5z is fuelled by a 3,300mAh battery which in combination with the SND 845 chipset will last you for a day of moderate usage. The phone supports fast charging through its 9V/2A 18W which is quick but takes a beating from its Honor counterpart.
The Honor 10 is the first Huawei device to come with a 5V/4.5A charging adapter bundled inside the box, thus offering a total of 22.5 watts to charge up the 3,400mAh power unit on the phone. Huawei claims that the Honor 10 will charge from zero to 50 percent in under 24 minutes which is interesting since its faster than the Dash Charge that OnePlus provides on its smartphones and is certainly faster than the one on the Asus phone.
Winner: Honor 10
Verdict:
At the time of its release, the Honor 10 was the cheapest device with flagship specs to get your hands on having been powered by Huawei's own Kirin 970 chipset and up to 128GB of onboard memory, more than adequate for a daily driver. In fact, the Honor 10 is by far the best-looking smartphone even if we match it alongside flagships like the Pixel 2 and Galaxy S9. There's an under-glass fingerprint sensor alongside AI-enabled dual cameras and the latest version of Android running onto the device; all of which is available for as cheap as Rs 32,999 which is quite a steal.
The Zenfone 5z from Asus offers almost everything that the Honor phone does and even more with premium Snapdragon 845 processor with room for larger 8GB memory and 256GB of storage as an additional option for those who deem it necessary and are ready to spend more. There's a near-to-stock version of Android which is free of bloatware and is coupled with AI Boost for gaming, AI Display for a well saturated front panel and Apple-inspired ZeniMoji effects which makes the Zenfone 5z more than just a flagship rip-off. The AI-enabled dual camera won't be as strong as the one of the Honor 10 but it'll still be able to identify and click objects in its own perspective. Overall a smartly priced Honor 10 alternate with everything you might need on a flagship. Having said that one will be disappoineted with Asus Zenfone 5z either.