In the past few months we have not seen many feature phones from Sony Ericsson, be it in India or around the globe. It seems Sony Ericsson has recently been focusing more on making or improving its image as a smartphone player rather than just as a feature phone manufacturer. Well, with the Xperia range of products Sony Ericsson was able to create what it wished for and no doubt all the products launched under this range except a rare few were liked by users around the globe. Now Sony Ericsson is again showing signs of interest in the feature phone segment and has revealed two of its feature phones under the Txt series.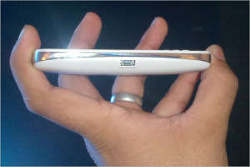 The Sony Ericsson Txt Pro which was launched a couple of months back was not liked much but the latest Txt range comes as a step down from the Txt Pro, keeping things simple. It has the potential to be liked by users as well.
First things first, Sony Ericsson Txt, as we mentioned earlier, is a basic feature device with nothing fancy to offer. What makes it a people pleaser is its simple yet practical set of features and design at a good price.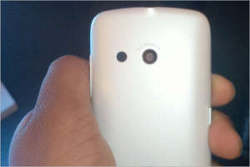 Txt has a simple bar shaped design which, according to many users, is a longer lasting design as compared to its bigger slider based brother the Txt Pro. The design becomes lasting because of the obvious fact that there are no moving parts and the device itself has a good built quality to withstand daily usage.
The Txt, unlike its bolder cousin, comes in an array of funky looking colours expected to be liked by youngsters a lot. The colour options include blue, white, pink and the all time favourite black as well.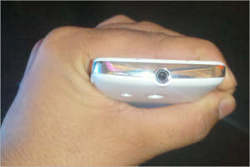 Coming to the display the Txt features a 2.55 inch 320 x 240 pixel resolution LCD screen. In terms of performance it is decent though there is a slight lack of brightness, or maybe our eyes are getting used to brighter displays on smartphones like Arc and Play. But overall the display scores well. It comes sans touch sensitivity, which is better than having single point touch like the Txt Pro has.
Txt has a full size and very comfortable Qwerty keypad with perfect key spacing and feedback. Users will not get tired even after hours of texting.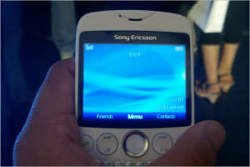 The device also gets a 3.15 megapixel main camera and no front facing camera &#151 for a feature phone this is a good configuration. The camera performs decently although it misses out on flash and automatic focus as well.
Overall Txt from Sony Ericsson comes as a little bundle of joy at a relatively lower price than the Txt Pro. It is aimed at the masses and not just at enthusiasts. But how well the phone turns out to be in real life will be discovered in a detailed review. Stay tuned.