CDMA service provider, MTS on Wednesday brought out three new Android smartphones for the Indian market. The newly released smartphones – MTag 351, MTag 352 and MTag 281, are based on Android Gingerbread operating system and are available in the market between Rs 5000 to Rs 7500. Moreover, MTS is doling out voice and data freebies with these handsets.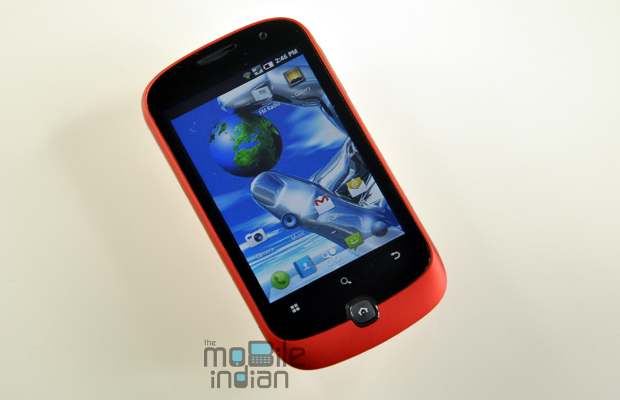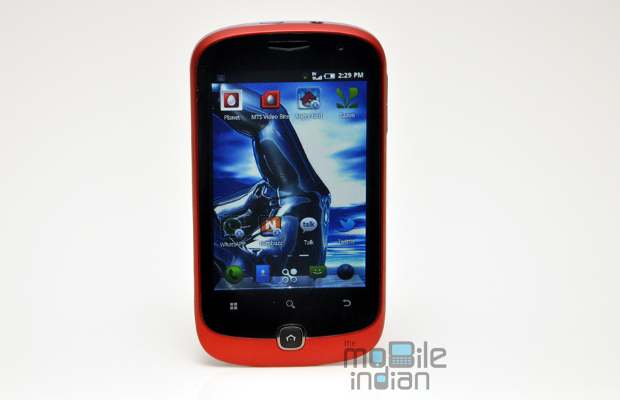 We have got the MTS Mtag just after its launch and here is our first impression about the phone.
###PAGE###
Look and feel
The Mtag 351 has been manufactured by a Chinese company called TCL. The handset comes in two colours – spicy Red and Blueish Black. We have got the red one and without any doubt the phone looks attractive in red. Despite its glowing looks, the rear portion comes in matte finish that gives a solid grip as well as a good feel to the hands. It has a 3.5 inch display and the smallish nature of the phone means better grip.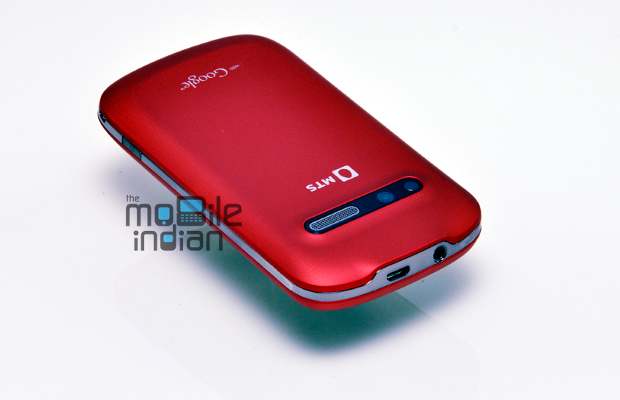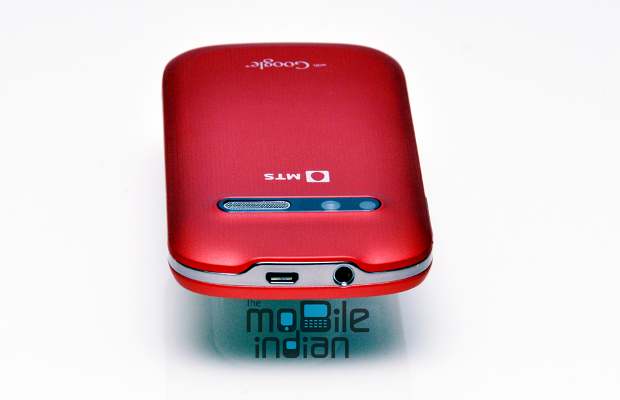 In the rear, there is a 3 megapixel camera flanked by a flash and speaker on either side. The threesome is placed in a black background and is surrounded by the red coloured back panel (in second model the back panel is bluish black).
###PAGE###
The display comes with 320X480 pixel density resolution which further looks nice if not the best in class. Further, the display has enough brightness but how it would look under bright sunlight is yet to be tested. The touch response of the display is also quite commendable and you would not feel that you are having a low cost Android device.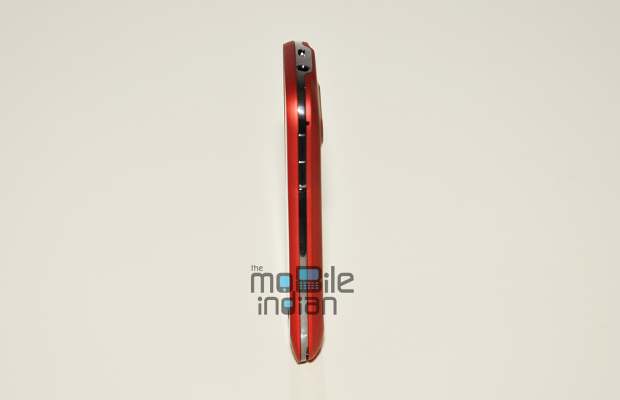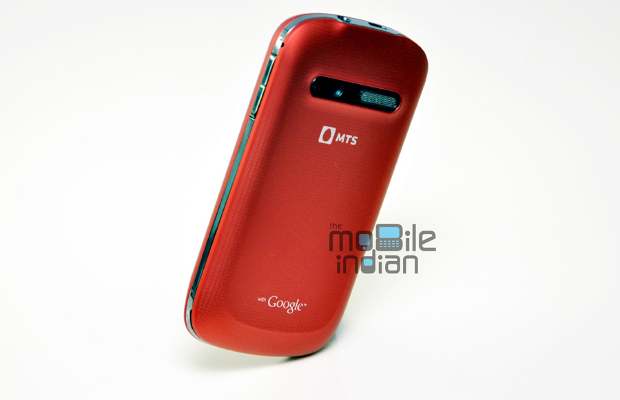 Mtag 351 has also good build quality, generating enough confidence in us that the phone can withstand few minor jerks here and there. Thus overall the phone looks really attractive and we hope that the bluish black one also has the same charm.
###PAGE###
User Interface and Performance:
The MTS Mtag 351 comes with a Qualcomm Snapdragon 800 MHz processor and Android 2.3.4 Gingerbread operating system. Though how much RAM it has is not known, but the phone works very well without any lags or sloppiness. Also, we are yet to play any game on this, so we would not comment on how this responds but as usual considering its price, one should not expect much vis-Ã -vis graphics intensive game. But in the few minutes of operation, the phone was really fast, opening and closing apps at blazing speed unlike many Android phones in its price range.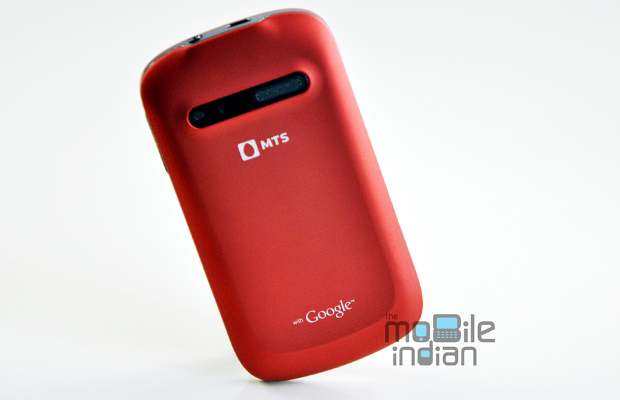 Also, we found it quite comfortable to type on the 3.5 inch display. Unlike many other handsets, with similar or slightly larger displays, it is quite easy to type in portrait mode itself.
###PAGE###
Moreover, the Mtag 351 has a customised interface; unlike other Gingerbread smartphones, in the notification bar you would find shortcut to 14 widgets like WiFi, Data, Bluetooth, GPS, Flashlight, Sound, Brightness, Hotspot, sync and vibrate shortcuts that makes it really easy to operate.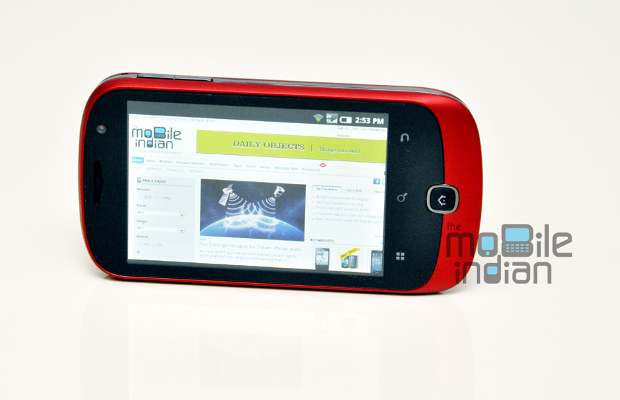 On the display you have three touch buttons – menu, search and return, while just below them is a physical Home button which is slightly raised and has a rubberized finish and a surrounded bezel. This makes it easy to find it out and operate. As you press the home key or the lock button, you can either slide open the home page or go straight to the Call or Message section.
###PAGE###
On the home page, like in other Android devices, you can place or delete app shortcuts. An innovative thing here is that as you long press an icon in the home page, you will see grids that will help you arrange a particular type of apps in a particular row or column as per your convenience or add new shortcuts.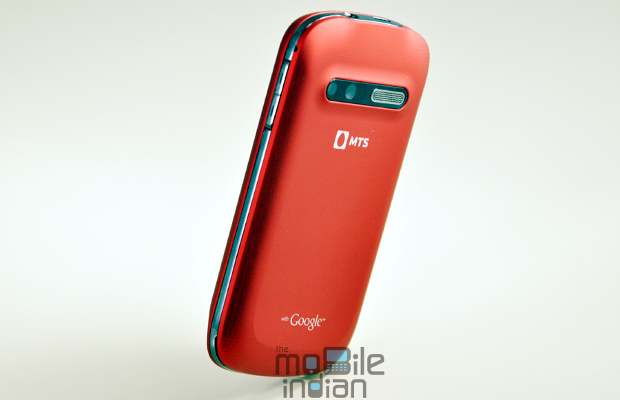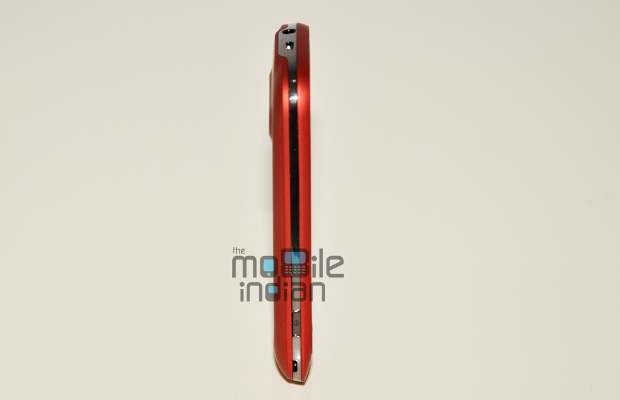 Most other aspects of the interface are the same as other Android Gingerbread devices but we will give a verdict as how much it adds to the comfort when we do a detailed review. Overall, in the few minutes of hour interaction with the phone, we found the Mtag 351 very user friendly and fast considering its price or Rs 7,499.
###PAGE###
Opinion:
Now having praised so much, the basic truth is always the same that the devil lies in the details. While we hope that the saying would not come true in this case, but since we have not the Mtag 351 for gaming and is yet to check out its audio quality, it would be too soon to pass a verdict. Also, we are yet to test its battery performance though we are quite hopeful that with full recharge the 1300 mAh battery will run a day quite comfortably.


Further, this handset comes with dual cameras – a 3 megapixel in the rear and a VGA unit in the front – which is quite rare in the low end devices. However, we are yet to test the quality of images and videos taken from this handset.
###PAGE###
The Mtag 351 looks even more attractive as it comes bundled with a 2 GB micro SD card besides the free data and voice offers – unlimited data usage for three months with 1 GB high speed data cap – which is even more attractive.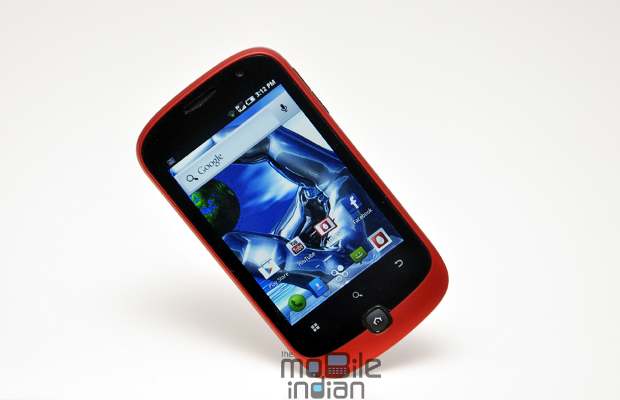 We hope MTS Mtag 351's first impression will be the last impression. Keep checking The Mobile Indian as we will soon come out with an in depth review of the Android smartphone in a week or two.