Homegrown handset manufacturer, Magicon has launched a new 5 inch Android phone in the Indian market in association with Aircel which is offering special plans for the phone. The phone, called M Note, comes with a Mediatek dual core 1 Ghz processor, 8 megapixel camera (which is actually a 5 megapixel unit) and is based on Android 4.0 operating system.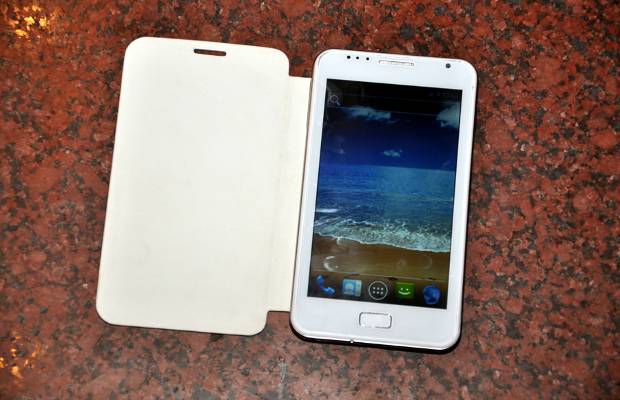 While the specification of the phone looks good and so is the freebies such as a 4 GB memory card, leather case, 1 GB data, 250 minutes of calls and 250 SMS on Aircel network for free every month for three months from Aircel. All this for a price of Rs 9,999 looks very attractive but how does the actual phone feels like? Here is our first impression.
###PAGE###
Design
As its name suggest, it carries the design of the Samsung Galaxy Note, so it looks good but not as high quality as the later. There is a chrome strip across the side of the phone and around the camera which sits in the top centre of the phone. There is a rectangular home button with rounded edge below the screen flanked by two capacitive buttons.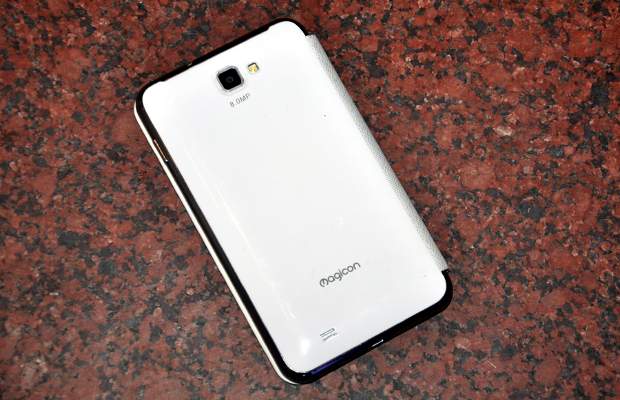 The phone is on the heavier side and though we do not know the official figures, it would be around 190 grams, however it is easy to hold and doesn't have a slippery back.
###PAGE###
Display
The Magicon M Note comes with a 5 inch display with 800×480 pixel resolution which has become almost a standard in this segment, even the brightness is not very high and would a problem when viewed in sunlight, but the display looks fine indoors.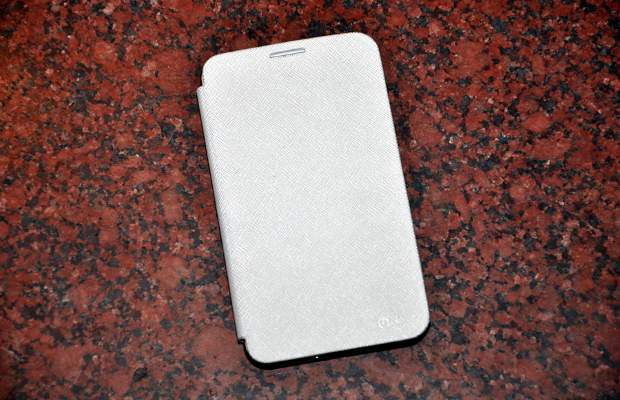 The touch sensitivity of its display is also good and is in fact better than its two other siblings the M1 and M2.
###PAGE###
Hardware
The phone uses the Mediatek MT6577 chipset with dual Core 1 Ghz processor which, though not the best in the segment, offers a very good mix of cost and performance. Though we did not get enough time with the device, it is expected to offer decent performance. One should avoid high definition games on this phone so as not get a sluggish response.
Camera is one of the disappointing aspects of the Magicon M Note. Though it is claimed to be a 8 megapixel unit, it actually is a 5 megapixel unit with software enhancement. It supports face detection which works fine, however autofocus does not really work well. And while we did not get a chance to try, reducing the resolution of the camera in the settings should improve things a bit, otherwise the image result is more of a 3 megapixel unit from a Nokia or Samsung phone.
The phone also has a 2000 mAh battery, which should be good for a day's usage bit not much beyond that given that the phone gets a large screen.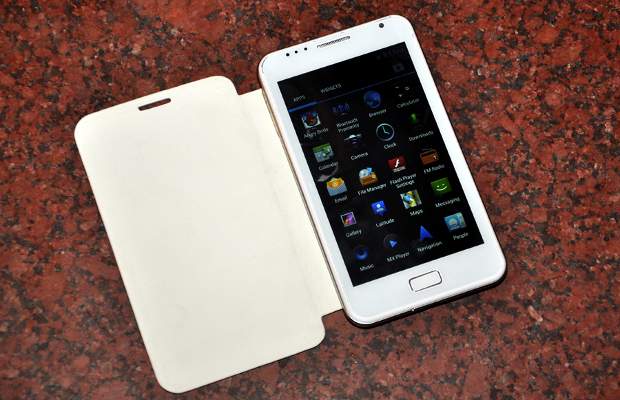 Competition
The phone competes against the likes of Micromax Canvas II A110, Intex Aqua 5.0, Spice Stellar Horizon, and iBall Andi 5 – all of them are available at the same price range and are better known names.
However, Magicon with its Aircel tie-up might be able to create a hype around this phone which can help it get a foothold in this hyper competitive market.
###PAGE###
Verdict
We will reserve our final verdict for the review of this phone, however we feel that the phone doesn't offer much against what the competition already offers. Besides, Magicon is an unknown name, thus trust is an issue as well.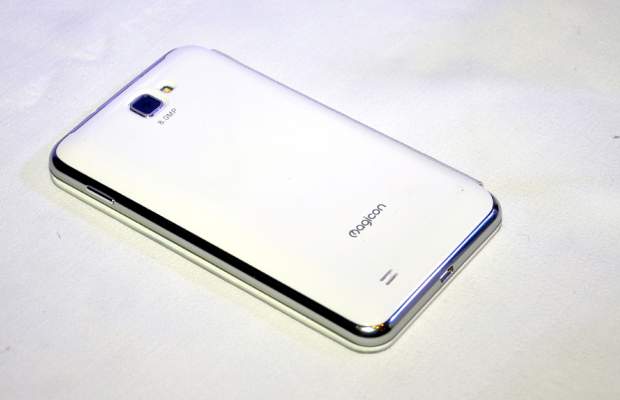 However, with Aircel offering special tariff plans and a promise of 18 months warranty, the company might be able to pull people towards the Aircel shops which will be selling it along with some other stores.