PC maker Lenovo recently announced its entry into the smartphone market with its K800, which has the distinction of becoming the first smartphone with an Intel Medfield processor. However, it will be launched in the second quarter initially only in China.
Lenovo K800 is based on Android 2.3 operating system, which will later be upgraded to Android 4.0 Ice Cream Sandwich. Besides, it has 3G capability, Bluetooth 3.0, GPS, an 8 megapixel rear camera, and a front camera as well. The 4.5 inch screen is quite bright and vibrant.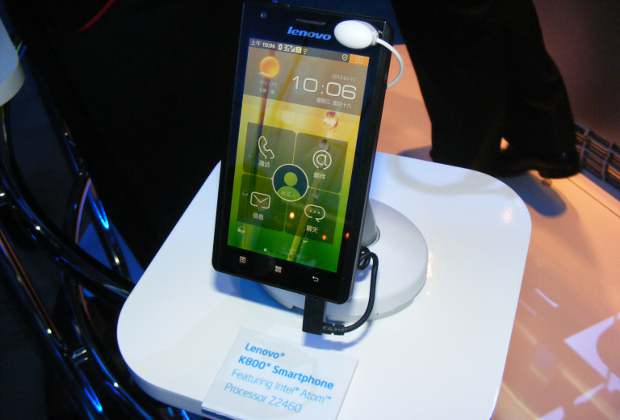 The smartphone utilises an Intel Medfield processor with 1.6 GHz speed and has 1 GB of RAM. The phone is on the lighter side, weighing just 160 gram, and is sleek too but not really stylish in any sense.
The Lenovo K800 has a unique user interface. Its home screen is very similar to that of Windows Phone OS. In fact, the inner design of its user interface made me think it has some Chinese operating system in it (as the language in the phone was Chinese).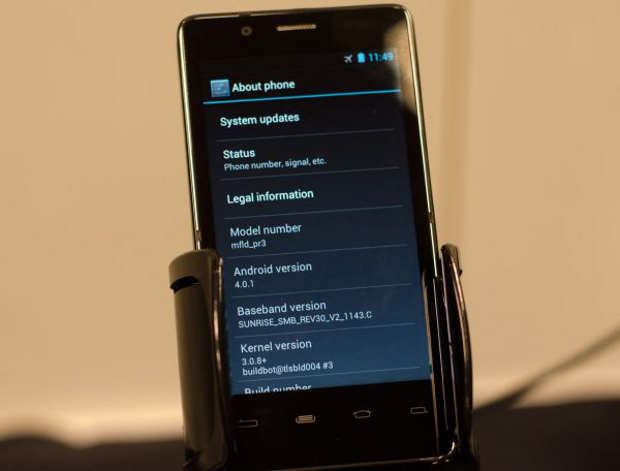 The phone also features something called WiDi or Wireless Display capability that Intel pioneered. WiDi requires a TV with an adapter, or one built in – like a wireless HDMI port.
During a demo, the phone played games and videos really well, and the performance was at par with any high end ARM chipset model. Though, without a detailed test we cannot speak for performance quality. Lenovo has also claimed impressive battery life and if it keeps the price competitive, then the handset will definitely make its mark in the mobile phone market.
(TMI's Nilabh Jha is hosted at Las Vegas by Qualcomm)