HTC recently announced the launch of its latest smartphone &#151 Explorer, in Indian as well as international markets. Earlier it was expected that HTC will be naming this device Pico.
Till now HTC Wildfire was considered the most budget friendly offering from HTC's stable but not anymore as the HTC Explorer is now here to capture the spot with a price tag of Rs 12,500.
The device is based on a very dynamic uni-body design that seems to be inspiring HTC a lot. We have seen quite a few smartphones coming from HTC in the recent past based on the same design, including the HTC Sensation and the EVO 3D.
HTC Explorer shares the same uni body design and a very neat design that is both comfortable and easy to manage as well. The device is not slim but is sleek enough for comfortable use. Its edges have been rounded for making it very pleasing against the ears as well. The device is no doubt small, but it is proportionally weighed, and it has a big battery.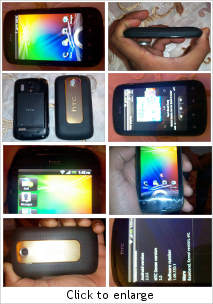 HTC Explorer has a 3.2 inch capacitive touch input based display with a half VGA or HVGA display of 480 x 320 pixels. The display is surely impressive although the touch input could have been a little better than it currently is. But a couple of days' of use will be enough to get used to this device. Although it is 3G capable it misses out on a front camera. The phone also gets a 3.2 Megapixel fixed focus camera which does a good enough job but won't stand up against other auto focus rivals.
Explorer is based on Android 2.3 Gingerbread operating system along with HTC's Sense 3.5 user interface. But don't get too excited as both the Sense and the Android Gingerbread operating system have been under-clocked for lower performance on a 600 MHz processor.
The UI is similar to its more costly, performance savvy siblings Sensation and EVO 3D, but with a modified home screen optimized for a lower Processor as well. Performance-wise the device seems good at first use but more detailed information will be made available after the detailed review.