Last week, the source code and software development kit of Tizen Mobile OS were released. And now, images of what is deemed to be a Tizen developer device have surfaced online. Samsung had provided a prototype handset for Tizen operating system development as noted by The Handheld Blog at the 2012 Tizen Developer Conference.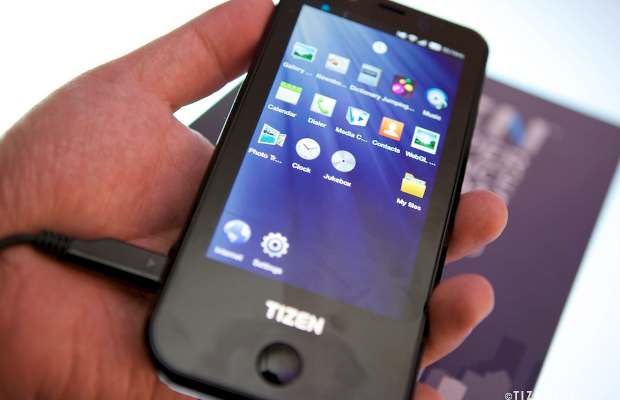 Intel and the Linux Foundation came together to work on the open source and free mobile operating system – Tizen. Basically, Maemo and Moblin mobile open source operating systems were merged to create MeeGo. Eventually, the efforts of MeeGo development were shifted to a totally new operating system – Tizen.


Samsung-supplied Tizen developer device was running the Tizen 1.0 Larkspur operating system. Under the hood, the device houses a dual core 1.2 GHz ARM mobile processor and features a 4.3 inch touchscreen display. The video gives a very basic walkthrough of the user interface on Tizen OS. The interface does not have loads of animations or transitions and appears really polished. Since this is the first working version of the mobile operating system, a slight lag in the apps is expected.
The Tizen operating system will run HTML5 based web-apps and no native development will be supported. The first Tizen OS based devices are expected to show up in the second half of this year.