Just a day before Christmas Gionee – a Chinese handset player – launched the much publicized Elife E7 in India. The phone comes in two versions – the first has 16 GB internal memory with 2 GB RAM and 3G connectivity while the other comes with 32 GB ROM, 3 GB RAM and 4G (LTE) connectivity. The first is priced at Rs 26,999; while the latter is priced at Rs 29,999. What is to be noted here is that Gionee is marketing the phone as the 'best Android smartphone' till date. But is it so?


During the grand launch event at Buddha International Circuit, Noida, The Mobile Indian tested the phone. Though our interaction was brief and non-conclusive, we discovered some key aspects of the phone..
Similar stories
First cut: Samsung Galaxy Grand 2
Design
Notwithstanding the hullabaloo, the Gionee Elife E7 is not something extraordinary when it comes to design. Its curved upper and lower edges are older (Huawei Ascend P6 has them,) but nonetheless they make the phone look good. The right and left sides are covered with thick and broad metal plates, which give a good grip. The Elife E7 has a slippery back panel but the good thing is that it gives the necessary spark to the phone and is quite resistant to scratches (we did try to scratch it with our fingernails but we could not harm it much) perhaps due to its 3rd generation Gorilla Glass protection.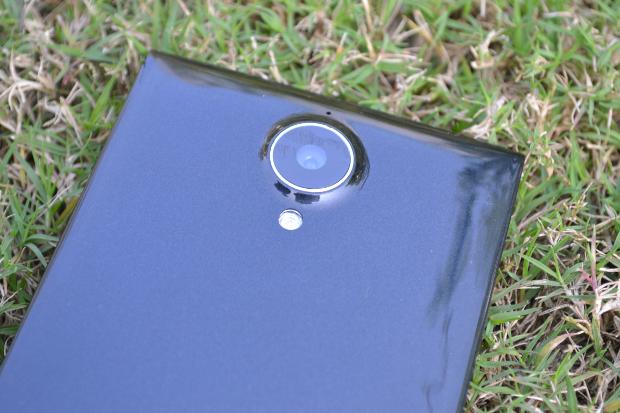 The phone is quite tall as it has a 5.5 inch display, but unlike many such phablets, it is not very wide. This makes it quite easy to hold. However, one of my colleagues pointed out that the power button, which is located at the top, will be difficult to operate with small hands. It would have been better located along the right or left side.
To be specific, it measures, 150.6 x 75 x 9.5 mm (height, width, thickness). Compared to that, the 5.8 inch Samsung Galaxy Mega 5.8 has a dimension of 162.6 x 82.4 x 9 mm and Micromax Canvas Doodle 2, which has a 5.7 inch screen, measures 161 x 82.5 x 8.9 mm. Also, the phone weighs only 150 grams, which is definitely on the lower side-a 5.5 inch phone like Galaxy Mega 5.8 weighs 182 grams and Doodle 2 weighs 220 grams.
Display
As I said before, the Gionee Elife E7 comes with a huge 5.5 inch display. Thankfully, it has full high definition (1920 x 1080 pixel) resolution. Of course during our brief interaction, the touch response of the phone was also good and we found pictures good with decent colour output. But we could not tell you any more just now; you have to wait for the full review.
Camera
The Gionee Elife E7 has been hailed by the company as the 'best Android smartphone'. So we took some time to test its mettle. Before we tell you something, here are the details of the device. It comes with a 16 megapixel rear camera and an 8 megapixel front camera. Both the cameras have auto focus. The phone has a Largan M8 lens (exactly how it is better than others isn't known right now,) but it is said to deliver sharp images. Moreover, it has a Sapphire lens glass which is said to be thrice as hard as ordinary glass.
But why is the phone being hailed as the best Android camera phone? During its launch ceremony, Gionee explained this in detail: as per the company, the Elife E7 comes with a nice balance of resolution and pixel size. Greater the pixel size, clearer the picture; while resolution decides the size of the image. According to the company, E7 has the best combination of pixels and resolution; unlike many other smartphones including Apple iPhone 5S, Samsung Galaxy S4, Sony Xperia Z1 and even HTC One – all of which are considered the best camera smartphones. Gionee went on to add that the Elife E7's rear camera has 16 megapixel resolution and 1.34 μm pixel size against 20.7 megapixel resolution and 1.12 μm pixel size of Sony Z1; while S4 comes with a 13 megapixel and 1.12 μm combination. Apple's iPhone 5S is said to have an 8 megapixel resolution and 1.5 μm combination; and HTC One's rear camera has only 4 megapixel resolution but with a healthy 2 μm pixel size.


Besides, the Elife E7 has a G sensor, which is said to help users adjust the composition angle. The phone is said to have extraordinary controls for professionals while amateurs can use its predefined controls to click great quality images. There is a preinstalled app called Charm Camera for that too. But does all this make it the best camera phone? To test that we clicked some pictures using both, the front as well as rear cameras (see below).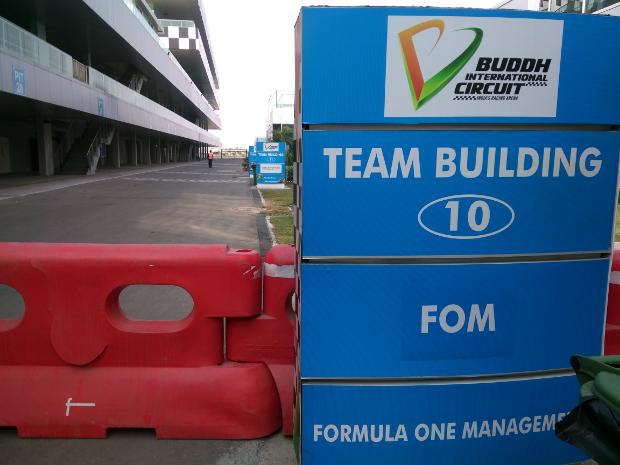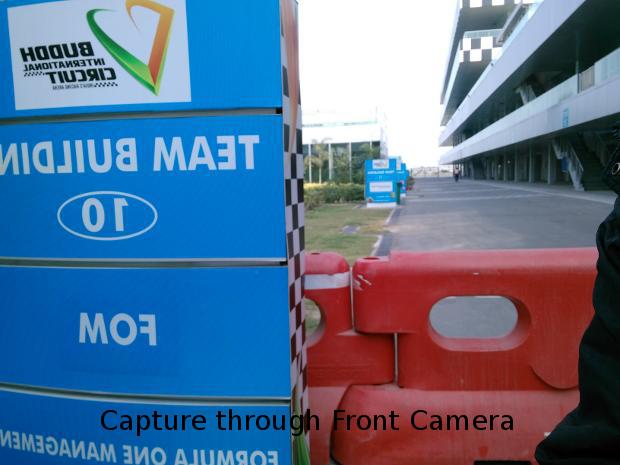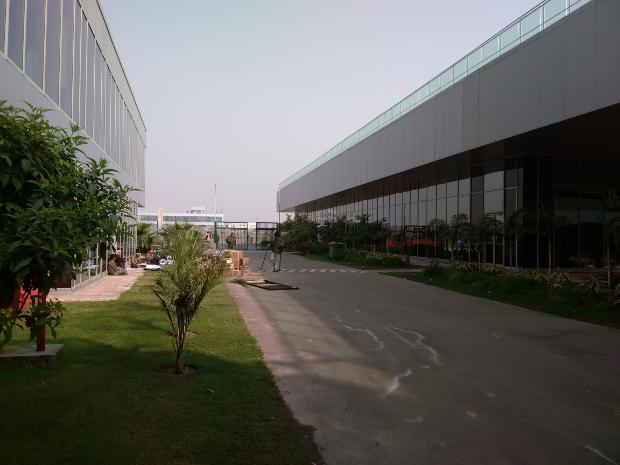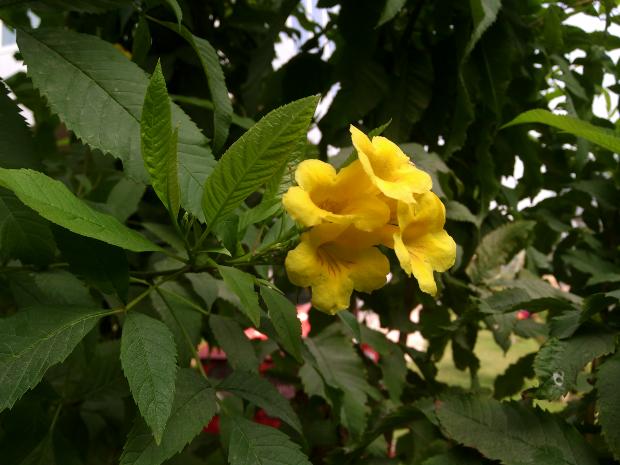 The Camera app interface is also as simple as the default Android camera app (see below). It comes with 4x digital zoom, 1x optical zoom, Xenon flash, face detection, panorama, and claims to have better burst mode.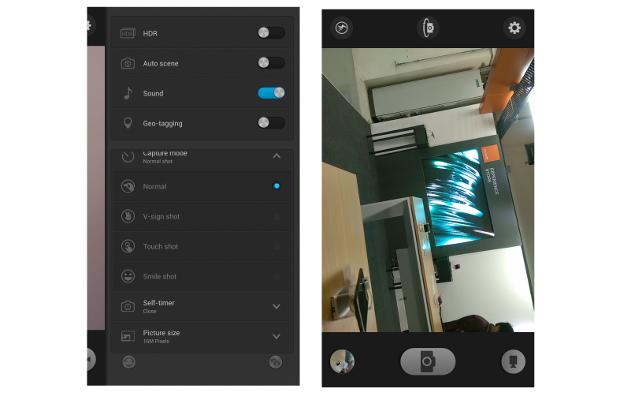 OS and interface
The Gionee Elife E7 comes with Android 4.2 though we would have loved to see at least Android 4.3 if not Android 4.4. The phone though has a custom user interface called Amigo 2.0. Unlike the orthodox Android user interface where there is a home screen and a menu screen, here there is only a home screen.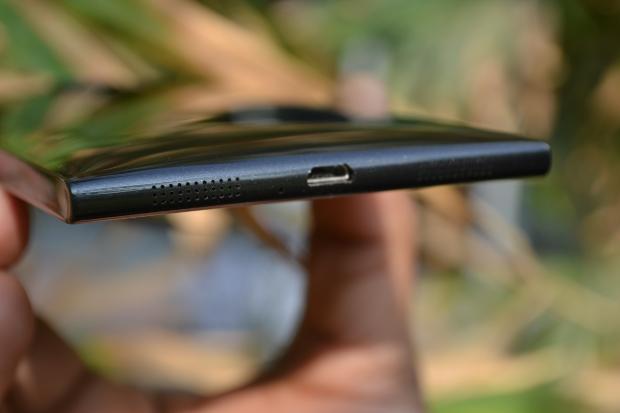 All apps are placed there itself. We have some screen shots, which would give you some idea of its interface.
Processor, storage, and speculated performance
The Gionee Elife E7 will be launched in two versions – 16 GB internal storage with 2 GB RAM and another in 32 GB ROM with 3 GB RAM. None of the versions has an expandable storage slot. E7 has the powerful 2.2 GHz Qualcomm Snapdragon 800 quad core processor, which we earlier saw in Sony Xperia Z Ultra. With such a powerful processor and RAM (both 2 GB and 3 GB), one could hardly suspect its performance, but anyway we can't tell much about it in a first hand review.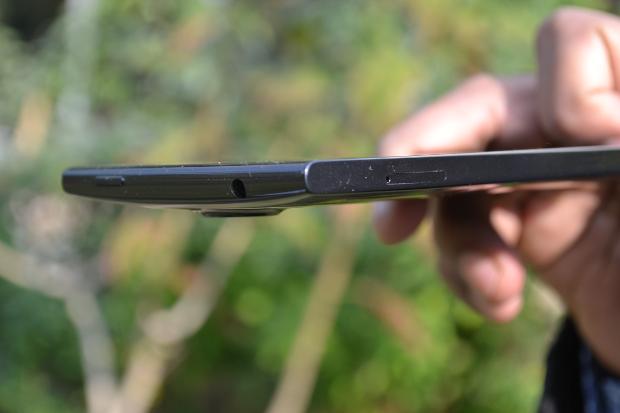 The 4G version of the phone (which will come only in a 32 GB version) will have a 2.5 GHz Snapdragon 800 processor. Please note that E7 is the first phone to come with this processor.
Connectivity and other features
Thankfully Gionee has done something that The Mobile Indian has been advocating for long. It has launched 3G and 4G versions of the phone at the same time. Both the versions are rich in other connectivity features such as USB 2.0, Bluetooth 4.0, WiFi and NFC. However, both the versions of E7 only have a single SIM slot (micro SIM) that may not augur well with many Indians who usually use two SIM cards.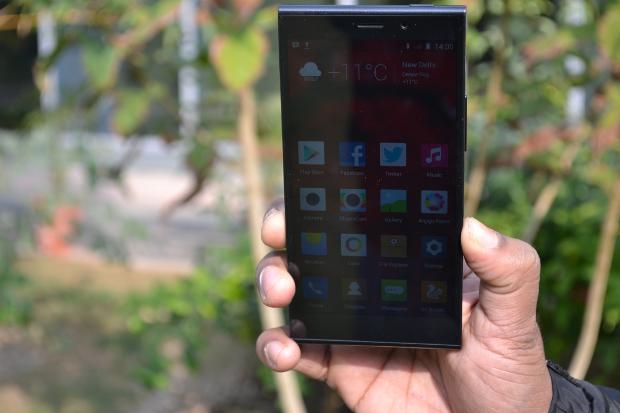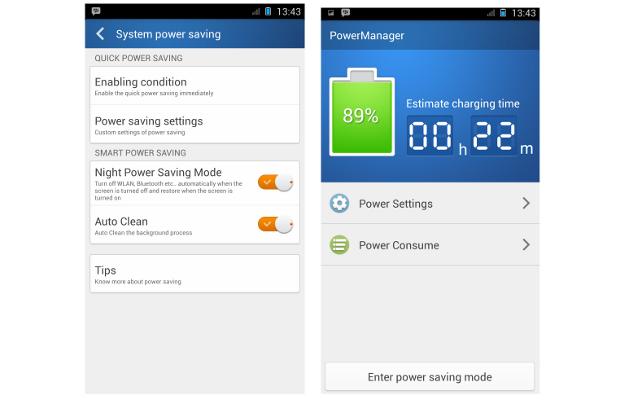 The Gionee Elife E7 has a good looking 2500 mAh battery whose output cannot be determined during a short interaction. Besides, the phone has a G sensor, proximity sensor, accelerometer, motion sensor, and compass.
Conclusion
The Gionee Elife E7 comes with a lot of promise – best camera smartphone, powerful processor, LTE connectivity, and decent price. The phone looks good in the first hand review made by The Mobile Indian but its USPs, like camera and performance cannot be verified in a brief interaction. We will bring a thorough review of the phone soon.