We are seeing many new innovative technologies getting integrated into the smartphones which make them easy to use. However, quite a few technologies are getting introduced for people like senior citizens, people with special needs and those who do not want to be distracted by latest smartphone technologies which are complicated for them to use.
Now there is a new concept feature phone has been created by Sam Goult, dubbed as 'NFA Phone' aka 'Google Just Talk', which seems to be created for just a meaningful communication only via Google Assistant. Hence there is no keypad or a touch screen on the phone.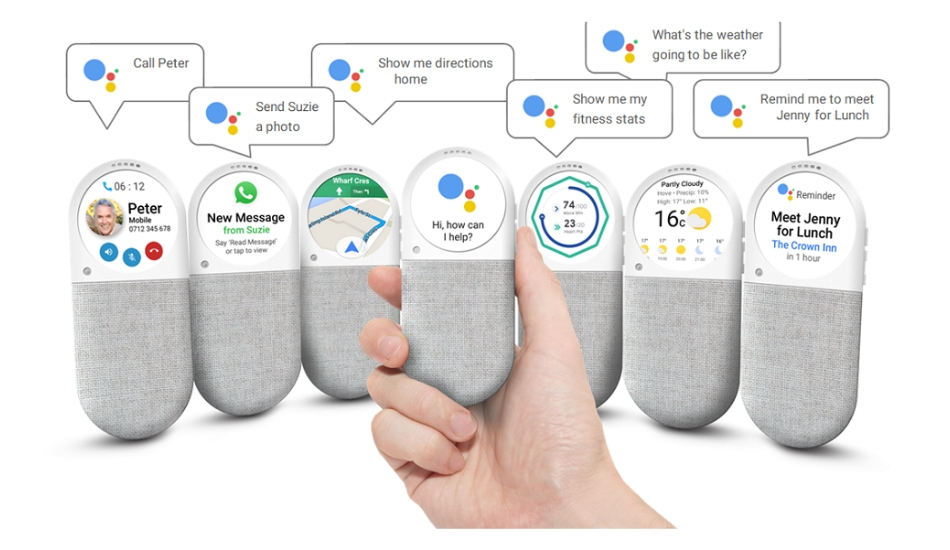 With this phone, you have to use your voice commands to make a call, get directions towards your destination, send the messages, getting weather information and can even check your fitness statistics, which is quite similar with the activities one can do with Google Home.
It comes equipped with only basic requirements, a small and round screen that helps in interacting with Google Assistant coupled with a large loudspeaker. Further, it has an earpiece, 3.5mm headphone jack, Bio-metric sensors and a proximity sensor. The NFA phone gets its juices from a 4,000 mAh, has VoTE support, GPS, Wi-Fi, Power on and off button, charging pins below the phone, a notification light below the loudspeaker and most importantly the loudspeakers are Hearing Aid compatible. The idea behind this concept would be connecting people in a more meaningful way.