Facebook is developing a messenger app for iPad which will also have the video calling feature, according to a report.
According to the report of 9to5, which claimed to have grabbed a screenshot of the yet to be released app, the video calling feature is on the cards for the Facebook iPad app.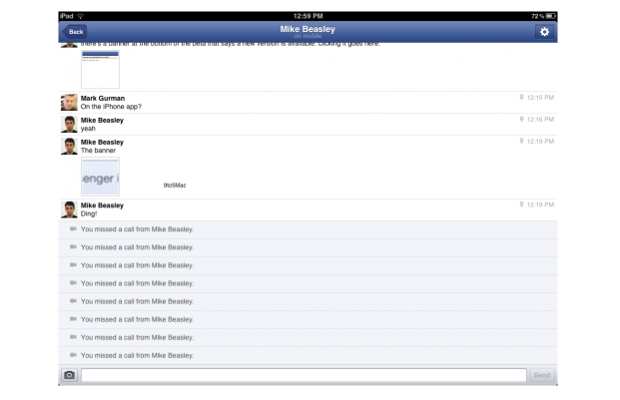 The app, which looks like a large-scaled version of the iPhone Facebook app, will have regular set of features – one-to-one chat, group chatting, push notifications, locations mapping for a friend etc.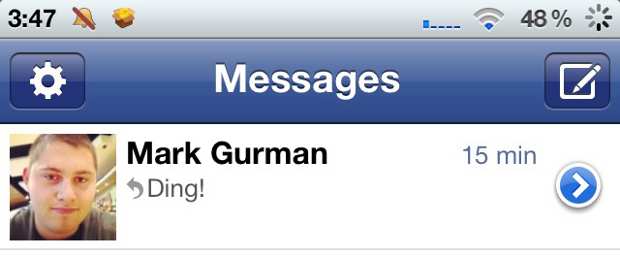 With video calling facility, iPad users will be able to engage into one-to-one video chat with other Facebook users. The same video chat feature is now being tested for the iPhone as well and is powered by Skype.
Eventually, Facebook might just release the new updated Facebook Messenger app for the iPhone, iPad with video chat feature. Last month, Facebook app was released for the new iPad.
Image source credit: realnorth.net