Popular social network Facebook has updated its official Messenger app for the iOS 6 based devices including the iPhone 5. The new update brings speed and reliability for the Facebook Messenger app. Several users who have updated their devices with iOS 6 would enjoy the new Messenger app.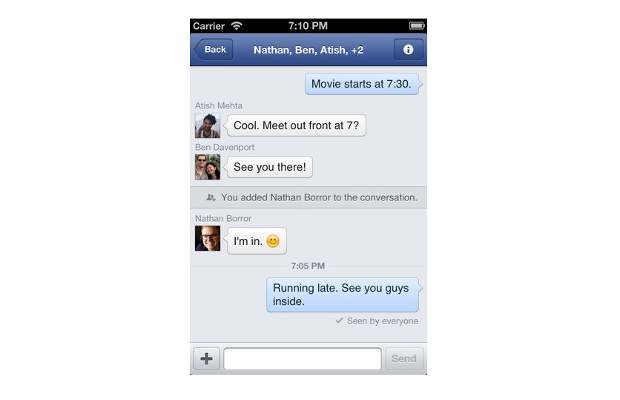 The Facebook Messenger 2.0 update brings several bug fixes under the hood that address to the new iOS 6 software update.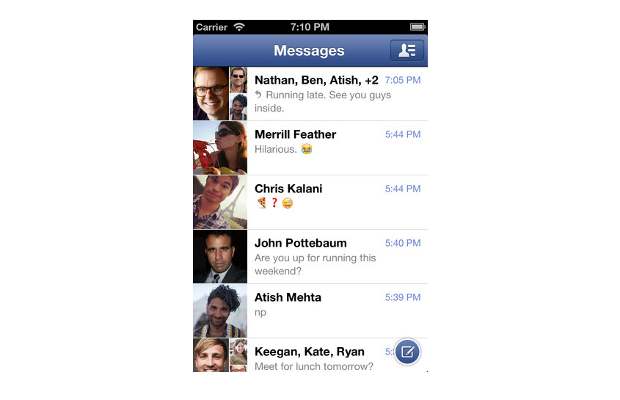 Facebook Messenger 2.0 enables totally new design for the conversations and the user can swipe left to see the users available for quick chat. Users can also add friends to a Favorites list that comprises of frequently messaged contacts.
The Facebook Messenger 2.0 brings reliability and speed improvements for the iOS devices. Get the latest version of the Facebook Messenger from the Apple App Store.