Facebook may have missed out with system wide integration with iOS 5.0 but it will get fair chance in the iOS 6.0 software update. Apple chief executive officer Tim Cook hinted that the company will have stronger ties with Facebook for better integration inside iOS. Now 9To5Mac reported that Facebook will be deeply integrated inside the iOS 6.0 for sharing and posting on Facebook.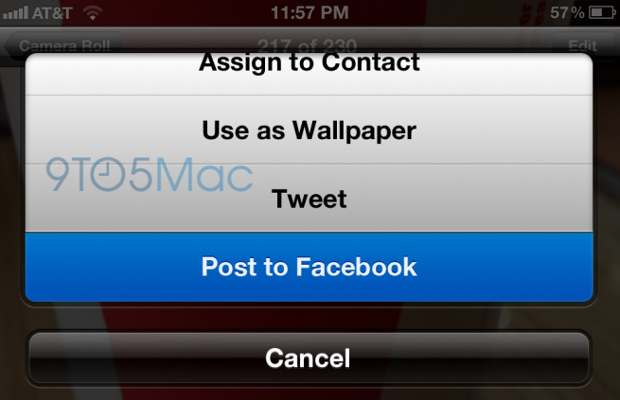 Facebook's integration inside the iOS 6.0 will be very similar to that of Twitter in iOS 5.0 software update. The most important implementation will take place in the Photos app where users would be able to upload and post images directly to their Facebook accounts.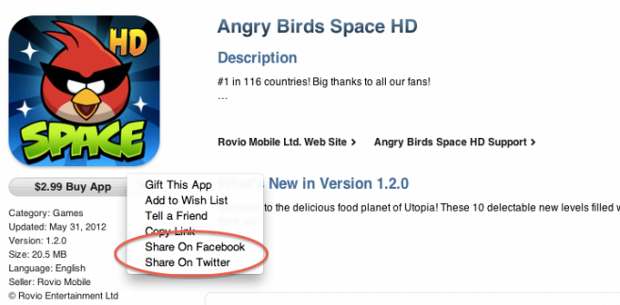 Apart from that, Apple will also include App Liking and App Sharing feature in the iTunes. With that, users who already own the apps will get to like it and also share it on their Facebook timeline. This way the individual developers will get to create their own group/community/page on the Facebook. The Facebook integration will be system-wide, just like current Twitter integration.
The App Store app on the iOS devices will have the list of apps and there will be a Like button for each app on its app page. The new integration of Facebook will be visible only through the iOS 6.0 software update which is expected to arrive by September/October this year. So alongside Twitter, users will also get to share content on Facebook directly from the iOS device.