Sony Mobile has formally introduced its flagship smartphone – the Xperia Z2, for India. The Sony Xperia Z2 arrives with dust and water resistant properties to carry on the legacy of the Xperia Z series. The Xperia Z2 as a flagship will have to battle with other major handset makers – Samsung Galaxy S5 and HTC One M8. The Xperia Z2 bundles along the SmartBand SWR10 that brings 'lifelog' app that allows tracking several social and health activities. Sony Xperia Z2 is priced at Rs 49,990 and the SmartBand SWR10 will be bundled for a limited time.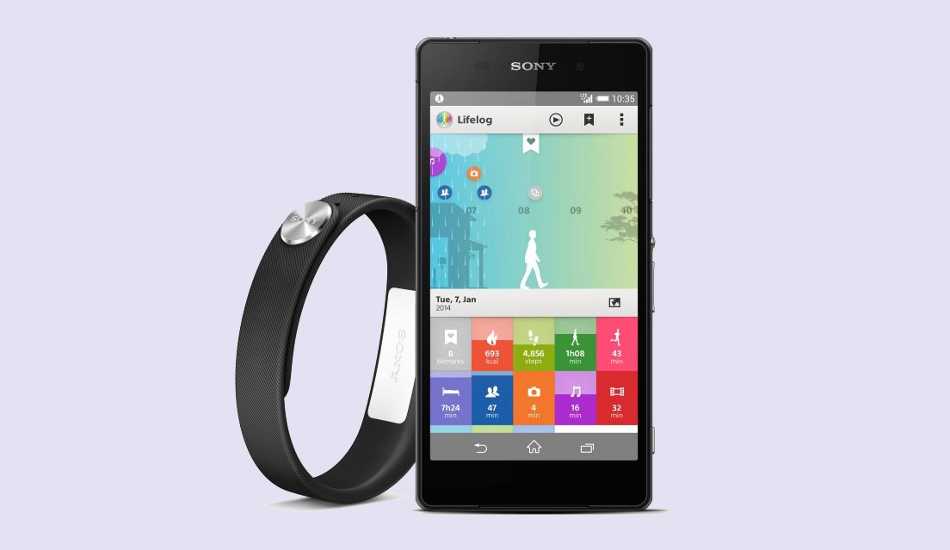 Sony Xperia Z2 arrives with Android 4.4.2 KitKat running and packs top of the line hardware inside. Obviously, this flagship smartphone will be competing with Samsung Galaxy S5. While Samsung is believed to bend more towards hardware, Sony covers that area along with fantastically styled design of the device. However, both devices are designed to attract a separate group of audience with specific needs. Let us take a closer look at both the smartphones.
Design
Sony Mobile has continued to improve upon its Omnibalance design in the Xperia family of premium devices. The Xperia Z2 resonates the similar design language and styling like the previous Xperia Z series devices. Sony Xperia Z2 has got the IP55 and IP58 certification for its dust and water resistant capability provided all the ports are firmly closed.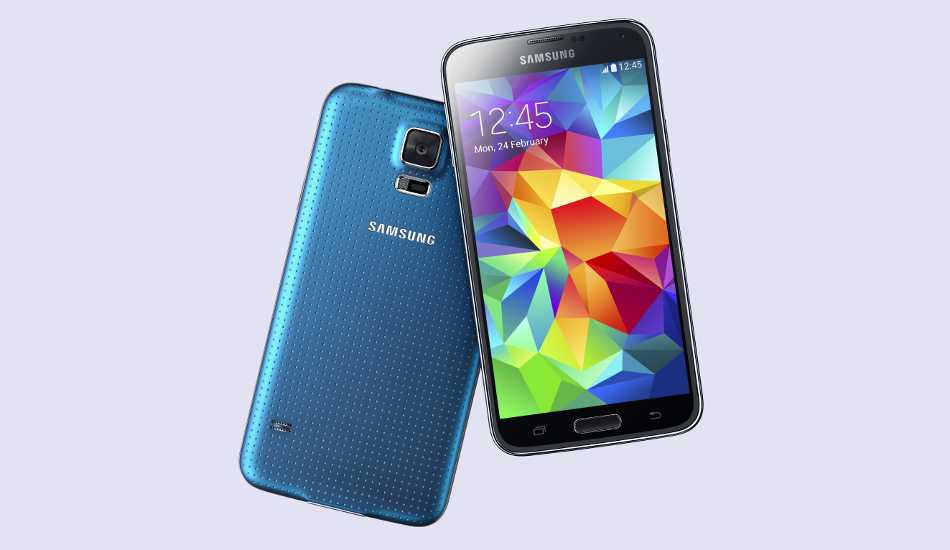 Samsung Galaxy S5 boasts of similar water and dust resistant features with IP67 certification. But is cannot let you capture videos under water as the Xperia Z2. The Galaxy S5 resembles so much like the last year's Galaxy S4. Notable change is the perforated back panel. Samsung has placed the heart rate sensor just below the camera at the rear.
Camera module placement is totally different in both the devices. While Samsung has placed it in the center on upper back panel, Sony has pushed the camera to top right corner of the back panel. That would slightly change the appearance of the device from the back. When the design of both devices are compared, undoubtedly we would recommend Sony Xperia Z2 over the Galaxy S5.
###PAGE###
Hardware
The Galaxy S5 comes with 5.1-inch Super AMOLED display supporting 1920×1080 pixel resolution. This display has Corning Gorilla Glass 3 coating that protects the display from day to day wear and tear. Like earlier Galaxy handsets, the S5 too offers the capacitive menu buttons along with Home button in the center.
Samsung and Sony have used identical hardware inside their respective flagship devices. The Galaxy S5 packs a quad-core 2.5 GHz Qualcomm Snapdragon 801 mobile chipset paired with Adreno 330 GPU and 2 GB RAM. However, in India, Samsung is selling the octa-core Samsung Exynos 5422 mobile chipset bearing quad-core ARM Cortex-A15 clocked at 1.9 GHz and ARM Cortex-A7 clocked at 1.3 GHz.
Sony Xperia Z2 too has the same quad-core Qualcomm Snapdragon 801 chipset clocked at 2.3 GHz and coupled it with Adreno 330 GPU graphics along with 3 GB RAM. The additional 1 GB RAM may bag the Xperia Z2 a significant edge over the S5 when it dealing with high-resolution 3D games and applications.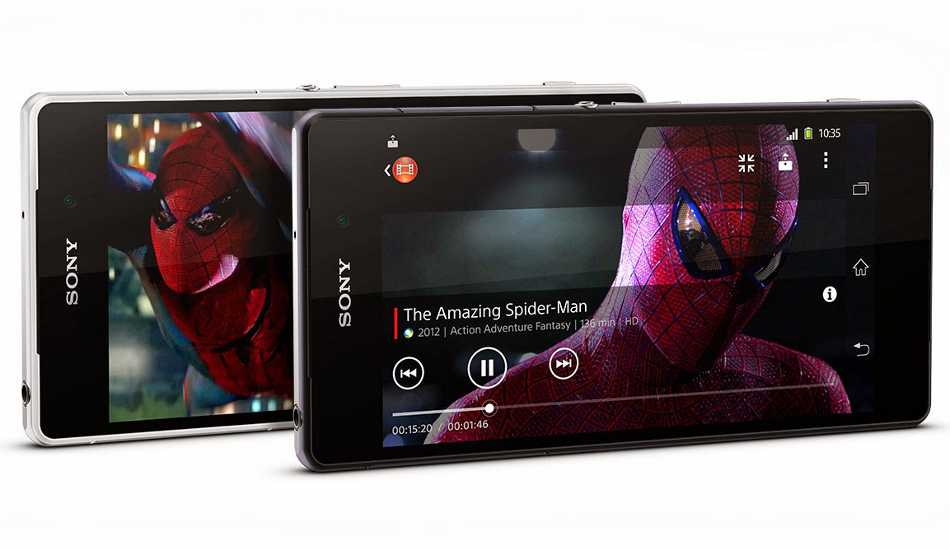 Though both smartphones may show a marginal difference in variety of benchmarks, we believe that the real world performance of the Xperia Z2 might be decently better than the Galaxy S5.


For other hardware in the Galaxy S5, Samsung has packed a download booster to offer theoretical download speeds of up to 400 Mbps on WiFi network. When it comes to WLAN, the Galaxy S5 supports 802.11 a/b/g/n/ac standards and the 4G LTE network technology for up to eight bands. Apart from that, the Galaxy S5 features Bluetooth 4.0, Infrared, Near Field Communication chip and micro USB 3.0 port. Both smartphones will support GPS with A-GPS and GLONASS support for better location locks. Sony Xperia Z2 integrates exactly same set of features except the micro USB 3.0 and Download booster for the WiFi network.
When it comes to sensors, Sony has packed the usual ones – Accelerometer, Gyroscope, Proximity, Compass and Barometer. For rest, the SmartBand can be used to collect data related to physical, social and even entertainment activities. The Galaxy S5 packs sensors for Accelerometer, Gyroscope, Proximity, Compass, Barometer, Humidity, Temperature, Gesture and Heart Rate sensor.
Sony has implemented best of its audio technologies such as Active Noise Control and ClearAudio+ for reducing distortion. Sony has also added powerful dual Stereo speakers to for loud yet clear sound output from the Xperia Z2.
Though both smartphones may appear very similar in terms of hardware, Sony scores couple of marks with the audio technologies implementation while Samsung walks away with the cake due to sensors and faster port.
###PAGE###
Storage
Samsung currently offers only 16 GB on-board storage model of the Galaxy S5 and we hope that its 32 GB model will also be made available across the country soon. The Galaxy S5 has a memory slot to support up to 128 GB micro SD card. On the other hand, the Sony Xperia Z2 will be offered only in 16 GB on-board storage model but it too has a memory card slot to accommodate up to 128 GB micro SD card. Needless to say, on storage front, both smartphones are on the same boat.
Cameras
Sony's Xperia Z features a 1.1cm measuring 20.7 megapixel rear camera with Exmor RS sensor. This Exmor RS image sensor has been integrated with G Lens optics and BIONZ for mobile image-processing engine. All three components basically aim to deliver realistic, sharper and clearer images. The camera can take high quality images and claims to work fine with low light shots with image stabilisation. Sony has obviously added several fancy effects such as Background Defocus, AR Effect, Info-eye, Sweep Panorama and HDR. The 20.7 megapixel camera is also capable of recording 4k resolution videos easily. The camera also offers recording 720p videos at 120 frames per second with super slow motion effect. One can always play around with different video configurations to create a cinematic style video.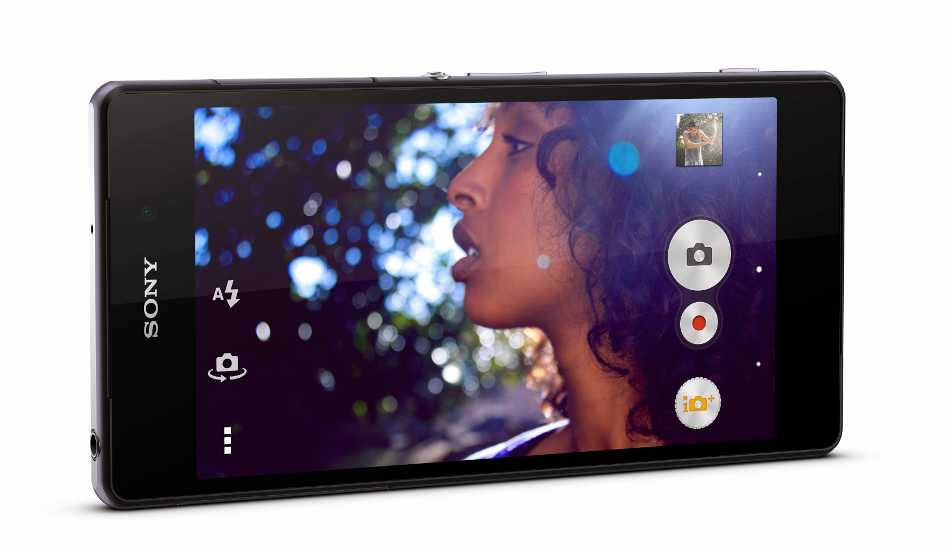 Samsung Galaxy S5 has a 16 megapixel rear camera with fast autofocus in 0.3 seconds and an LED flash. This camera can capture high quality images and has support for HDR and other fancy features. It can record a 4k video at 30 fps, 1080p HD video at 60 fps and even allows HDR along with video stabilisation. The smartphone offers dual shot for twin photos and dual video recording capabilities. In its front lies a 2 megapixel camera which too can support full HD video calling.
Both smartphones pack a dedicated mic for active noise cancellation and additional one to support better audio while recording the video.
Battery
Samsung has packed a 2800 mAh Lithium-Ion battery inside the Galaxy S5 and teases the "Ultra Power Saving" mode which basically limits the phone to enable using bare minimum for longer battery life. Meanwhile, Sony has packed a non-removable 3200 mAh battery which obviously wins more brownie points sheerly on the basis of higher capacity. Furthermore, even Sony has integrated STAMINA mode which is an intelligent way to conserve battery. However, Sony does not tout heavily on the battery saving modes.
Wrapping Thoughts
Both smartphones run the Android 4.4 KitKat version at the heart with individual Skins on the top. Similarly Samsung has packed new TouchWiz user interface and integrated the fingerprint scanner for security. Meanwhile, Sony has packed some Sony-exclusive apps and content on the device.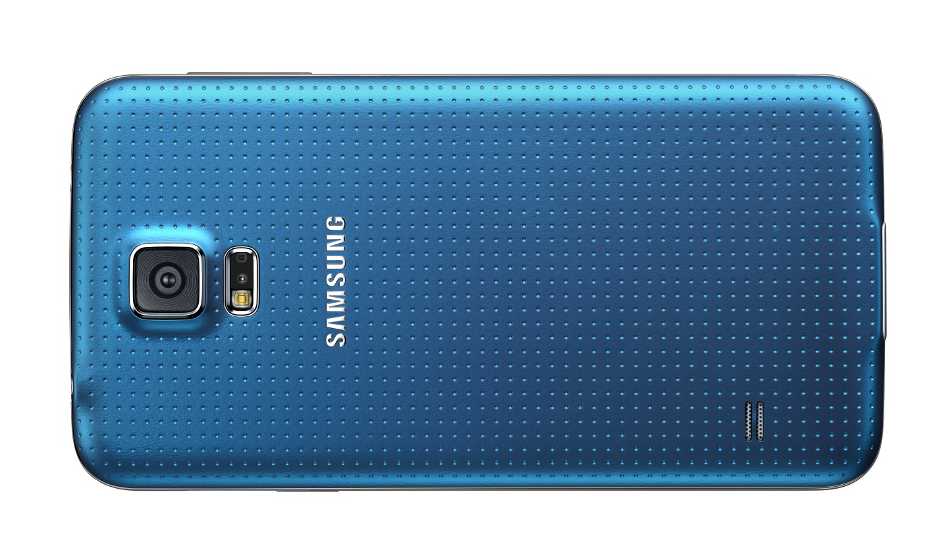 In terms of design and battery, Sony Xperia Z2 is a step ahead of Galaxy S5. When it comes to hardware, though identical, the real-world experience and the tests would show which one takes the final trophy. However, for now, Sony Xperia Z2 has our recommendation until we get our hands on both for a detailed review.