Just few days ago, Motorola launched its Moto X Android smartphone in India. Currently, its 16 GB version is available in India in several colour combinations starting from Rs 23,999. This handset has definitely upped the competition in the Rs 20,000 – Rs 25,000 segment.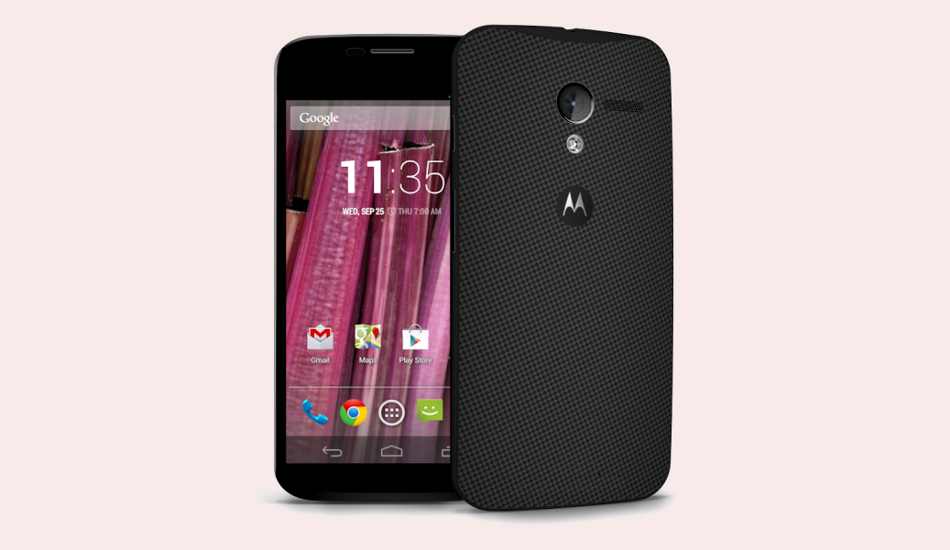 So we had ran a series of "Face Offs" in order to find out Moto X's worth against its competitors. We have already compared it with the Samsung Galaxy Grand 2 and the newly launched Gionee Elife S5.5.
This time we are comparing the Motorola Moto X with the HTC Desire 600c which was introduced in India last year and is currently selling for around Rs 24,000. Note that this compare is based on their features and we have not reviewed them and thus their actual performance may differ.
Design and Display
Motorola Moto X has got rave reviews from many for its design.Like Moto G, the Moto X has got a curvy body that fits well in the palms. On top of that it comes in five colour variants – white, black, red, royal blue, and turquoise – and two wooden rear panel versions. The two wooden rear panel based Moto X versions are being sold for Rs 25,999 while all the other colour variants are available for Rs 23,999 (note that all these have 16 GB internal storage).
On the other hand, the HTC Desire 600c comes in white and black colour only. Though we haven't reviewed it as well but it seems to have a plastic body and is not curvy as the Moto X.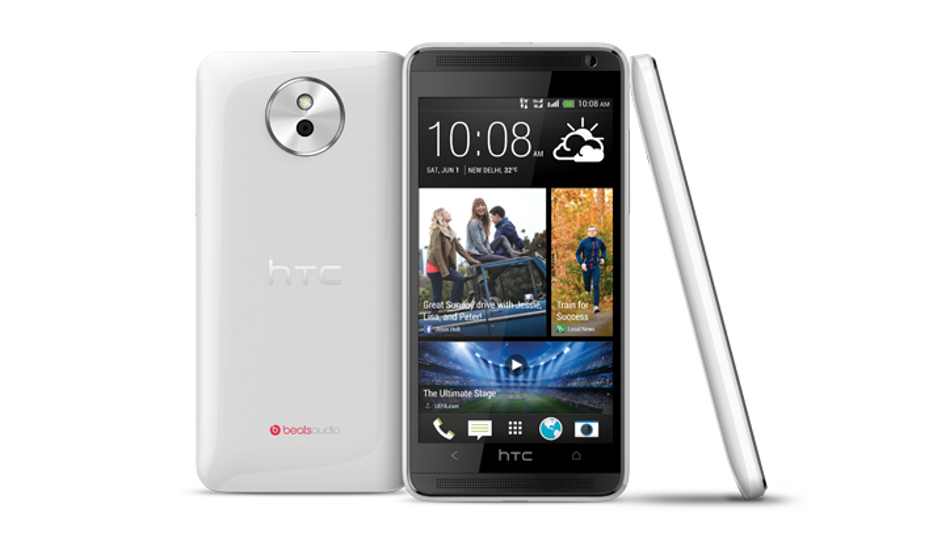 The Desire 600c measures 67×134.9×9.55 mm (width, height, thickness) and weighs 127 grams while the Moto X measures 65.3 x 129.3 x 10.4 mm and weighs 130 grams. Note that despite being a larger device, the Desire 600c comes with a 4.5 inch display while the Moto X has a 4.7 inch touchscreen.
The Motorola Moto X's display also has better resolution – 1280 x 720 pixels (HD) – while the HTC handset comes with qHD (540×960 pixels) resolution. But the lack of resolution is compensated by HTC with Super LCD 2 display which is said to provide upto 180 degree of viewing angle and super brightness. Besides, Super LCD 2 display is said to deliver much sharper images than the Super AMOLED display which is an improved version of Moto X's AMOLED display.
###PAGE###
Operating System
Like Moto G, the Motorola Moto X comes with pure Android experience without any customisation. The Moto X has the latest Android 4.4 KitKat operating system. Note that Motorola till now is a part of Google – the marker of Android operating system. Also since Moto G and Moto X comes without any custom UI, Motorola managed to push the updated Android version for it quickly. But Motorola has recently been acquired by Lenovo (the deal is in its final stage) thus it would be interesting to see future OS updates for the Moto X. But as of now, Moto X has got the latest OS.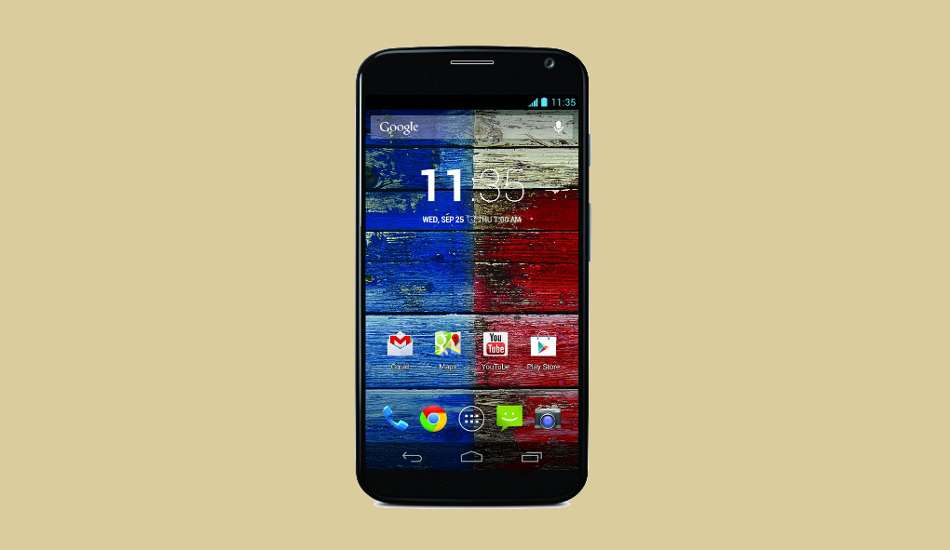 However, pure Android UI does not always mean best experience. HTC Desire 600c's Blinkfeed user interface would remind you just that. The HTC BlinkFeed home screen displays all your favourite content on the home page itself, much like the Windows Phone interface. Ofcourse, it is a matter of choice so it is upto you to take a call between the two.
Processor and Storage
At first glance, the HTC Desire 600c looks an ideal opponent of Moto X with 1 GB RAM and a 1.2 GHz Qualcomm Snapdragon quad core processor. On the other hand, Moto X comes armed with the 1.7 GHz dual core Qualcomm Snapdragon Pro MSM8960 processor, the Adreno 320 GPU and 2 GB RAM. However, the Snapdragon 200 processor is a cheaper quad core processor and is rated below the dual core processor used in the Snapdragon Pro MSM8960 processor.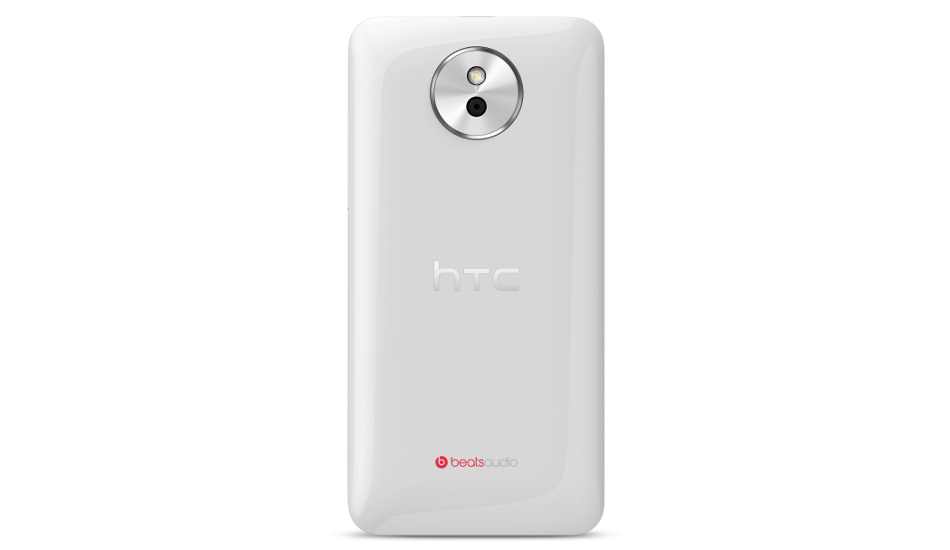 However, in the storage front, HTC Desire 600c emerges as a clear winner as it has 8 GB internal storage as well as an expandable storage slot that can accommodate a micro SD card of upto 64 GB capacity. As I said earlier, the said model of Moto X only has 16 GB of internal storage.
###PAGE###
Camera
The Motorola Moto X comes with a 10 megapixel rear camera and a 2 megapixel front camera. There is an LED flash in the rear panel as well. The camera is armed with something called Clear Pixel sensor which claims to capture 75 percent more light than competing smartphone cameras, resulting in lower shutter times and clearer images under dark conditions. Both its rear and front cameras, as per Motorola, can capture full HD videos.
Note that this sensor creates pixels of 1.4 µm, much better than that of Samsung Galaxy S4 (1.12 µm) and Sony Xperia Z1 (1.12 μm). Due to larger pixel size, images are expected to be sharper.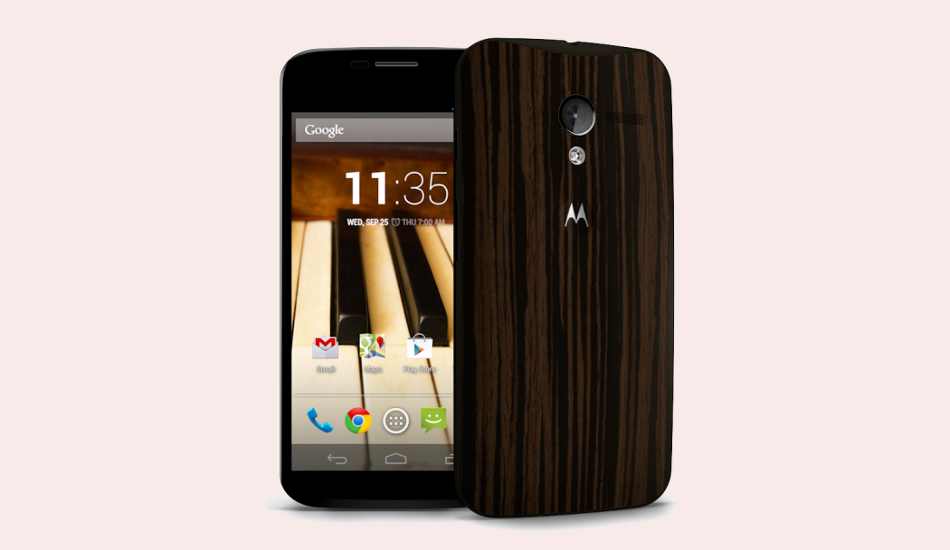 On top of that, Moto X comes with nice camera features like Auto HDR, slow motion video recording, Panorama, photo burst etc. It has got a nifty camera feature which quickly opens the camera app if you just twist your wrist twice – no need to find and click the camera application.
The HTC Desire 600c has an 8 megapixel rear camera and a 1.6 megapixel front camera. It is armed with BSI sensor, F2.0 aperture and 28 mm lens. The Desire 600c has also HTC ImageChip. Though figuratively, Desire 600c look pale than Moto X in terms of camera but considering the camera quality of previous HTC phones, we won't write off the Desire 600c till a final review.
Battery and Connectivity
The Motorola Moto X has a 2200 mAh Li-Ion battery that promises 13 hours of talktime and 576 hours of standby. The Desire 600c has a smaller 1860 mAh battery but HTC has not yet revealed its back up time.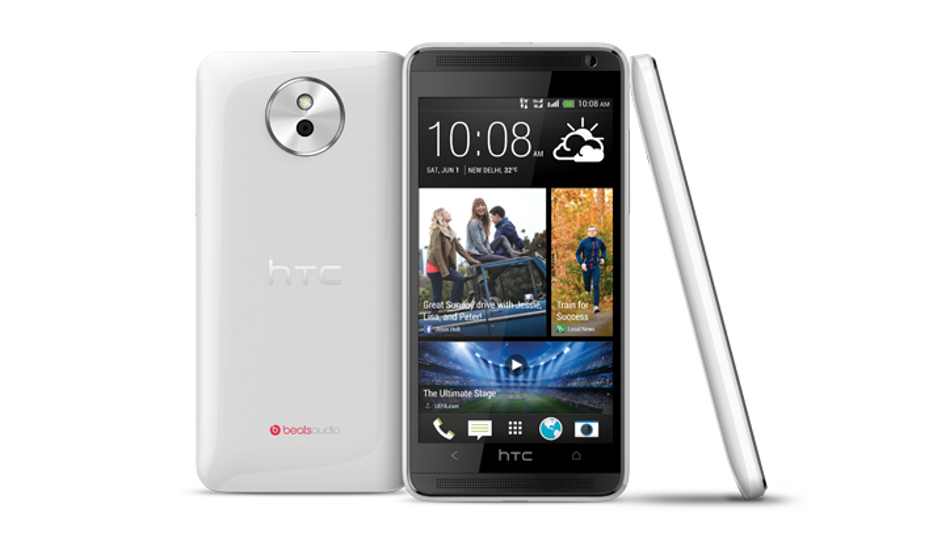 In terms of connectivity though, HTC Desire 600c is undoubtedly a better choice as it comes with dual SIM, Bluetooth 4.0, WiFi, DLNA, and NFC. It has GPS with A-GPS support for navigation as well.
The Moto X has only a single SIM slot but it has Bluetooth 4.0, WiFi, NFC, and GPS with GLONASS support.
Conclusion
As I said at the start of this article, this comparison is only based on their features. There are many aspects of the phones which are not reflected in the figures of their specification sheet.
However, if we have to pass a judgement, then we can say that the Moto X looks better in terms of camera, design, battery, and even when it comes to processing power. The HTC Desire 600c only seems better in terms of connectivity and storage front.