OnePlus few months back launched the OnePlus 2 at Rs 24,999, marketing it as the flagship-killer.


Well now the tables seems to have been turned around by Motorola which today surprised everyone by launching its Moto X Play below Rs 20,000. One model of the phone comes with 16 GB inbuilt storage at Rs 18,499 while another has 32 GB internal memory and has a price tag of Rs 19,999. Before the announcement most were thinking it to be priced around Rs 25,000.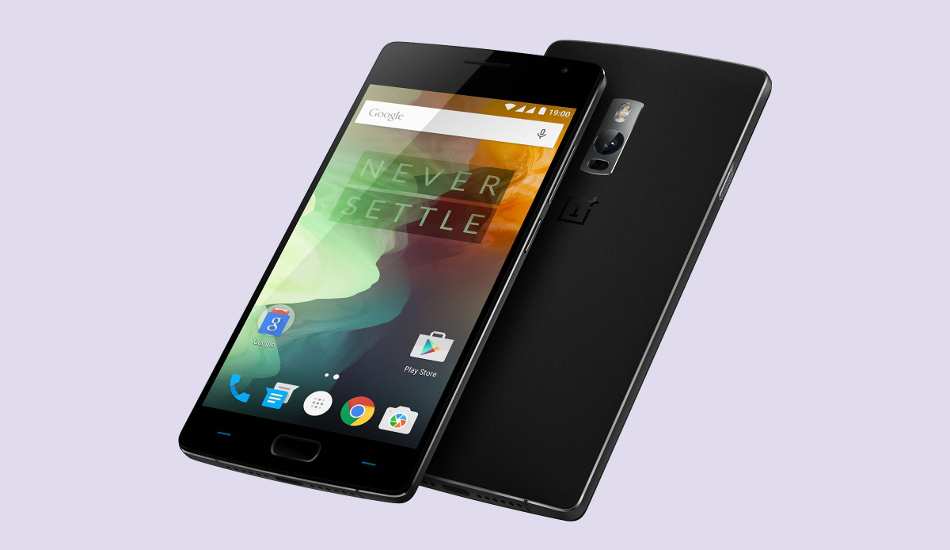 So is Motorola Moto X Play the killer of the flagship-killer? Read on to find out more.
Design
The OnePlus 2 looks exactly like its predecessor, the OnePlus One. It has the same classic sandstone back cover featured in OnePlus One, which was loved by many while its haters will rejoice the fact that there are multiple cover options including actual wood built Bamboo, Black Apricot, Rosewood and Kevlar to choose from. Its outer frame is made of aluminium and magnesium that, the company claims, ensures ideal antenna reception and temperature regulation, and increases performance.
There are no logos in the front and the navigation keys also dim and disappear when not in use for a distraction free experience. The OnePlus 2 has an Alert Slider that allows users to switch between three profiles: All Notifications, Priority Interruptions, and No Interruptions – without having to unlock the phone. It measures 151.8 x 74.9 x 9.85 mm and weighs 175 grams.
The Motorola Moto X Play too is a gorgeous phone. The design is something that can be considered of a typical Motorola. The edges have a metallic finish surround, and the rear has a very nice looking pattern. The IP52 certified (water repellent) phone has slim bezels on the side and measures 148 x 75 x 10.9 mm, and weighs 169 grams, making it marginally smaller and lighter than the OnePlus 2.
However, unlike the OnePlus 2, the Moto X Play doesn't have a fingerprint sensor
Both these phones look great in their own way; with the OnePlus 2 having the signature sandstone finish, while the Moto X Play manages a very premium look in a slightly understated way.
Display
The Moto X Play is armed with a 5.5 inch IPS display with a resolution of 1920 x 1080 pixels, thus offering pixel density of 403 ppi. The display is protected by Corning Gorilla Glass 3.
The OnePlus 2 is equipped with a 5.5 inch LTPS display with the same resolution (1920 x 1080 pixels) but has much better Corning Gorilla Glass 4 and thus it has a slight edge over the Motorola handset.
However, most of us anyway use protective cover like tempered glass or a screen protector on our smartphones.
Processor & Memory
The OnePlus 2 is armed with the top of the line Snapdragon 810 chipset that has a 64-bit octa-core processor running at 1.8 GHz. It has 4 GB of RAM and huge 64 GB internal memory. However the OnePlus 2 doesn't have expandable storage.
The Moto X Play too has an octa-core processor, but it is the mid-range Snapdragon 615 clocked at 1.7 GHz. This Motorola handset also has 2 GB RAM which is sufficient but ofcourse isn't as good as 4 GB RAM. The Motorola Moto X Play has huge 32 GB of internal memory (the model that costs Rs 19,999), to which you can add another 128 GB via a microSD card. The 16 GB version is priced at Rs 18,499.
The OnePlus 2 is clearly the better choice out of the two phones in terms of processing power. However, in terms of memory the Moto X Play is far better a choice.
Software
The Moto X Play runs on Android Lollipop and offers the stock Android UI. The OnePlus 2 comes with the first version of OnePlus's own UI, Oxygen OS, which is based on Android Lollipop too and offers almost the stock Android UI as well.
Battery
The OnePlus 2 is armed with a 3300 mAh battery, while the Moto X Play has a 3630 mAh battery. Unfortunately, neither OnePlus nor Motorola have revealed how long their battery lasts. But if we have to go by the numbers alone, the Moto X Play is definitely the winner here.
Camera
The Moto X Play is armed with a 21 megapixel shooter with an aperture of f/2.0, geo-tagging, colour correlated temperature (CCT) flash with dual LEDs, 1080p HD video at 30 fps, night mode, HDR, and panorama. In the front of the Moto X Play there is a 5 megapixel selfie taker.
The OnePlus 2 has a 13 megapixel camera with laser autofocus, 6 lenses, dual-flash, and optical image stabilisation feature. It can record 4K videos as well as slow motion videos at 120 fps. For selfies, the handset offers a 5 megapixel selfie shooter.
Spec for spec, the Moto X Play has a better camera, and it is likely that the Moto X Play will come out on top. But megapixels are not everything, and we will wait for a real world test to call the winner in this round.
Connectivity
The dual SIM OnePlus 2 offers 4G, dual-band WiFi, Bluetooth 4.1, GPS with GLONASS, and DLNA. A point to be noted is that the OnePlus 2 comes with USB Type C, a trendsetting move. (USB Type C has several advantages, one is that you can plug it in either way, both sides are the right sides, and you'll have even faster data transfers). However, a major disadvantage of such USB ports is that you cannot use the regular USB chargers available in the market and thus have to carry its charger along with you always.
The Moto X Play too has dual-SIM, 4G, WiFi, Bluetooth 4.1, and GPS with A-GPS and GLONASS, and an NFC.
Wrapping up
The OnePlus 2 definitely much better than the Moto X Play when it comes to processor and RAM. But despite being priced Rs5,000 less, the Motorola Moto X Play is much better in storage and camera – two very important aspects of a phone.