Lava recently launched the Lava Iris X8, priced at Rs 8,999. Another smartphone, Yu Yureka is also available on the online ecom sites for the same price tag. Here we present to you a comparison between the two smartphones.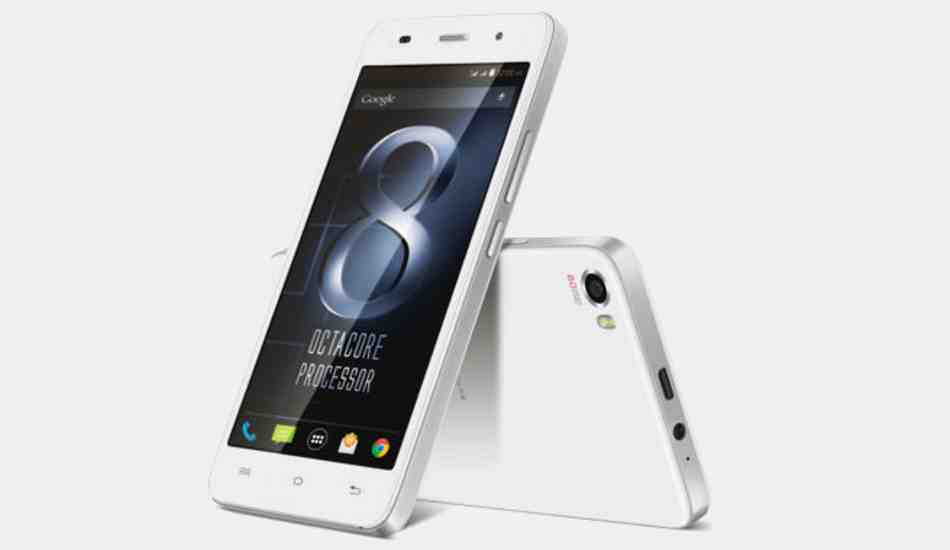 Design
The Lava Iris X8 is a good looking phone with thin bezels and a nice looking aluminium surround along the edges, reminiscent of the iPhone 4. The rear of the device is simple and looks similar to most of the smartphones in this price bracket. The device measures 143.4 x 70.9 x 8.6 mm and tips the scales at 160 grams.
The Yu Yureka, on the other hand, has average sized bezels and is a fairly large phone. The front is plain, if not average looking, but the rear has an interesting matte rubberised finish to it and will draw attention and easy to grip. The Yu Yureka measures 154.8 x 78 x 8.8 mm and weighs 155 grams.
Display
The Yu Yureka has a 5.5 inch IPS display with a resolution of 720 x 1280 pixels, making it an HD display and resulting in a pixel density of 267 ppi. IPS technology allows for wider viewing angles, thus enhancing the viewing experience. The Laxa Iris X8, on the other hand, has a 5 inch HD IPS display, with a resolution of 720 x 1280 pixels, resulting in a pixel density of 294 ppi.
Spec for spec, the displays are exactly alike, with a slight different in size. A real world comparison will inform us better about the touch response, sunlight legibility, brightness, and colour representation.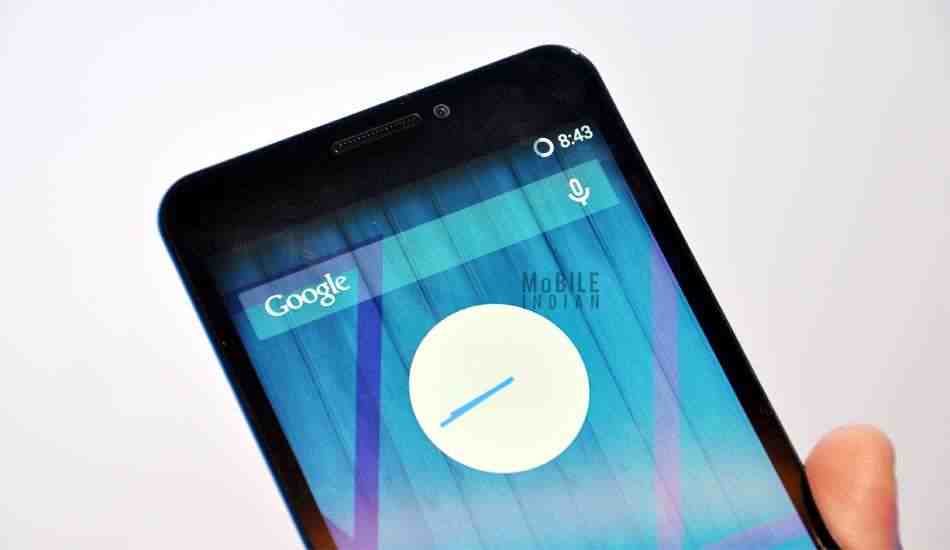 Processor and Memory
The Laxa Iris X8 has an octa-core 1.4 GHz processing unit which runs with a considerable 2 GB of RAM. The internal memory of the Laxa Iris X8 is 16 GB, to which another 32 GB can be added via a microSD card. The Yu Yureka too has an octa-core processor but clocked at 1.5 GHz. It also has 2 GB of RAM, 16 GB internal memory, and an expandable memory of 32 GB. In this section, Yu Yureka holds a slight advantage because of its better clock speed.
Software
The Yu Yureka comes with the Cyanogen Mod Operating System 11 on Android KitKat, which allows users to customize the layout and actions of the physical button ( volume rocker and power on/off button) of the device unlike the stock Android based devices.
On the other hand, the Lava Iris X8 comes with Android KitKat, but an update to Lollipop is available.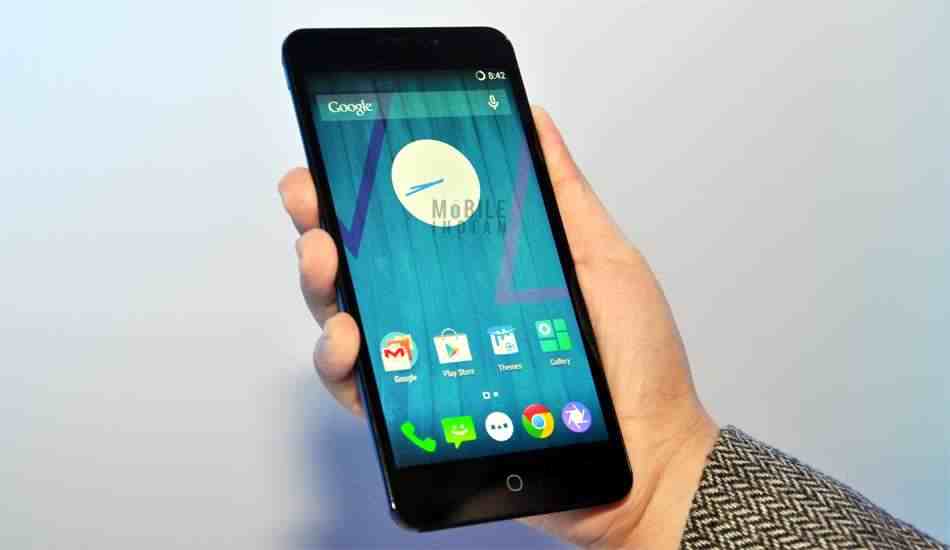 The Yu Yureka has a better OS because it offers customization flexibility while the Lava Iris X8 will be upgraded to Android Lollipop. Even if one doesn't want to explore Cynogen OS, Yu Yureka will still offer the same look and feel that a stock Android device offers.
Battery
The Yu Yureka has 2500 mAh battery which can provide up to 9 hours of talk time, or 210 hours of standby. While the Lava Iris X8 too has 2500 mAh battery, the details of which have not been given, but it should at least be similar to the Yu Yureka, and maybe last a little longer due to the marginally smaller screen.
Camera
The Lava Iris X8 has an 8 megapixel camera with auto-focus, flash, BSI 3 sensor, panorama, HDR, face detection, smile shot, and full HD recording. It also has a front camera of 3 megapixels. The Yu Yureka has a 13 megapixel camera with 5P lenses, Sony Exmor R sensor, and aperture of f/2.2, auto-focus, flash, and video recording at 1080p at 30 fps, and slow motion at 720p at 60 fps. The front of the phone has a 5 megapixel, OmniVision sensor, with a 71 degree wide viewing angle.
In the camera department, according to specs, Yu Yureka has the better overall package, as the front camera is much better, and it also offers a better quality sensor and lenses.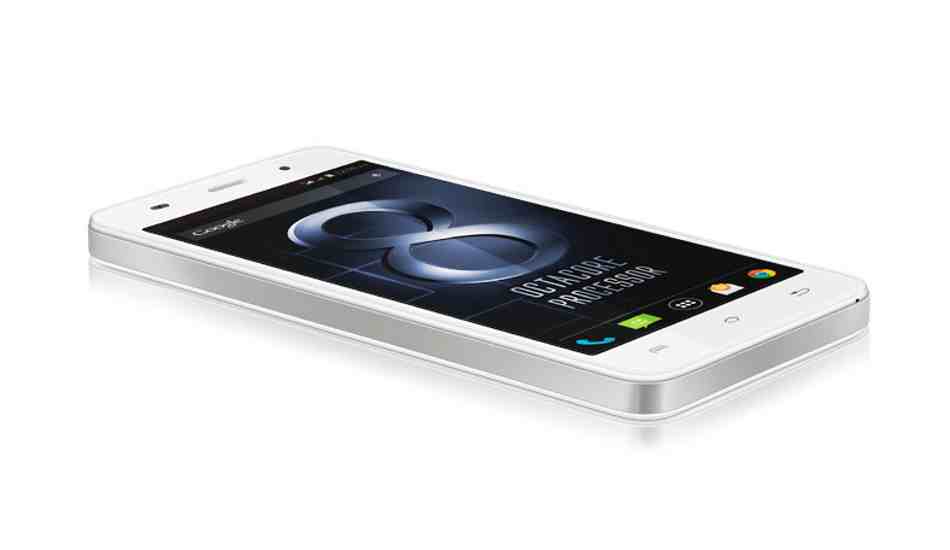 Connectivity
The dual-SIM 4G enabled Yureka, also has Bluetooth, WiFi, GPS, and DLNA for your connectivity needs, while the Lava Iris X8 is also a dual-SIM phone, but supports only 3G and lacks DLNA.
The Yu Yureka is definitely ahead of the Lava Iris X8 here, as it offers 4G and DLNA over and above the Lava Iris X8.
Conclusion
The Yu Yureka is still the better choice, with the better connectivity, camera, slightly larger display, and slightly faster processing ability.
Having said that, Lava has its own set of pros. Iris X8 is available both in physical and online store without pre-booking. It has better looks.